Gigi Hadid's one busy gal!
On top of walking many a runway at New York Fashion Week—including her own show for her collaborative line with designer Tommy Hilfiger—the supermodel has another milestone to add to her skyrocketing career: a Harper's Bazaar cover.
"Thank you @karllagerfeld @amandaharlech #stephengan for the most magical day and photos!" she gushed about her career first via Instagram. "Truly a dream come true."
With such a busy schedule, the 21-year-old says she finds herself in need of a little rest and relaxation at the end of the day. But she admits her preferred way to unwind may rub some people the wrong way.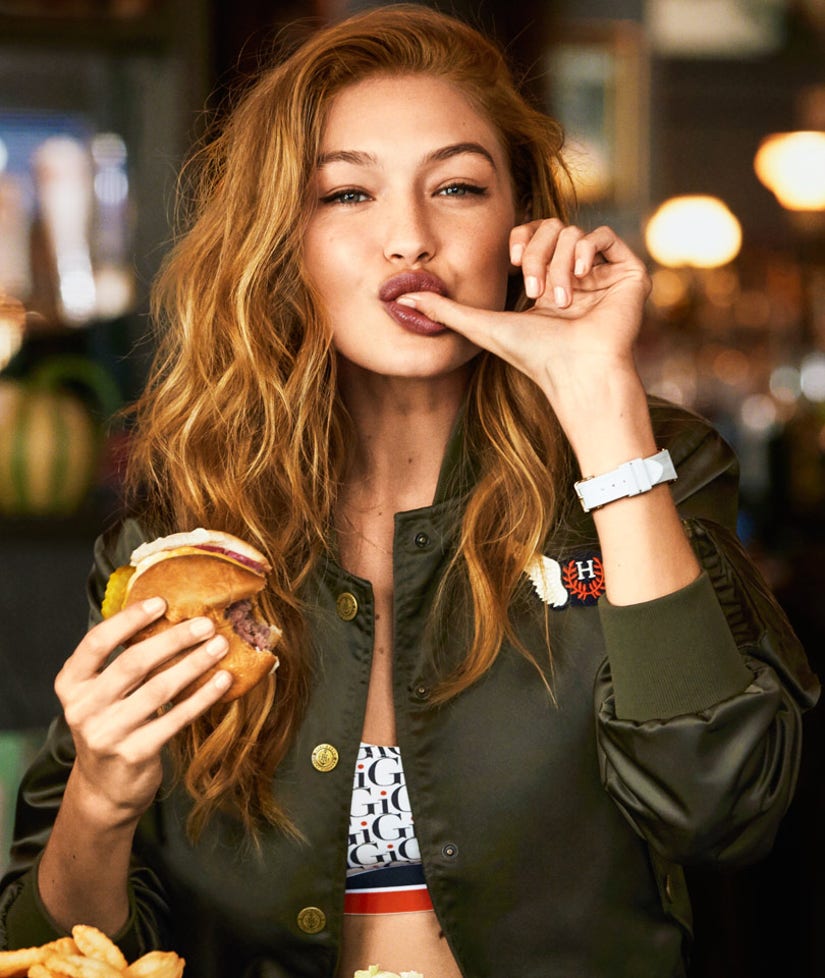 Bjorn Iooss
"I love to sing Broadway show tunes at home, which makes me the worst neighbor but is a good stress reliever," Hadid told the magazine.
Thankfully, it appears that her beau Zayn Malik has no issues with his ladylove singing her heart out—and even joins her from time to time.
"I love 'Popular' from 'Wicked.' That's the only one I'll tell you because I know at some point, someone's going to ask me to do this and that's the only one I'm willing to do publicly. My boyfriend gets into it too."
And while some might think that the stress of creating a line with Hilfiger would've caused led her to sing many a show tune, the blonde beauty says that she found the entire process to be pretty enjoyable.
"It was so fun; we would literally close down the Tommy building in midtown, like they were trying to kick me out," she explains. "They just think of everything, they even made me cupcakes with my name on them. They made it very welcoming for me. I had 'Gigi's Studio' over my first design studio."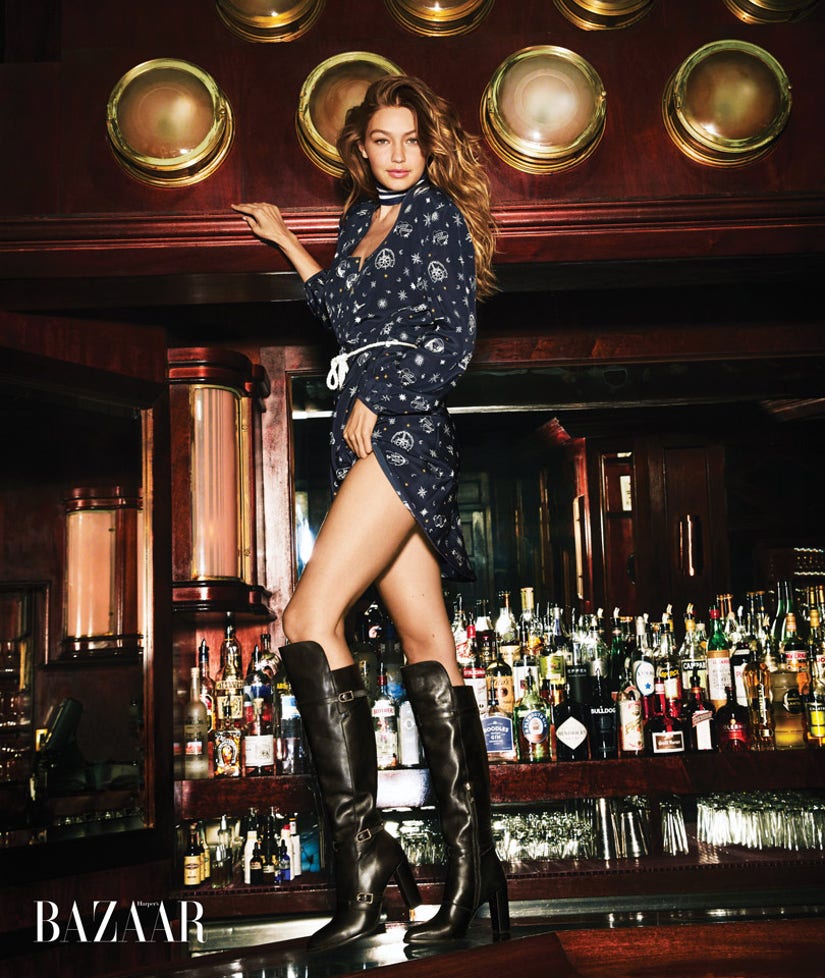 Bjorn Iooss
But don't take that to mean Hadid wasn't hands-on in creating the line.
"I worked a lot with the textures first, before we started getting into shapes because I wanted it to feel good," she continues. "I wanted the sweaters to be soft and the coats to be a good thickness and all of the little things. The second and third meetings were more of the details… I hope that people can feel that time we put into it when they put the clothes on because the quality was really important to us."