Kim Zolciak Biermann isn't totally opposed to having more kids.
The mother-of-six got candid about her family life while chatting with toofab's Brittany Kyles about the new season of "Don't Be Tardy."
Though Zolciak suffered a stroke after welcoming twins Kaia and Kane Biermann in 2015, she says having one more child is still an option.
"Oh my god, there's nothing in this world that I love more than being a mom," she confesses. "Like I love it. I'm the picture-perfect pregnant girl -- I do have high-blood pressure near the end, but I carry my babies to term, they're all born vaginally."
"You know, I [was] a bill of health ... of course until after I had them, I had the stroke," she explains. "But you know I wouldn't have it any other way if I had to choose."
"We dream sometimes of having one, when I am not filming and he's not in the NFL anymore," she adds. "I never want to close that door if that makes any sense. I feel complete, I have three girls and three boys. If it never happened again I'd be happy and if it did happen again I'd be happy. I just want to have the option if that makes sense."
Speaking of Kim's adorable kiddies, it sounds like some big things are happening for her eldest, Brielle Biermann.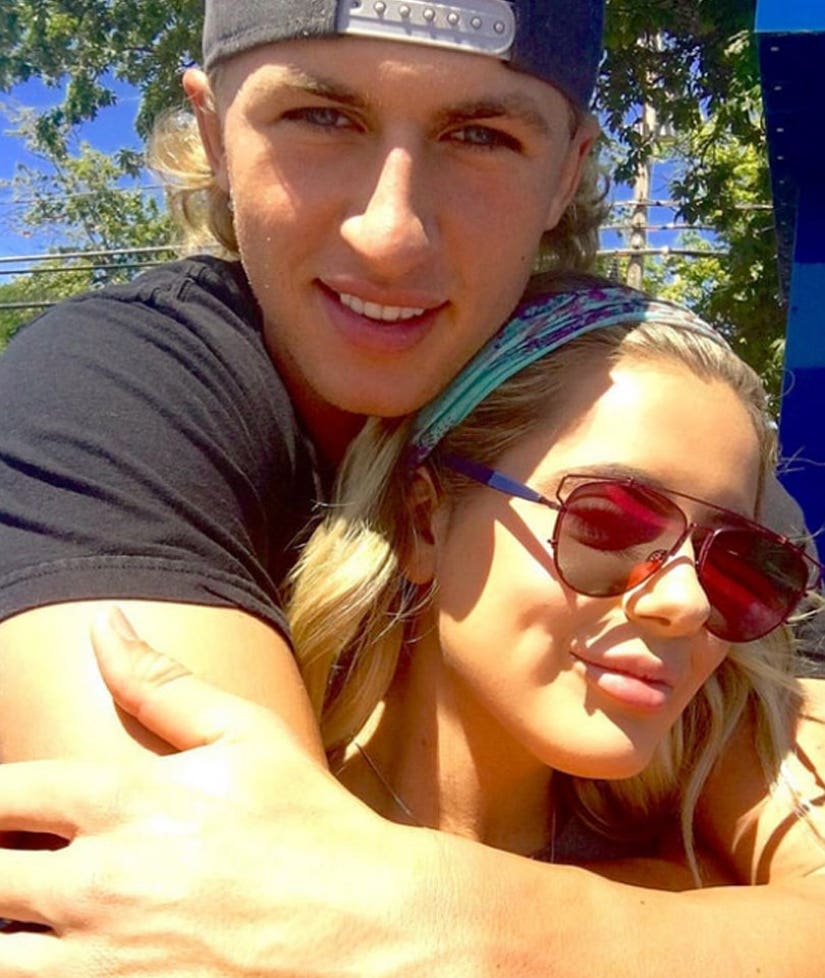 Instagram
"She really wants to be a celebrity reporter," Zolciak says, also noting that Brielle's had to briefly put her dreams on hold for now to help Kim at home with the kids.
"She has since fallen in love with Michael Kopech (above), the pitcher for the Red Sox," the reality TV star says of her 19-year-old daughter's dating life. "She has spent some time traveling with him, so she is really happy and she is such a good girl."
"There's a part of me that doesn't want to let her go to LA, although I do see it to be the inevitable," she confesses. "You know right now, it's kind of like she is a big help to me. She definitely has some awesome offers out there."
Though Brielle and even her sister Ariana Biermann have big dreams of moving to Los Angeles, the 38-year-old "Real Housewives of Atlanta" star says she'd never relocate her family to the City of Angels.
"I would never want to raise my family there full time," she admits. "We're there so much, like a lot. But I love our house in our little town in Georgia. You know, it's fun to visit there, to see what's there, to enjoy the limelight per se, but we come back here and it's reality and we can swim in our pool and there's no one outside trying to take a picture. And I don't want my kids to grow up that way. So we will never live there full time."
It's not like Kim needs the paparazzi to make headlines anyways -- she was recently compared to Kim Kardashian after posting one revealing swimsuit selfie. While she finds the comparisons flattering, Kim doesn't see much a likeness between the two of them.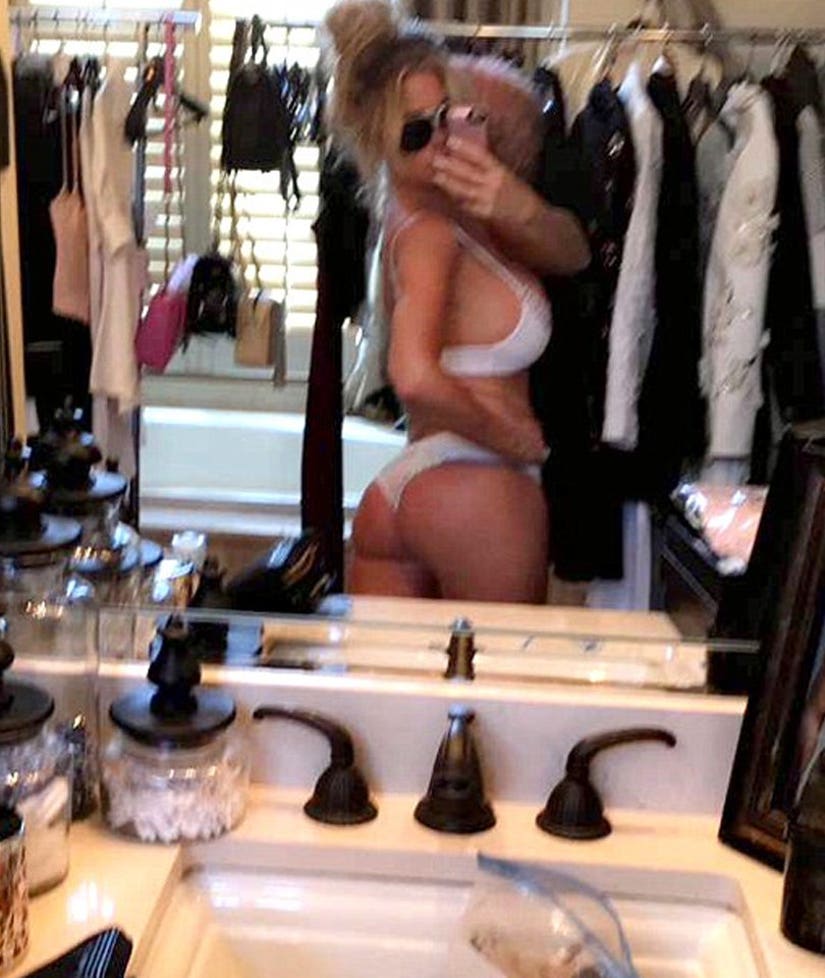 Snapchat
"I wish. My ass is like one ten-thousandth of her ass and her body," she jokes. "It's extremely flattering. She's super beautiful and I adore her family. I mean, I am who I am. It is what it is."
We can't to see more of Kim and her adorable family when the new season of "Don't Be Tardy" premieres tonight at 10pm ET/PT on Bravo!
What do you think of Kim's candid comments? Sound off below and check out the gallery above to see more of your favorite "Housewives" before the fame!