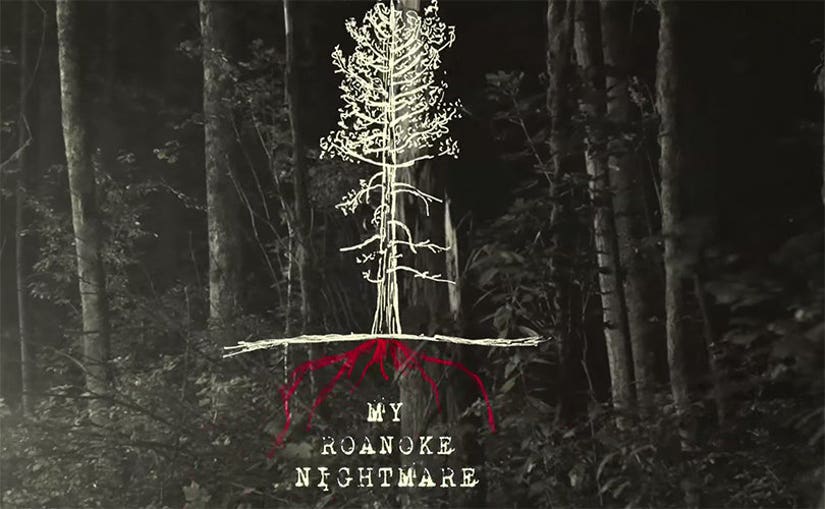 FX
The season six premiere of "American Horror Story" finally aired last night and left us with a whole lotta questions.
For one, what exactly is the theme? While the official title of the season has yet to be revealed, Wednesday's premiere played out as a Discovery Channel-type documentary called "My Roanoke Nightmare," detailing one couple's horrific experiences after buying a new home in North Carolina.
And, looking at the trailer for next week, this documentary style will continue:
So, is Roanoke our theme? Probably, considering the lost colony does have a history with the show [Paulson's Billie Dean had a whole monologue about it in Season 1]. Of course, we could also be heading into a season about the perils of being a reenactment actor ... who knows!
Let's dig into what we do know...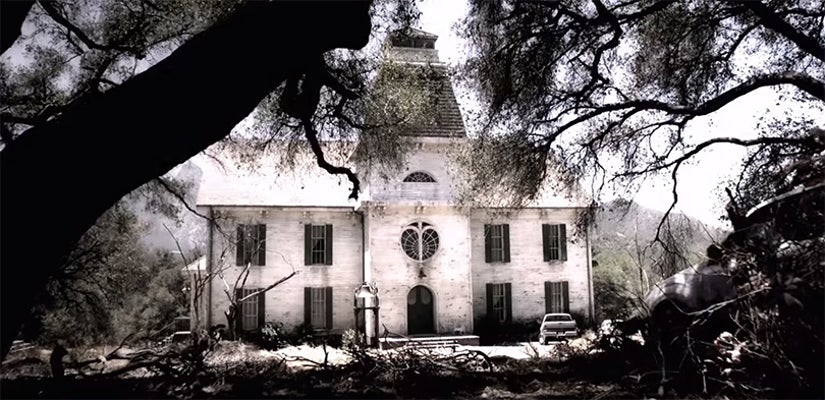 FX
"AHS" alum Lily Rabe plays Shelby, a "real" woman who moved into a creepy-ass house in North Carolina with her husband Matt, played by Andre Holland. As they tell their story, we're treated to reenactments of the events starring Sarah Paulson as Shelby and Cuba Cooding Jr. as Matt. Seeing those two, who were bitter rivals as Marcia Clark and O.J. Simpson on "American Crime Story," play lovers this time around was a real treat.
The couple moves out of Los Angeles after they're attacked in the street during a gang initiation. Matt is hospitalized and Shelby loses the baby she's carrying after the assault. They head East and find a giant house in the middle of the woods they're able to buy for a steal -- outbidding a trio of "Deliverance"-eqsue hicks, including Chaz Bono, for the property.
This being "American Horror Story," they don't live happily ever after. Things take a turn for the freaky almost immediately.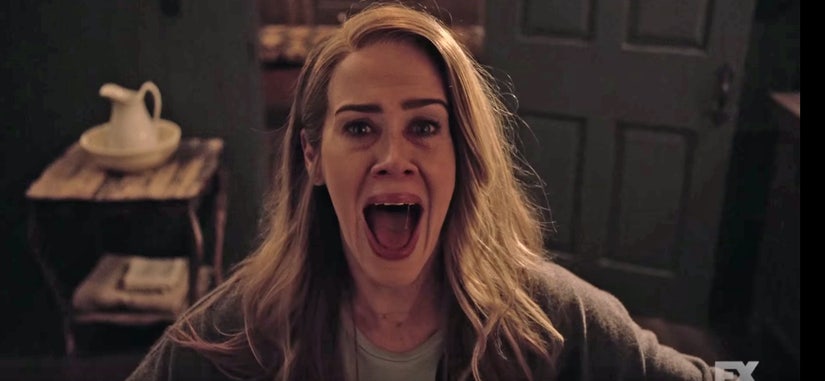 FX
First, there are disturbing noises in the middle of the night. Then, it rains teeth. Yes, teeth. Unfortunately, only Shelby witnesses the latter ... and the mysterious chompers are long gone by the time Matt returns home.
The next time she's left alone, Shelby sees two women -- who kinda looked like the nurses from Murder House -- wandering through her hallways, before they disappear. Thinking her mind is playing tricks on her, Shelby then decides to go outside for a dip in the hot tub, where she's nearly drowned by a group of Colonial townspeople, who also disappear.
This is typical horror movie stuff right here, as Shelby starts coming across as a crazy person to everyone else. But, when Matt finds a dead pig on their front step the next night, he realized that maybe she's telling the truth and steps up security. First, he puts up cameras all over the property. Then, he enlists the helps of his ex-cop sister, Lee -- played by Adina Porter and Angela Bassett -- to stay with Shelby when he takes a work trip.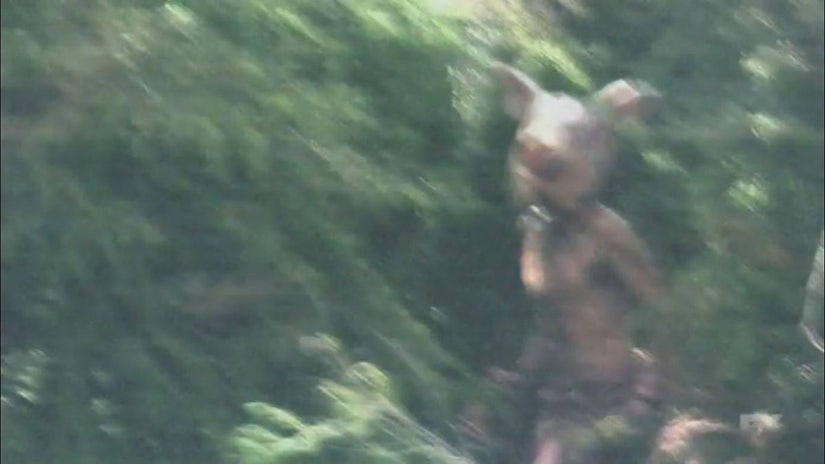 FX
The creepy happenings don't stop when Lee shows up though. The two investigate some strange noises in the basement, where they find an old VHS tape playing. The "found footage" tape shows a totally unnerving pig-headed man wandering in the woods being tracked by Denis O'Hare. As they watch this, the house is surrounded by people wielding torches and weapons. When the noises finally stop, the duo head back upstairs, only to find tons of "Blair Witch" stick figures hanging all over their foyer.
Matt comes home, but Shelby wants out -- so she steals his car and drives off. During her escape, she runs over a Colonial woman in the road. Whoops. The woman, played by the wonderful Kathy Bates, gets up though and heads into the woods. Shelby, for some insane reason, follows her. She gets lost, falls to the ground, and sees that the ground and everything around her is moving rather unnaturally. Shelby then sees a creepy Wes Bentley peer around a tree and then another man who appears to have been scalped. The episode ends with people closing in on her, torches in hand.
Here are our biggest questions after watching the premiere:
Will this documentary style last all season?
Does this style lessen the tension for viewers, since we know Shelby, Matt and Lee are still alive as they're telling the story?
If the show ditches the documentary style, does that mean we've seen the end of the stars who are playing reenactment actors?
Could this documentary be the same one Billie Dean Howard was filming in "Hotel"? If so, we could get Paulson playing multiple characters again.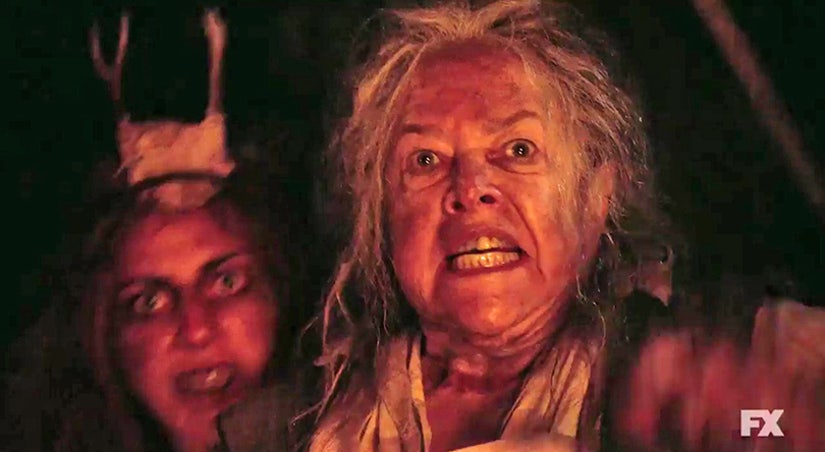 FX
Lady Gaga's name was mysteriously absent from the closing credits -- but was that her glimpsed in the sneak peek (above, behind Kathy Bates)?
Did the show-runners know that the surprise "Blair Witch" movie was opening the same week as their premiere ... and would they have avoided the similarities had they known?
How does the pig man tie into all this ... and does he have anything to do with the urban legend Eric Stonestreet was so afraid of back in the "Piggy Piggy" episode of Season 1's "Murder House"?
What did you make of the premiere? Sound off below!