Chloe Moretz embraces Brooklyn Beckham on the cover of Teen Vogue's October/November issue—weeks after the couple broke up.
But the cringe-worthy factor doesn't stop there, with the 19-year-old going on to dish on her ex during an interview with Julianne Moore for the glossy.
"I would definitely be more than happy to be shot by him any day," said Moretz when asked if she would ever work with her former flame. (Beckham has shot Burberry fragrance ads in the past.)
Moretz, who did the interview and cover photo shoot while she was still with Beckham, went on to weigh in on her ex's aesthetic.
"He's grown up understanding a lot of the artistic sides of different industries, from his mom's to his dad's to now his own as an artist," she continued.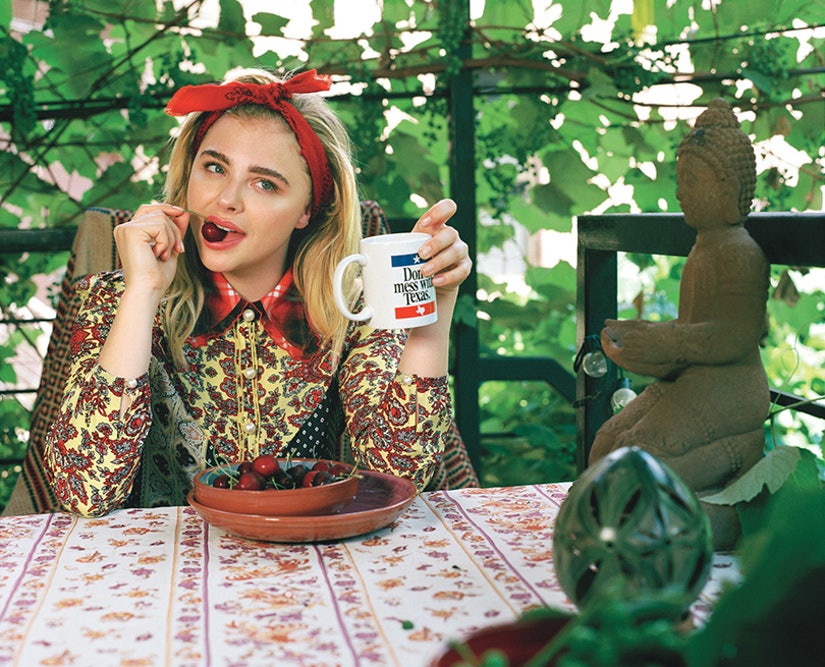 Bruce Weber/Teen Vogue
The blonde beauty also discussed the reason she believed her relationship with Beckham worked.
"You know as well as I do that it feels like everything in this industry is a long-distance relationship… So getting into a relationship with someone who also has lived some of their life between cities, from L.A. to New York to London, is easier," she said. "We both understand that there will be times when we can't speak because we are too busy. Some of it is just based on trust. If you feel that you can trust each other and go eight hours without talking, then you have something that can withstand space and time."
Unfortunately for the young couple, their romance did not appear to withstand space or time. The pair split in early September after being very public with their affection for one another via Instagram.
The October/November issue of Teen Vogue hits newsstands on September 27.