Sounds like James Marsden definitely has some regrets.
The actor covers the October issue of GQ, where he opens up about turning down a part in "Magic Mike," playing the guy that always loses the girl and his "good boy" image.
Though it's unclear which role he was offered by Steven Soderbergh for "Magic Mike" -- alongside Channing Tatum -- he does wonder if turning down the part was the right decision.
"Soderbergh is one of my favorites," he tells the mag, "but I didn't know if I trusted myself to be good enough in this to not have my two dozen lines end up on the editing-room floor."
"I'd look like a naked extra in this movie," he jokes. "Perfect the way it worked out, but that's one of the only ones I'm like, 'Hmm.' I didn't know it was gonna be the massive success that it was."
Nevertheless, James continues to grace the big screen in everything from action movies to romantic comedies. And while he typically seems to play the guy that never gets the girl, it doesn't bother him.
"If I'm in the movie and there's another dude, we know how the movie ends," he jokes.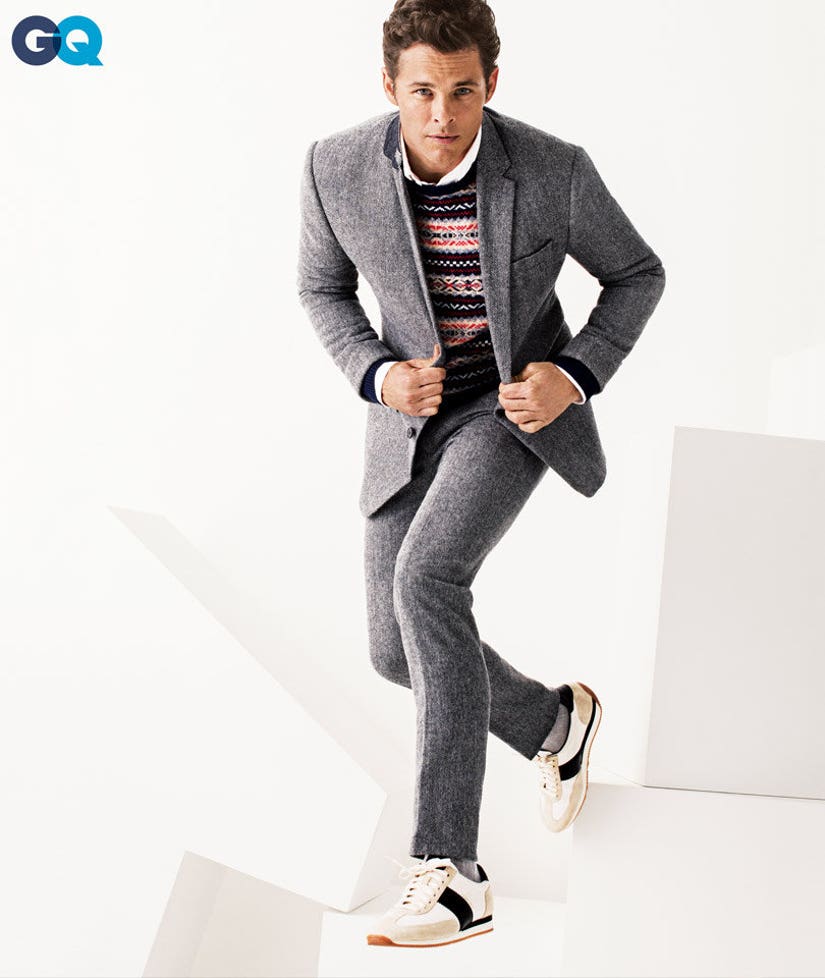 Sebastian Kim exclusively for GQ
The 43-year-old "X-Men" alum also opens up about his image, revealing that he loves being labeled "boring" by Hollywood's standards.
"James Dean has never been one of my guys. I don't want to be him," he says. "I will take boring anytime. I love boring!"
"Matt Damon has been one of my favorites forever," he reveals. "He always elevates every bit of material, and then you don't hear a thing about him. It's like, 'No, I pretty much wear a T-shirt every day of my life, and I don't really have any dirt.' I love that. If you were to ask me what career I would choose, I'd be like, 'That. One hundred percent.'"
What do you think about Marsden's candid comments? Sound off below and check out the gallery above to see more of your favorite teen stars then and now!
Make sure to check out James' full interview with GQ hits newsstands September 27.
For more Emmy coverage, check out the video below: