The British star gets candid about his career in a new interview with W magazine, where he opens up about filming both love and sex scenes and reveals why he never relocated from London to L.A.
During the interview, W notes that Grant's love scenes in movies like "Notting Hill" and "Four Weddings and a Funeral" are considered to be some of the "most romantic" movie moments of all time.
"Love scenes are extremely difficult," the 56-year-old "Love Actually" actor tells the mag. "You're always within a millimeter of sentimentality and 'yuck.'"
Grant -- unlike many of his fellow actors in Hollywood -- says that he actually finds sex scenes to be more much more titillating than awkward.
"But sex scenes are something else!" he declares. "The conventional response to sex scenes is that they're horrible and not sexy and it's all so unnatural. But I've always found filming sex scenes to be quite a turn-on. I like the experience of being in a sexual position when you're not supposed to be in one."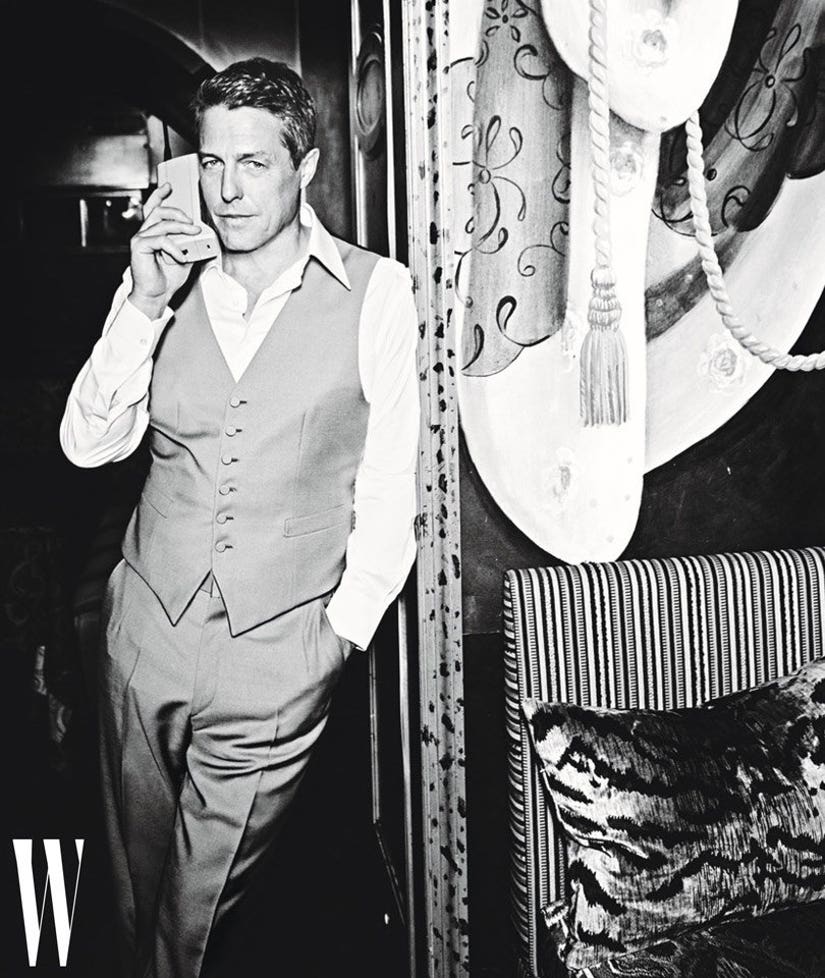 Ellen von Unwerth
Later in the interview, Hugh reveals why he never relocated to Los Angeles at the height of his stardom.
"I don't hate L.A., but I'm nervous about becoming one of those people who has a ferocious interest in how films did at the box office that weekend and, you know, would want to meet for egg-white omelets in the morning," he jokes.
"After a few weeks of living there, I realized I was going native," Grant explains. "I remember being tempted to not actually phone people myself but have my assistant say, 'Hi, I've got Hugh Grant for you.' At that point, you know you've got to get out."
What do you think about the "Bridget Jones" star's candid comments? Sound off below and check out the gallery above to see more leading men then and now!