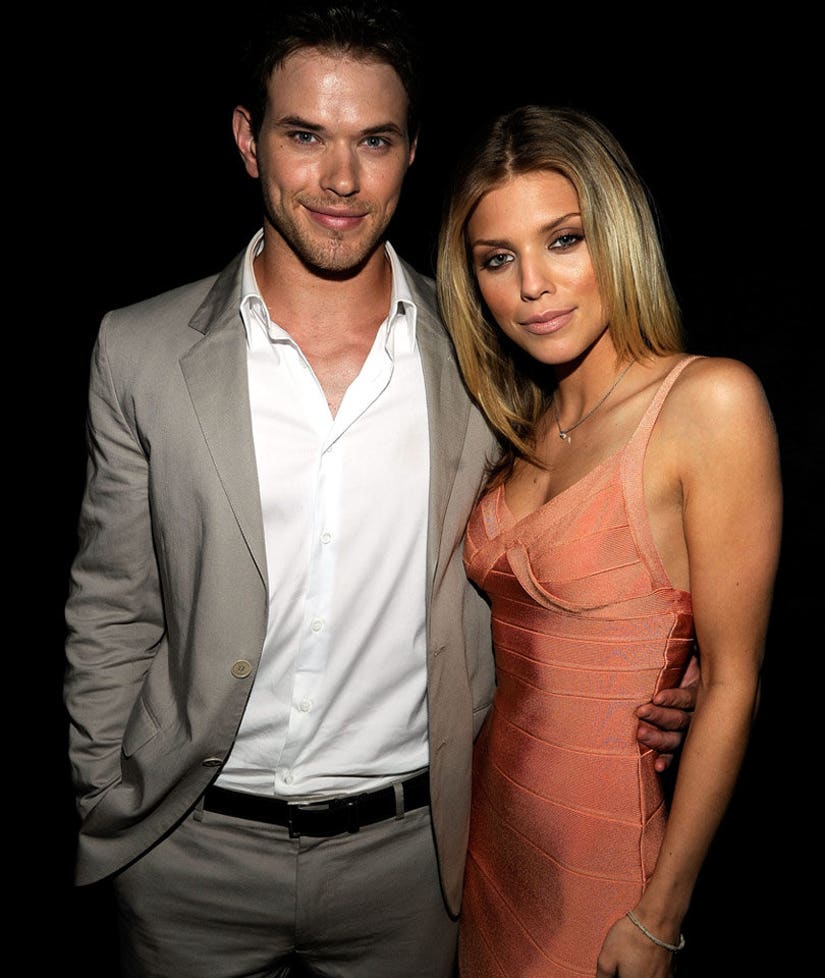 Getty
AnnaLynne McCord is opening up about how her how her experience with sexual assault has impacted her relationships.
Back in 2012, the former "90210" star revealed that she had been sexually assaulted by someone she knew. And this past Sunday, at the Rape Foundation Annual Brunch in Beverly Hills, she got very candid about how her sexual abuse negatively affected her dating history.
"I could have had some better relationships," she told Us Weekly at the event. "I mean, quite frankly, if we're going to get really honest, I didn't trust anybody. I was with someone not long after this happened who I was on and off with for a couple years—Kellan Lutz. I was with Kellan Lutz, and I never trusted that he actually loved me. And he loved me so much."
The 29-year-old went on to explain that though Lutz adored her, she wasn't able to trust him due to her experience with abuse—a fact that she wasn't able to figure out until years later.
"We thankfully became friends after when I finally figured all of this out," she continued. "And I said, 'I'm so sorry that I was literally an evil B‑I‑T‑C‑H to you.' But we had our own things. We were very young. But really the biggest issue with our relationship was me. And it was that I didn't think that he actually loved me. And he really, really — I don't know if anyone has loved me that much."
"He was so romantic [when we dated]," she continued. "He did all this stuff, and I kept thinking, 'What do you want from me? What are you trying to get out of me?'But that's what you do when you're a hurting person, you hurt other people. And when you're a healed person, you heal other people. And he taught me about love."
Since breaking up with the "Twilight" alum, McCord has gone on to date "Prison Break's" Dominic Purcell.