Kendall Jenner is rocking the vote…and a crop top.
The "Keeping Up with the Kardashians" star made an appearance on a special edition of "TRL," which was resurrected as "Total Registration Live," on Tuesday in an effort to get millennials to the polls.
"It's really important," Jenner said when asked why she wanted to help her peers register to vote. "Our generation has so much power. There's 75 million of us and together we can really choose who we want to help make this country what we want it to be. And, yeah, I mean, that means you have to go out and vote."
In addition to drawing attention to what she feels in an important issue, the Vogue cover girl also took the time to flaunt her figure.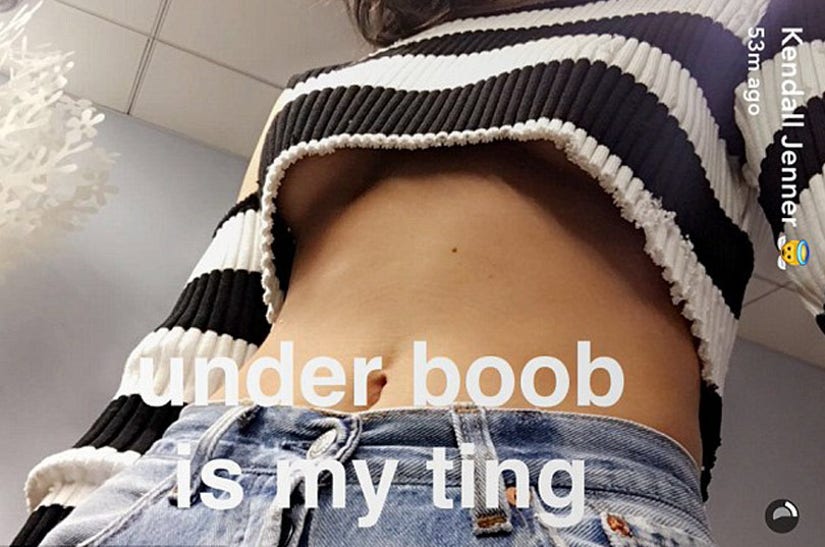 Snapchat
The 20-year-old shared a Snapchat of herself in the striped crop top she wore on the show—making sure to angle the camera to highlight the fact that she had ditched her bra.
"under boob is my ting," she captioned the shot, which also showcased her taut tummy.
Jenner isn the first star to flash a little flesh in an effort to get people to the polls. Just yesterday Katy Perry got completely naked in a video urging people to cast a ballot come November 8, and Madonna recently shared a topless selfie on Instagram revealing that she is "voting naked" too.