Well, it doesn't look like Blac Chyna is going to hit her pregnancy weight gain goal.
Back in June, the 28-year-old told her Snapchat followers, "Like no lie, my goal is to gain 100 lbs. this pregnancy."
Her pre-baby weight was around 135 pounds ... and the expecting star revealed she had packed on 48lbs back in August.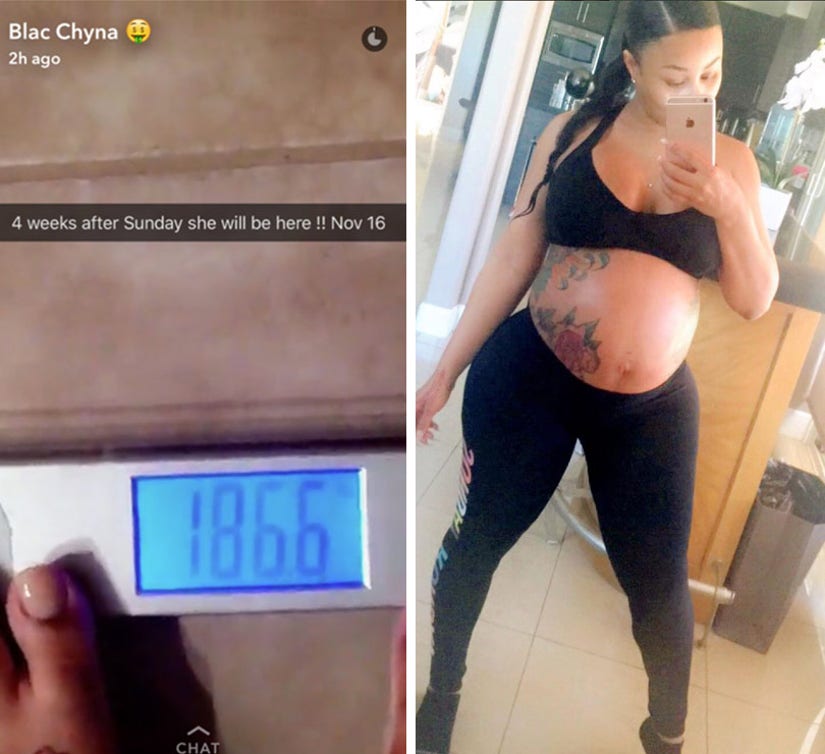 Snapchat
Almost two full months later, Rob Kardashian's baby mama just took to Snapchat once again to update her fans on her growing belly, and she's still nowhere near that 100 lbs. mark!
According to her latest video, she's currently weighing in at 186.6, bringing her up to a 51-pound weight gain so far.
"4 weeks after Sunday she will be here!! Nov 16," Chyna added in her latest post.
Chyna previously opened up about her body goals post-pregnancy as well.
"My goal weight after the baby will be 130lbs—I was 135lbs b4 the baby," she explained earlier in her pregnancy.
In a previous social media post, the model said she planned to shed her baby weight with "Strict diet/ Waist training / Detox Tea / Working out."