It's been almost 35 years since Steven Spielberg classic "E.T. the Extra-Terrestrial" first hit theaters ... but star Henry Thomas still gets recognized for it.
In that time the now-45-year-old actor has obviously aged quite a bit, as well as started a family, appeared in "Gangs of New York" and starred on TV shows like "Sons of Liberty" and "Betrayal," but to some, he'll always be Elliott.
While promoting "Ouija: Origin of Evil" -- out later this month -- Thomas chatted with toofab's Brian Particelli about the 1982 flick's legacy, the resurgence of all things '80s in pop culture and his role as a priest in the new horror film.
When asked whether he regularly gets stopped in public for his work in "E.T.", Henry replies with an emphatic, "Yeah, quite a bit!"
"It's still a thing, I think because On Demand, Netflix and DVD and everything. It's like everything is up for grabs whenever," he explains. "I used to know when something I'd done was on television because all of a sudden people would just recognize me and I'd go, 'Oh, I'll probably be getting a residual check coming soon because something is on, right?' But now it's just totally random all the time."
"Most people are just like, 'Do I know that guy, did you go to school, blah, blah, you know stuff like that," he adds.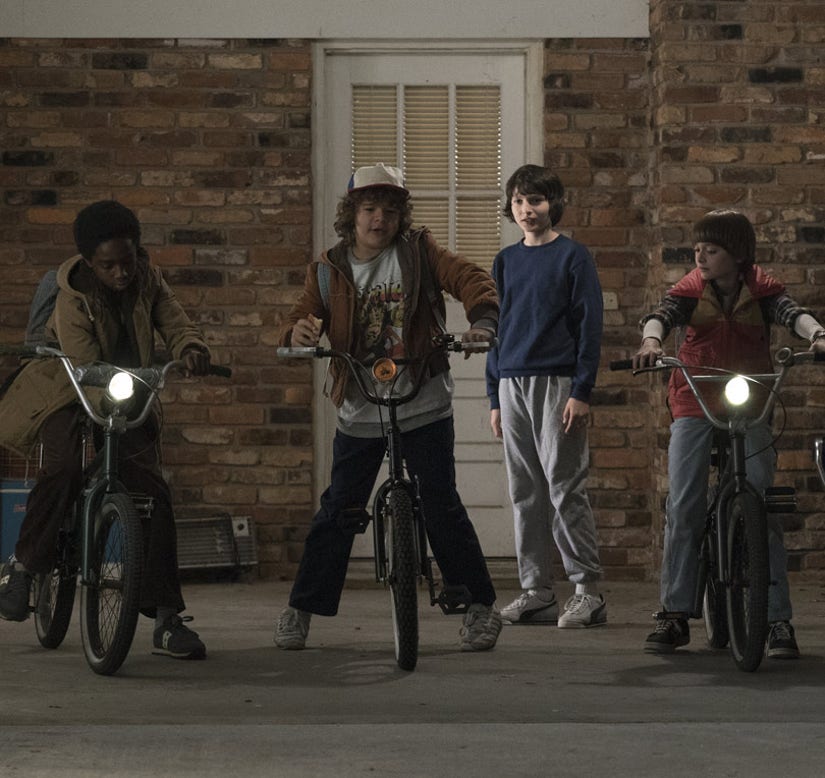 Netflix
This summer, everyone was talking about "E.T." again thanks to Netflix's sci-fi series "Stranger Things," which referenced the Spielberg film and countless other '80s classics. Surprisingly, Thomas is one of the few who didn't tune in.
"You know what, I didn't watch it ... but I think everybody that I know and some people that I don't know that well have contacted me have said, 'Hey have you seen Stranger Things?'"
"I was telling my friend, because he had called me and said, 'Man, why aren't you going to meet any of those guys from 'Stranger Things?' They would put you in anything, they love you!' Well, they love me so much they didn't call me for 'Stranger Things,'" he says with a laugh.
And don't hold your breath for him to pop up next year either.
"The Duffer Brothers have not reached out for Season Two … or Season Three or Four."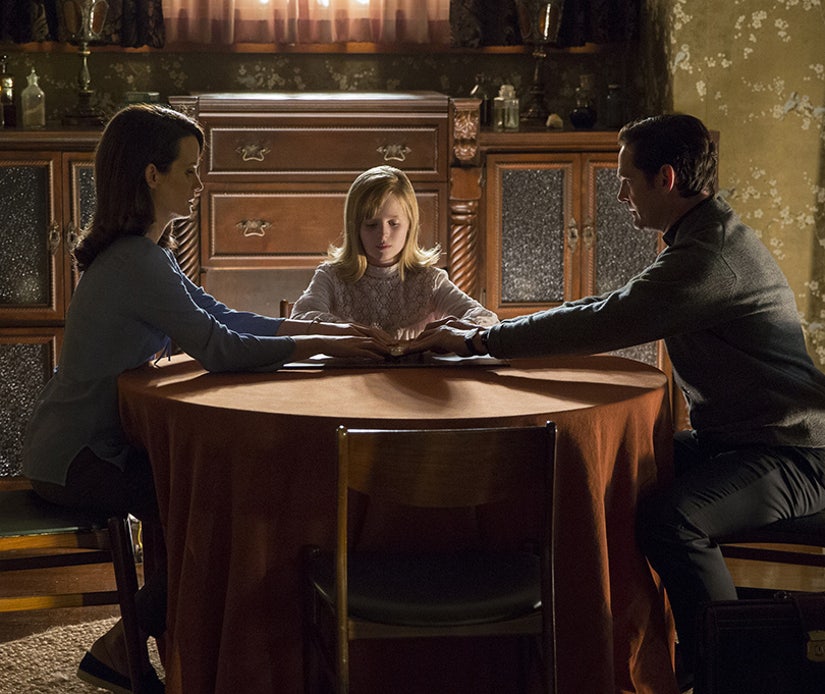 Universal Pictures
Since his "E.T." days, Henry has gone from child star to grown man acting alongside them. "Ouija: Origin of Evil" finds his priest character providing guidance to a mother (Elizabeth Reaser) and her two young daughters (Annalise Basso and Lulu Wilson) as they deal with evil forces.
"[Being a child star] has changed completely; it's changed 20 different times since [1982]," explains Thomas. "But, that being said, it's still kind of that same old song and dance. The stuff that Lulu has to do now, I went through it."
"The hardest thing about being a kid actor is just kind of separating 'this is my professional life' and 'this is my kid life.' That was always the hard part for me," he continues. "Compartmentalizing isn't in your wheel house as a child. Not yet. Lulu has a good family and smart, attentive parents. I think you have to watch out, because you're kind of flip flopping around and you're floating everywhere."
For Henry, the "Oujia" prequel was something a little outside his wheelhouse, as he admits he wasn't really the biggest modern horror movie fan before signing onto the project.
"For me, I'm more into like 'Exorcist'-style pacing of the '70s," he tells toofab. "I like the suspense ... I love it when somebody tricks me into forgetting that it's fake. So it was fun being a part of that and knowing that we were trying to make something a little bit like a throwback, a little outside of the normal ball park for a 'horror film.'"
Check out a trailer for the freaky film below. "Ouija: Origin of Evil" hits theaters October 21.