Joe Jonas is feeling very open these days.
The singer appears in the new issue of Notion magazine, where he opens up about his Disney past, having a slight addiction to porn and his time as a Jonas Brother group member.
Joe was still working with the Mouse House when nude photos "High School Musical" star Vanessa Hudgens leaked.
"We were working with Disney in 2007 when the Vanessa Hudgens nude photo scandal happened," he tells the mag (via E!). "We'd hear execs talking about it, and they would tell us that they were so proud of us for not making the same mistakes, which made us feel like we couldn't ever mess up."
"We didn't want to disappoint anyone—our parents, our fans, our employers—so we put incredible pressure on ourselves, the kind of pressure that no teenager should be under," he adds.
Around the same time, the "Body Moves" singer was still wearing his purity ring -- and kept his virginity intact until he was 20-years-old. But Joe says his celibacy led to a bit of a porn addiction.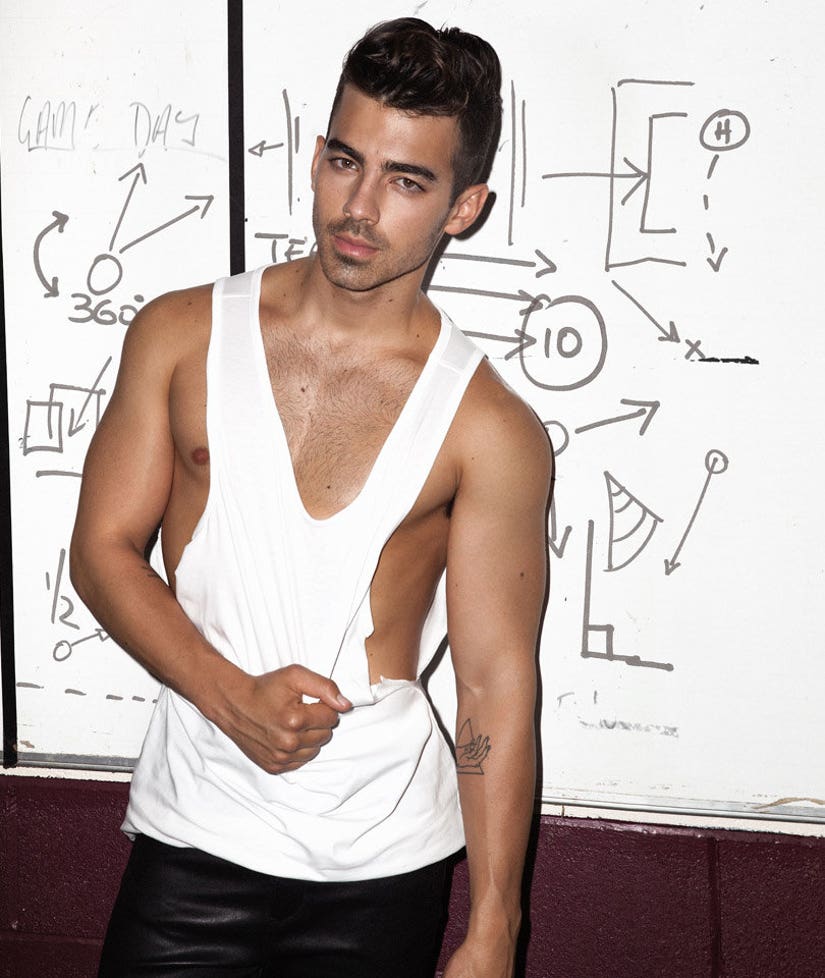 Nicholas Douglas | NOTION Magazine
"I would use my address to log into the websites, and I did this for seven days straight," the "Cake By The Ocean" singer says. "A month later—and by the way, my dad was a pastor at the time—for a week or two straight there was a postcard with a naked woman on it saying 'Come join us again Joe' or 'We really miss you' or 'You naughty boy. Come visit us again.'"
Jonas also has mixed feelings about the "good boy" image the Jonas Brothers had to maintain.
"I wouldn't wish it upon anybody, [but] it molded me to where I am today," he says of his boy band past. "At the same time, it's tough to say that it's a bad thing because I feel pretty open, and there's not much I won't talk about [now], you know? There is a lot of obsession over secrecy in this day and age, and you're a kid living in a grown up's world," the singer says. "I definitely feel for a lot of young artists going through a lot of similar things."
What do you think about the 27-year-old's comments? Sound off below and check out the gallery to see more pop stars then and now!