The "Flipping Out" family has a tiny new addition!
Bravo star Jeff Lewis and partner Gage Edwards welcomed their first child together, a baby girl named Monroe Christine Lewis, on Tuesday.
Lewis shared the big news via Instagram, posting a photo of him plating a sweet kiss on his baby girl. "At 4:22pm today, I grew up," he captioned the sweet snapshot. "Welcome Monroe Christine Lewis."
Lewis and Edwards -- who've been together for nearly a decade -- have been documenting their sometimes-difficult journey to starting a family on the hit reality TV show.After trying to adopt (multiple times), the longtime loves decided to go with a surrogate.
"We are very excited, but I'm also a little terrified," Jeff previously told People about their decision. "I'm trying to decide if I'm more terrified or excited, but I think it's normal."
Jeff's "Flipping Out" costar Jenni Pulos opened up about their road to starting a family while chatting with toofab last year, where she revealed how excited she is to finally see them with a child.
"I'm thrilled for Jeff and Gage. You know, they've gone through a long process and I think the timing -- and I do believe everything happens when it's supposed to -- so it's their time and I am really thrilled for them. They went through a lot to get to this place and they're terrified of the unknown of it, but it's just like anything -- it's terrifying and also the best thing you'll ever do in your life, " she said at the time.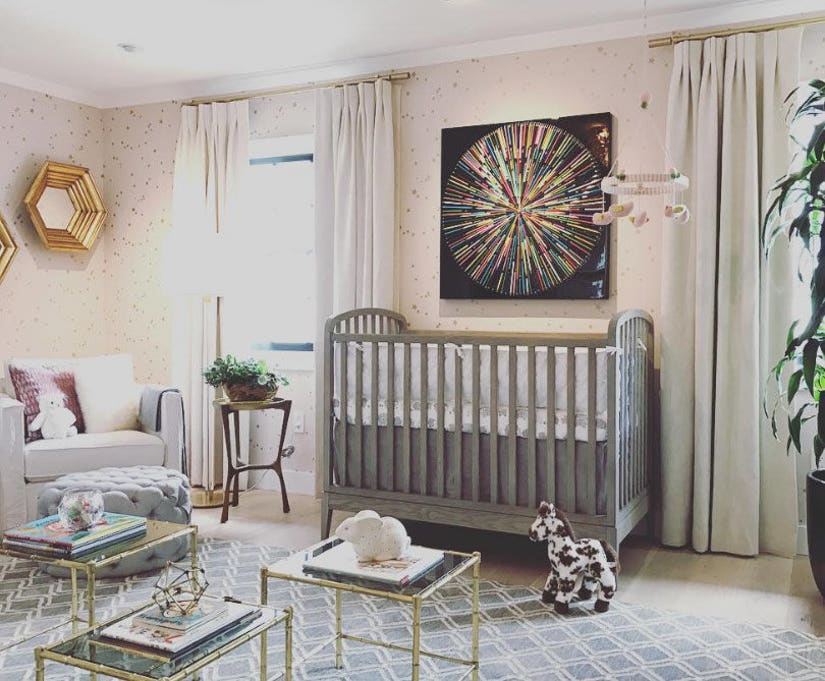 Instagram
Lewis likewise shared a photo of their baby girl's picture-perfect nursery earlier this month, as he and Gage prepared for her arrival.
"All we need now is the baby. #40weeks #babycountdown #babywatch2016 #hurryupalready," he captioned the stunning snap.
What do you think about Jeff and Gage's baby girl's name? Tell toofab below and check out the gallery above to see more unique celebrity baby monikers.