Looks like Miley Cyrus may have preferred an engagement ring from the candy aisle.
On Thursday, the 23-year-old dropped by "The Ellen DeGeneres Show," where she revealed her engagement ring from fiancé Liam Hemsworth doesn't always work with her overall look.
"This is really weird because this is like real jewelry and most of my jewelry is made out of gummy bears and cotton candy and they don't look that good together because they kind of mix up so sometimes I replace it with an actual unicorn or a Looney Tune," the "Wrecking Ball" singer said of her sparkler from the "Hunger Games" actor.
Hemsworth, of course, notices when Cyrus steps out sans ring.
"And he's kind of like, 'What's going on?'" she went on to say. "I am like, 'This isn't really my aesthetic but I'll wear it because you love me.'"
DeGeneres then goes on to suggest Hemsworth should have done his wallet -- and Cyrus -- a favor by opting for a more laid back look.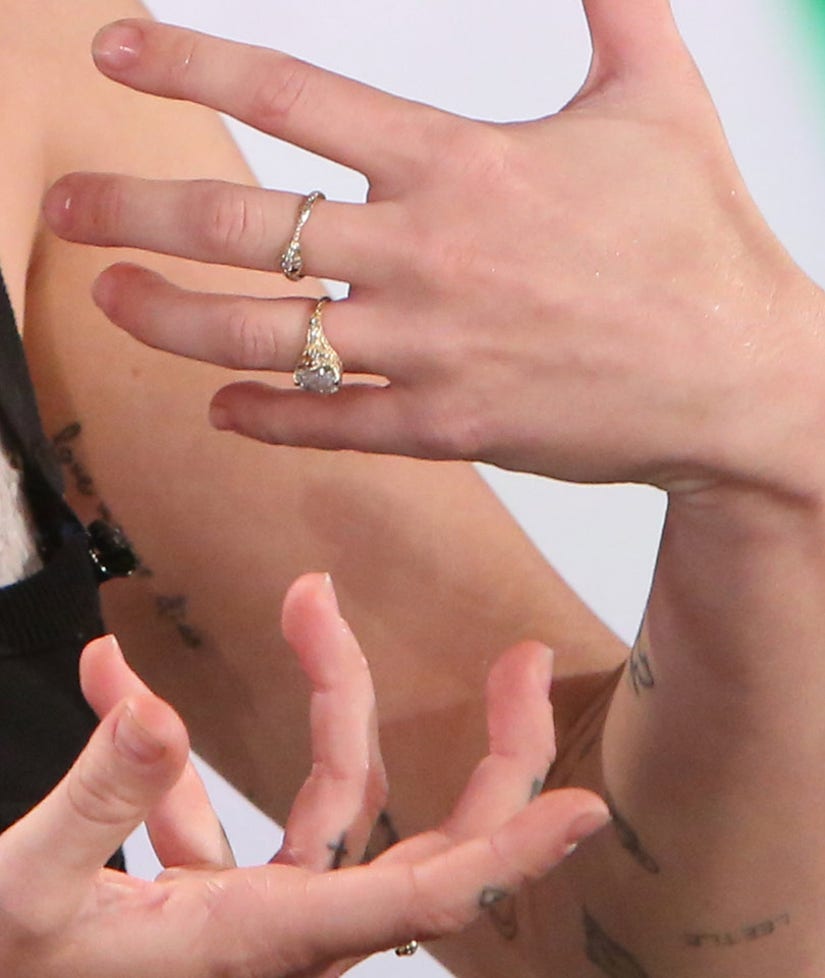 Michael Rozman / Warner Bros.
"He could of saved a lot of money and by giving you like a gummy bear ring," the host quipped.
Cyrus and Hemsworth were engaged in 2012 but went on to break it off a year later. They got re-engaged -- as evidenced by "The Voice" judge's non-gummy bear ring -- earlier this year.