Britney Spears sure caught an eyeful at a recent Las Vegas performance by "Thunder From Down Under" -- and the looks on her face say it all!
Brit and Mama Lynn Spears attended the Excalibur-hosted event, sharing some photos on her Instagram page during the mother-daughter bonding night on the town.
She captioned the above photo, "Girls night out with the boys from down under," and yeah -- it's safe to say that Britney was definitely in her element, what with all of her gorgeous male backup dancers that surround her on a nightly basis during her Planet Hollywood performances.
In another picture captioned, "just another night in Vegas," Britney's caught looking agog at the male dancers ... and we are so envious of her: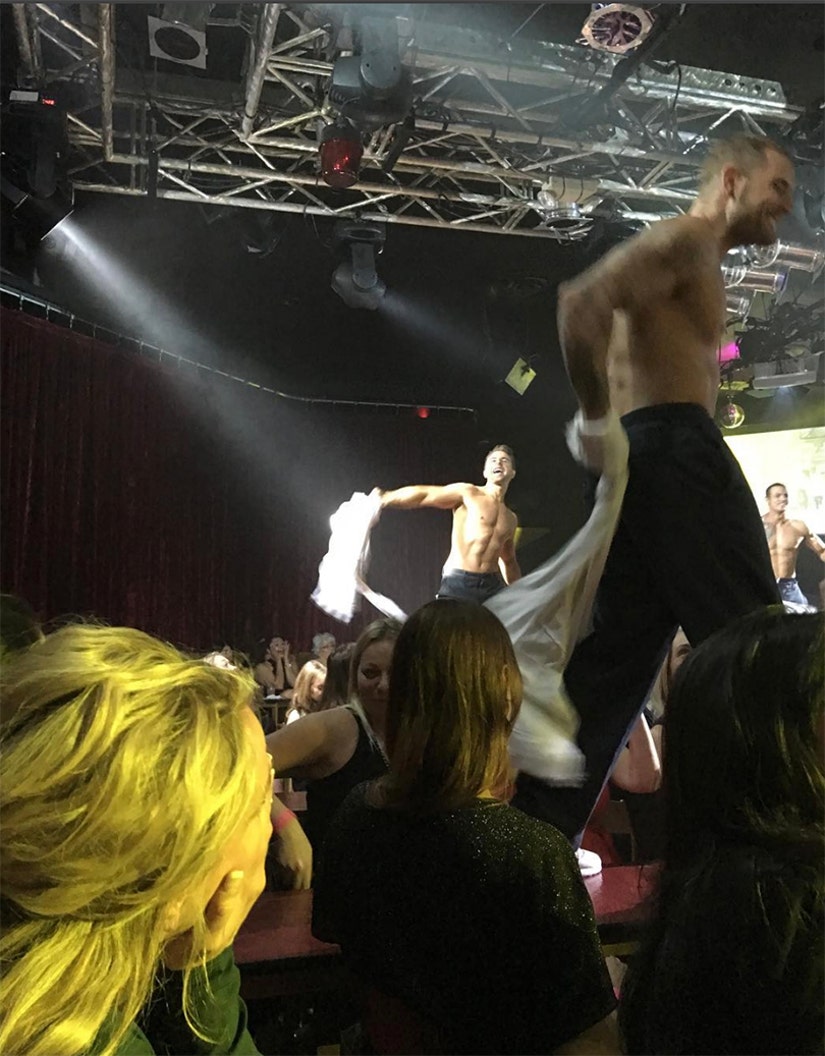 Instagram
Spears looked positively amazed by the sight in front of her, especially in a video from inside the show shared by Perez Hilton. Her mouth drops when one of the dancers gets up close and personal.
Check out the clip below:
Waiting for your permission to load the Facebook Video.
It looks like Brit-Brit had the time of her life ... and not only does she deserve it, we can't say we blame her!