Jennifer Aniston is taking control.
While the public has labeled the "Friends" star as many things throughout her years in the public eye, she's sick of some of the talk about her personal life and body. In July, she spoke out about the tabloid fixation surrounding her in a must-read op-ed for Huffington Post ... and now, she's giving us even more insight into that decision.
"My marital status has been shamed; my divorce status was shamed; my lack of a mate had been shamed; my nipples have been shamed. It's like, Why are we only looking at women through this particular lens of picking us apart?" she now tells Marie Claire of why she penned the open letter.
"Why are we listening to it? I just thought: I have worked too hard in this life and this career to be whittled down to a sad, childless human," she adds.
Back in June, Aniston said she was "fed up" with the "sport-like scrutiny and body shaming" she and other celebs face on a daily basis. "The objectification we put women through is absurd and disturbing. The way I am portrayed by the media is simply a reflection of how we see and portray women in general, measured against some warped standard of beauty."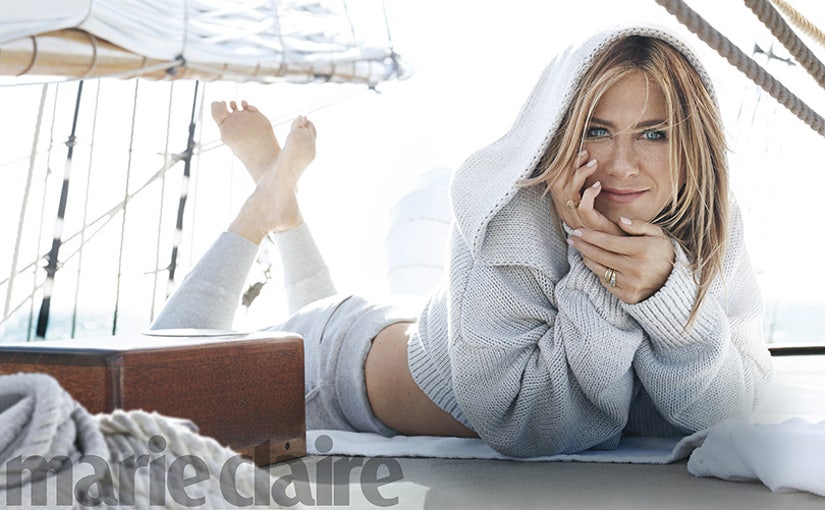 Michelangelo Di Battista
The actress proves she's definitely not "sad" in the Marie Claire interview, opening up about her relationship with husband Justin Theroux as well.
"Why is he the right person for me? All I know is that I feel completely seen, and adored, in no matter what state. There's no part of me that I don't feel comfortable showing, exposing," she tells the mag. "And it brings forth the best part of myself, because I care about him so much. And he's such a good person. It hurts me to think of anything hurting him."
With all this self-inflection she's been doing lately, Aniston admits it's kind of made her re-think everything about her life ... including what's next for her, professionally.
"This is a time when I'm not completely sure what I'm doing. I'm at this sort of crossroads trying to figure out what inspires me deep in my core," she explains. "What used to make me tick is not necessarily making me tick anymore ... The most challenging thing right now is trying to find what it is that makes my heart sing."
See more from Jen when the December issue of Marie Claire hits newsstands November 15.
For more of today's hottest headlines, check out the video below!