Georgia May Jagger is more than just a pretty face.
The 24-year-old model daughter of Mick Jagger and Jerry Hall is also an environmentalist—a fact that made her decision to sign on as a brand ambassador for Volcom, which just launched its eco-friendly Simply Solid Swim line last week, a no brainer.
"I've told a lot of people about the collection already because I think it's amazing," the 24-year-old said in a recent interview with Vogue. "I think it's really commendable for Volcom to want to do something that's actually a very good product and stylish—and also it's good for the world. I think that's something that more fashion companies need to be doing."
Indeed Jagger, a proud member of ocean conservancy group Project 0 (fellow model Cara Delevingne is also a supporter), isn't just a fan of the fact that the suits are made from 75 percent recycled material. She admits to working the 10-piece swimwear line into her every day looks.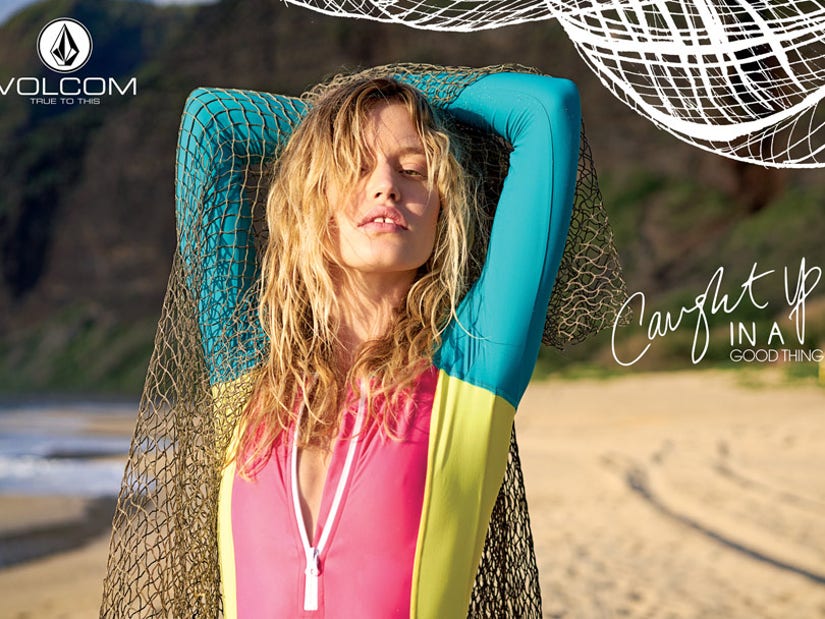 Volcom
"I was wearing the eco-swimsuit like a crop top the other day," said Jagger, who stuns with her flawless physique as a star of the swimwear line's campaign.
"My favorite swimsuit is probably the black one-piece," she continued. "If I'm going to swim—just swim—then I'll wear a one-piece, but if I'm going to go and be in the sun, then I'll wear a bikini. I'm probably more of a bikini girl, but I think the one-piece is coming back. I think that they're really flattering actually."
But aside from boosting her personal swimwear collection as a result of signing on for the campaign, the blonde beauty also picked up a new hobby: surfing.
After posing alongside surfers for the Hawaiian campaign shoot, the Brit babe decided to give the sport a shot with the help of fellow campaign star and pro surfer Coco Ho.
"I was quite nervous!" she confessed. "I can sort of barely walk down the beach without falling."
But she must've done something right, because she quickly became hooked.
"I was quite surprised because I got up the first time. I was like, 'Oh, my God I'm surfing right now,'" she continued. "After that, I was quite addicted. They had to, like, drag me out."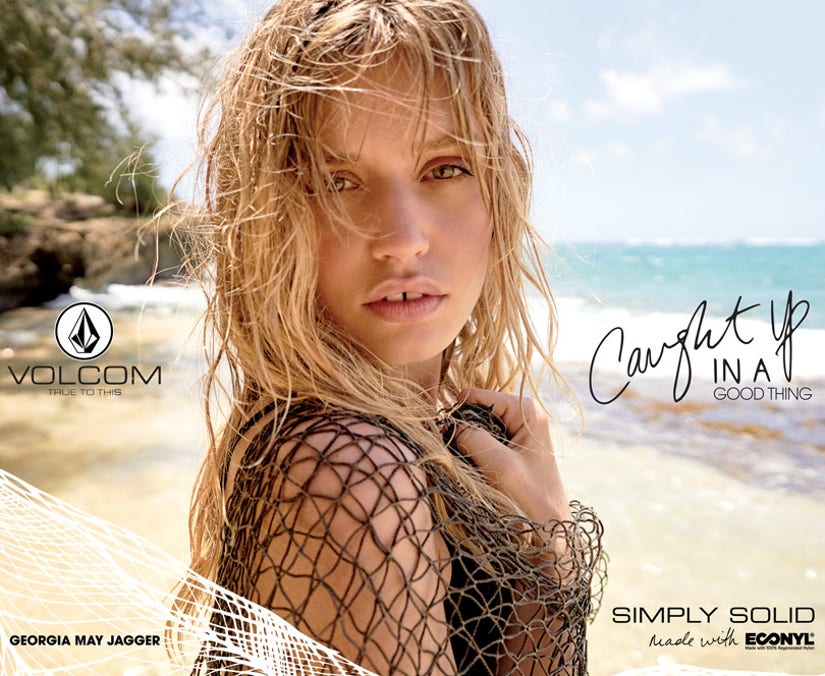 Volcom