Billy Bob Thornton's revealing why things didn't work out with Angelina Jolie.
The "Bad Santa 2" star appears in the new issue of GQ magazine, where he opens up about his famous ex, dishes on the upcoming sequel to the beloved Christmas comedy "Bad Santa 2" and reveals why he decided to stop directing and writing films.
Thornton -- who had an extremely open and high-profile relationship with the actress -- was married to Jolie from 2000-2003. But the actor says their romance was cut short because of his own insecurities. "I never felt good enough for her," he tells GQ.
Of course, it didn't help that the "Girl Interrupted" star was working with the U.N. and landing invites to every major event in Hollywood at the time ... a time when Billy just wanted a low-key kind of life.
"I'm real uncomfortable around rich and important people," he says, also noting that he never felt pressure to "change." "I like how I am," he declares.
While they didn't work out romantically, Billy says he and Angie are still good friends and talk every couple months.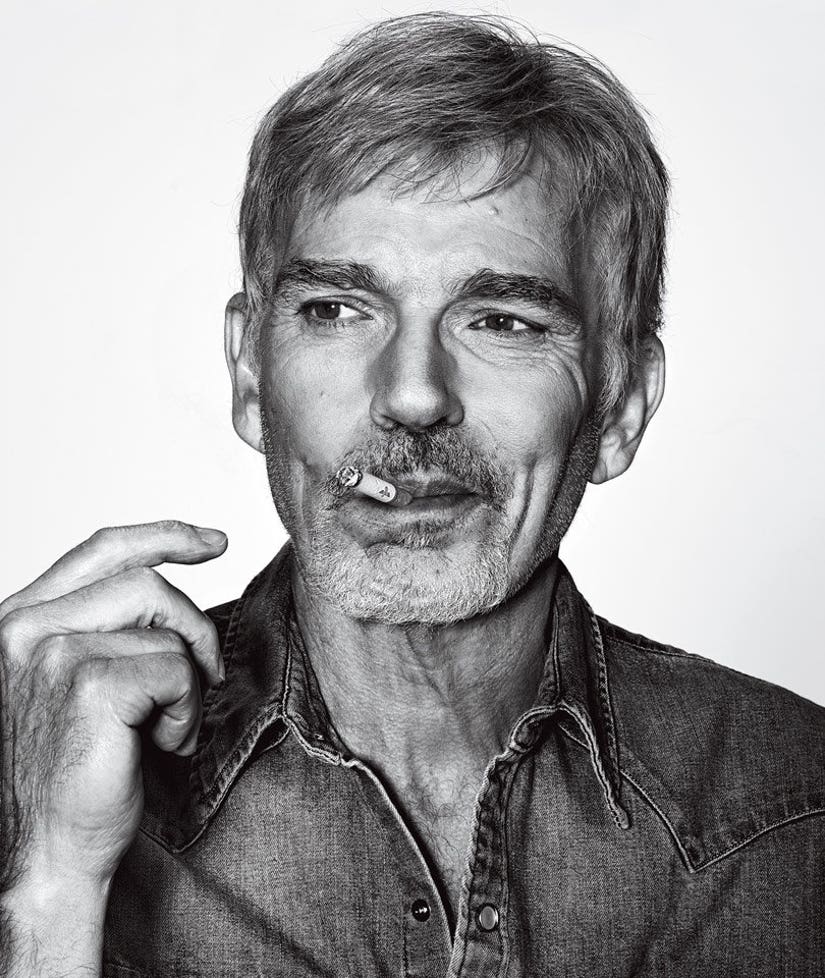 GQ
The 61-year-old also opens up about his sequel to "Bad Santa" which premieres later this month (Nov. 22, to be exact).
"People have made sure of that, that you can't shock anybody anymore," Billy says, while referencing the sequel to the outrageous 2003 comedy.
"It's not just because of movies and TV. It's because of what's happening in the world," he explains. "It's like, well, surely no one's ever, like, killed a bunch of rabbits with a hatchet and then ate them in front of a group of kindergartners, and you look it up and, sure enough, somebody did it."
He's also convinced that critics are going to trash the flick, since movie buffs always hate sequels.
"Oh, my God, did you see 'Joe Dirt 2'? It's atrocious.' Who gives a s---? Then don't go see it," says Thornton. "Don't write about it, you know? You take away people's right to like what they want to like by influencing people who are very easily influenced."
For now, the "Sling Blade" star says he's happy acting and making music ... and completely done with writing and directing movies.
"I'm just going to be in the Boxmasters [his band]. I'm just going to be in a band and be an actor. That's it," he reveals. "It takes too much out of you to write a movie and direct it and spend you know, a year and a half of your life on it and then have people either s--- on it or not see it. Maybe if I make it to 85 or something, I'll sit around and write a novel."
What do you think about the actor's candid comments? Sound off below and check out the gallery above to see more shocking celebrity splits!