Oh, to borrow this piece of Evan Rachel Wood's wardrobe for a day.
In a 2012 Gucci campaign photo shoot she shot with the sizzling Chris Evans, Wood was pictured wearing nothing but ... well, Chris Evans.
Now, she's speaking out about the memorable shoot ... and being in the buff with Captain America!
"We were both naked and we had just met. It was like, 'Okay so, you're going to be wearing Chris Evans at this photo shoot.' And um, that was my wardrobe," she tells PEOPLE.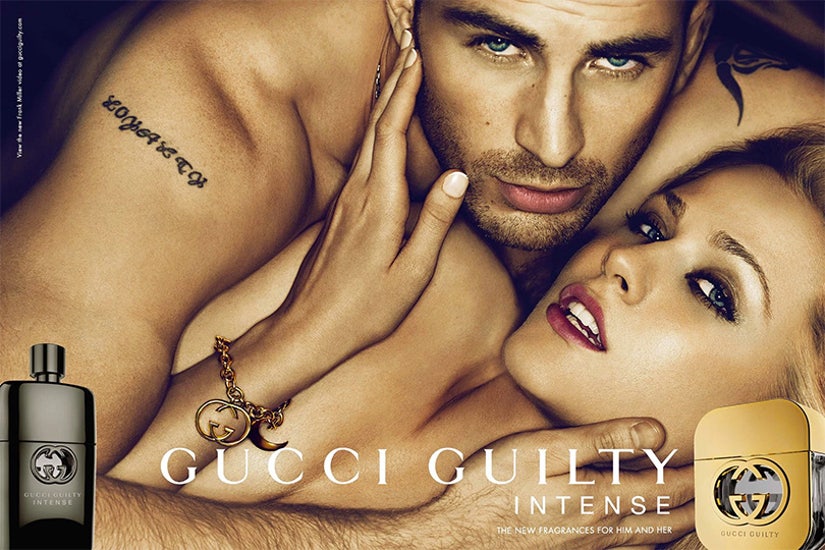 Gucci
"He was so respectful and cool and it made it all so much easier," she adds, looking back. "All we did was listen to Motown and laugh a lot. That was the vibe on set, we were both humbled by the experience."
Humbled? Not exactly the word we'd be going with here, but hey ... to each his or her own.
"In those shots it looks like we're in the throes and rolling around on a sexy beach or something. But we were being very strategically positioned and quite awkwardly so, having to hold these poses," she continued. "I think I remember being pretty sore at the end of the day actually. So it looked natural, but it can be silly and fun doing it."
Awkwardness aside, the two ended up buddies.
"Chris and I had a lot of fun doing that, he's one of my very good friends now. We bonded almost immediately and giggled our way through the whole thing," the "Westworld" star adds. "He's a really great guy so I was very fortunate to be paired up with him because it made the whole experience that much better and I love Gucci, they are so good to me. I still wear the fragrance, but I wear the men's."