Heidi Klum's an ageless beauty!
The "Project Runway" star covers the December issue of SHAPE magazine, where she reveals how she stays fit, shares what inspired her to live a healthy lifestyle and dishes on some of the diet and fitness misconceptions models face.
When it comes to staying fit, the 43-year-old says she tries to lead a very active lifestyle.
"I try to be active as much as possible," she tells the mag. "I don't have time for workouts every day."
"Being the mother of four kids is a workout in itself!" she jokes. "Balancing my work and their schedules makes it hard to find time for a traditional exercise routine, so we try to do as many outdoor activities as a family as possible. We love to go on bike rides, take our dogs hiking, or jump on the trampoline. That's the best way to stay fit and healthy—do things that don't feel like work."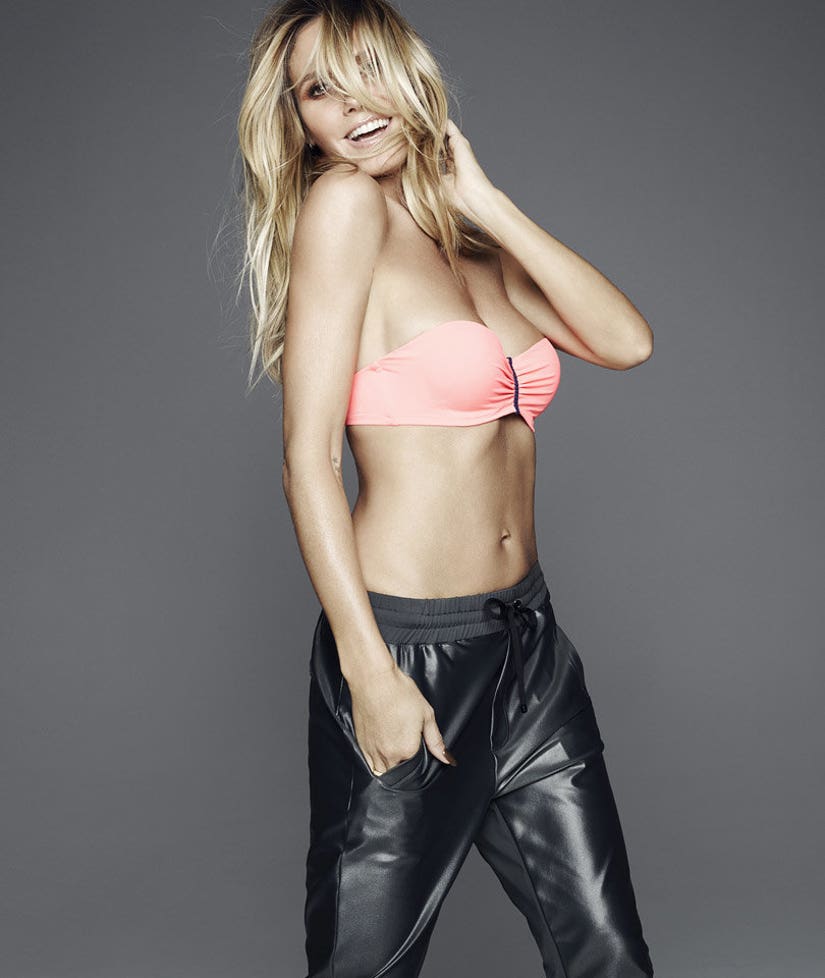 Rankin/SHAPE Magazine
In general, Klum likes to live a very healthy. "Whenever I need motivation, I think of the big picture," she says. "I remind myself that I'm staying active and eating right to live a better and healthier life. I want to be as healthy as possible for myself and my family."
The Victoria's Secret alum also shares some of the biggest misconceptions about models ... revealing that the fashion's biggest faces work a lot harder for than we might think.
"The myth that models don't eat is totally not true," she says. "I just think that because we're in this business, we have to choose more wisely. It's not just about doing the cardio so that you're nice and fit, and slim and trim, but your heart needs to pump, too, and that is very important."
What do you think about Klum's comments? Sound off below and check out the gallery above to see more supermodels then and now!