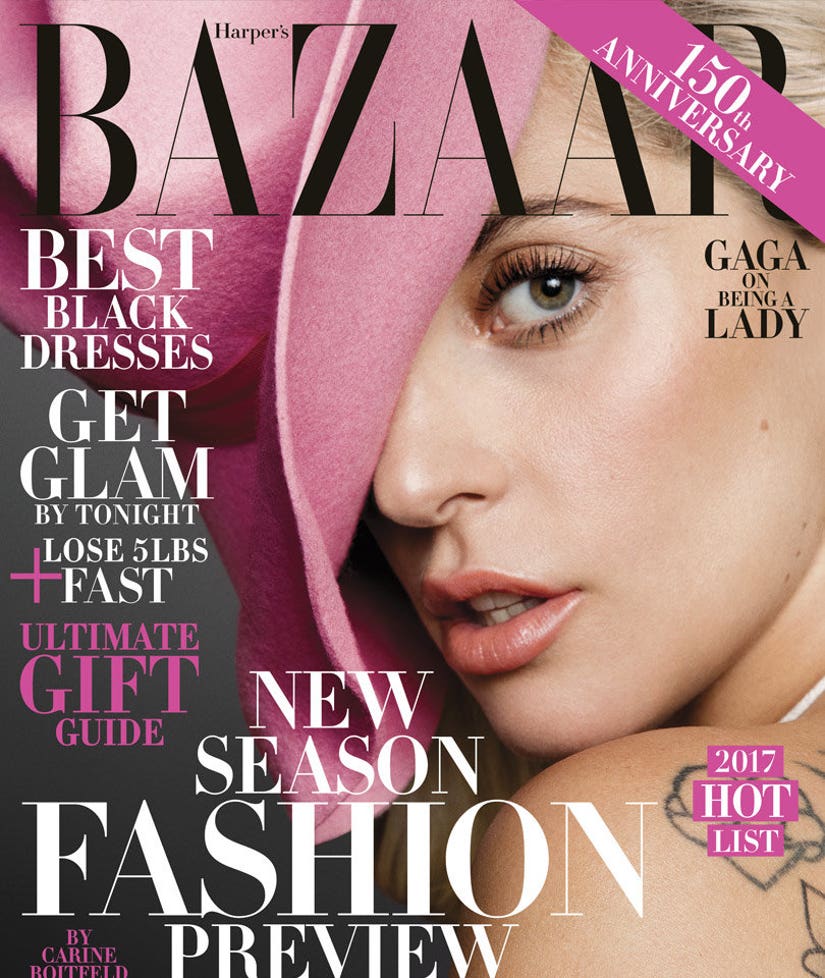 Inez & Vinoodh
Lady Gaga is hoping to empower women everywhere with a moving essay in the new issue of Harper's Bazaar.
The singer appears on the December cover, rocking her now pink "Joanne" album cover hat cocked over her face. Inside, she gives her take on what it means to be a woman in 2016 and reacts to hearing president-elect Donald Trump use the phrase "grab her by the p----" in that infamous "Access Hollywood" audio.
"Here we were, in 2016, and the fact that the sort of language that was being used to talk about women was everywhere—on TV, in politics, was eye-opening. I felt depressed and hurt by it because that's what that kind of language does," she explains in her op-ed. "Then I watched our incredible first lady, Michelle Obama, talk in New Hampshire about how hurt she felt seeing it too. She talked about how women are often afraid to say anything because we're worried that we will appear weak -- that we'll be told we're being over-the-top, dramatic, emotional. But we're not. We're fighting for our lives."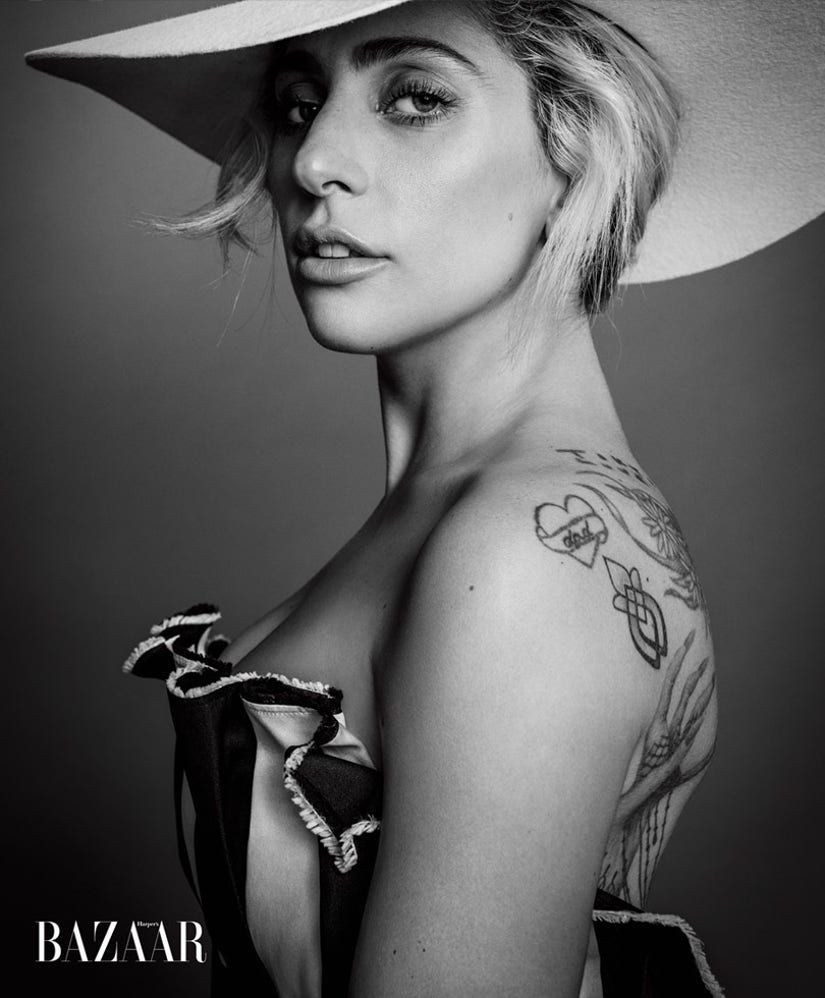 Inez & Vinoodh
She continues, saying that "being a lady today means being a fighter" and a "survivor." And, sometimes, Gaga says she's even fighting with herself.
While discussing why she took some time away from the limelight between the releases of "Artpop" and "Joanne," the 30-year-old reflects on the strain she put herself through over the past couple years.
"I was able to get off the train of endless work I'd been on, which was quite abusive to my body and my mind, and have some silence and some space around me," she explains. "I wanted to experience music again the way I did when I was younger, when I just had to make it, instead of worrying what everybody thinks or being obsessed with things that aren't important."
By focusing on what she wanted -- and not what others forced on her -- Gaga says she was able to fight back against fame, aka "the best drug that's ever existed."
"What matters is that I have a great family, I work hard, I take care of those around me, I provide jobs for people I love very much, and I make music that I hope sends a good message into the world," she continues. " I have a clear perspective on what I want. That, for me, is success. I want to be somebody who is fighting for what's true -- not for more attention, more fame, more accolades."
She closes her essay with a call-to-arms to "take off the corsets," adding, "as someone who loves them, I think it's time to take them off."