Sounds like Jennifer Lopez's love of fashion has been passed down her adorable daughter Emme.
The pop star covers the new issue of Harper's Bazaar, where she dishes on her daughter's love of clothing and shares some of her own fond memories of fashion.
Lopez -- who shares 8-year-old twins Max and Emme with ex-husband Marc Anthony -- says she can definitely see her little girl craving couture when she's older.
"She loves fashion," the "Shades of Blue" star confesses. "She was wearing my shoes as soon as she started walking. She's actually learning to sew already. Who knows? We may have a little designer on our hands."
Emme's love of fashion makes sense, especially considering her famous mama's same love of clothing. In fact, just a walk through her closet can turn into a drip down memory lane.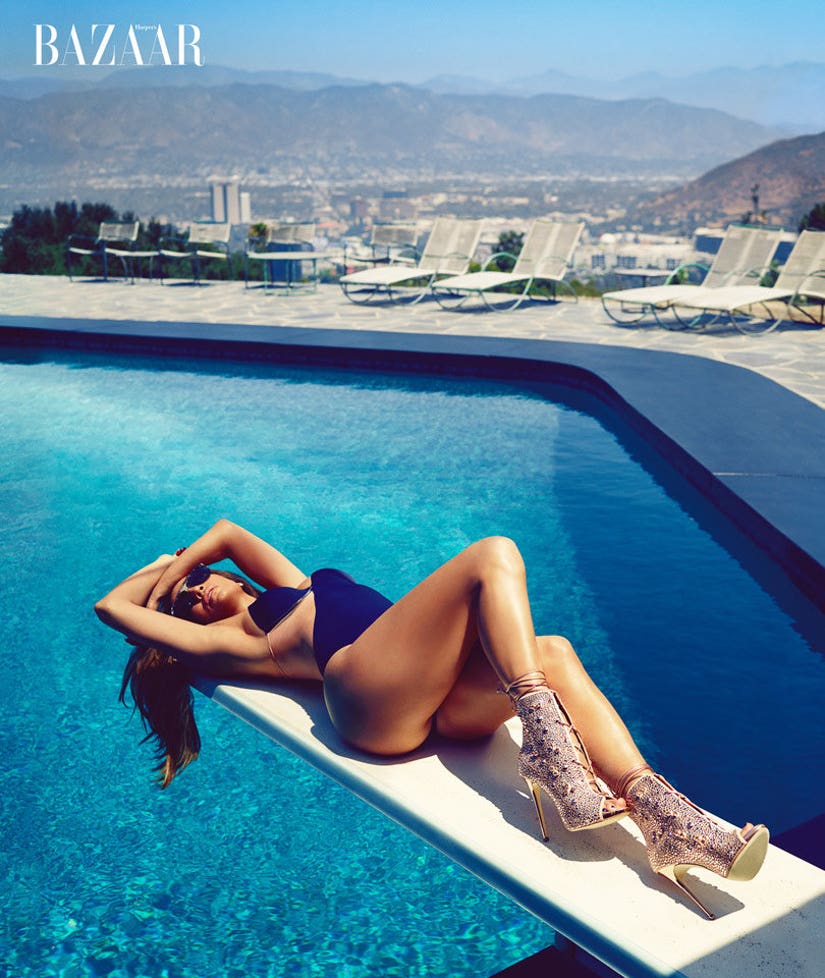 Mark Seliger
"If you hear a song from a certain time and you're like, 'Oh, my God!,' it takes you back to that period in your life. I do the same thing with my closet," she explains. "I walk in and I see a hat or a pair of shoes or a coat, and I go, 'Wow! I remember I was wearing that the day this happened, or I was walking down the street; or I heard this or my mom said that, or my boyfriend...'You know what I mean? 'And I was dating so-and-so...'" she explains.
"I think of the day my kids were born ... It was in the middle of a snowstorm, and I wore this big white fur coat," she recalls. "I was huge, and it was the only coat that would fit me."
What do you think about Lopez's confession? Sound off below and check out the gallery above to see more pop stars then and now!