The highlight of last night's Latin Grammy Awards? That kiss!
Jennifer Lopez and ex-husband Marc Anthony took the stage by storm, and at the end of a debut performance of their new single, "Olvídame y Pega la Vuelta," Lopez presented her ex with the Person of the Year Award, and sealed the deal with a very friendly kiss. As Lopez went in for what would be a very public display of affection, the crowd at the T-Mobile Arena in Las Vegas chanted "Beso, beso!" which means "Kiss, kiss!"
Before the "Luh U Papi" singer presented Anthony with the award, she gave a moving and heartfelt speech about her ex and father of her children. "Marc is a living legend. He is a magical and pure artist giving away classics that will stay forever," she said. "He will always be many things in my life. He will always be a lot of things to me. He's my kindred spirit. My love."
That sounds promising ... and terribly lucky for Marc Anthony. Not only did he win last night's Person of the Year Award, but he got to lock lips with Jennifer Lopez ... who looked like this: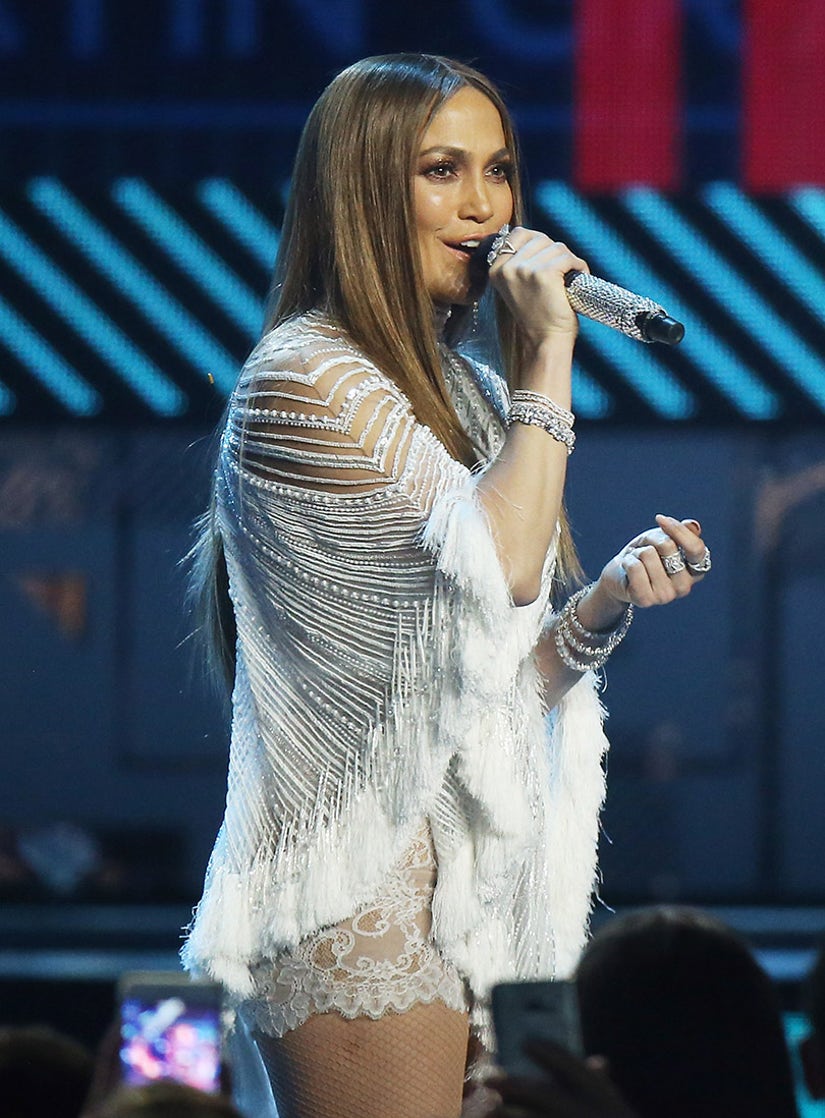 Getty Images
Oh, and like this, in case you might've missed it: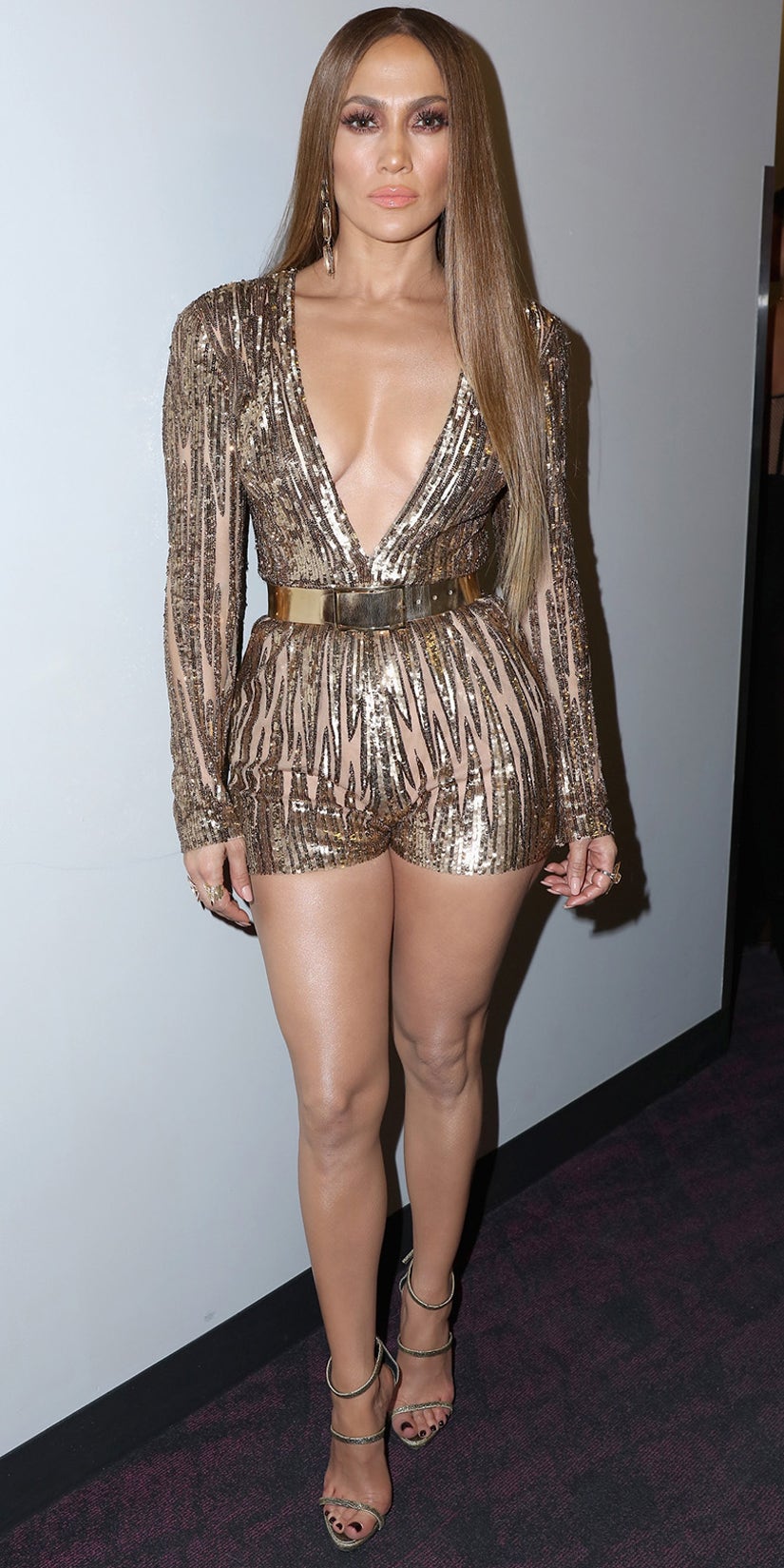 Getty Images
And last, but certainly not least, this: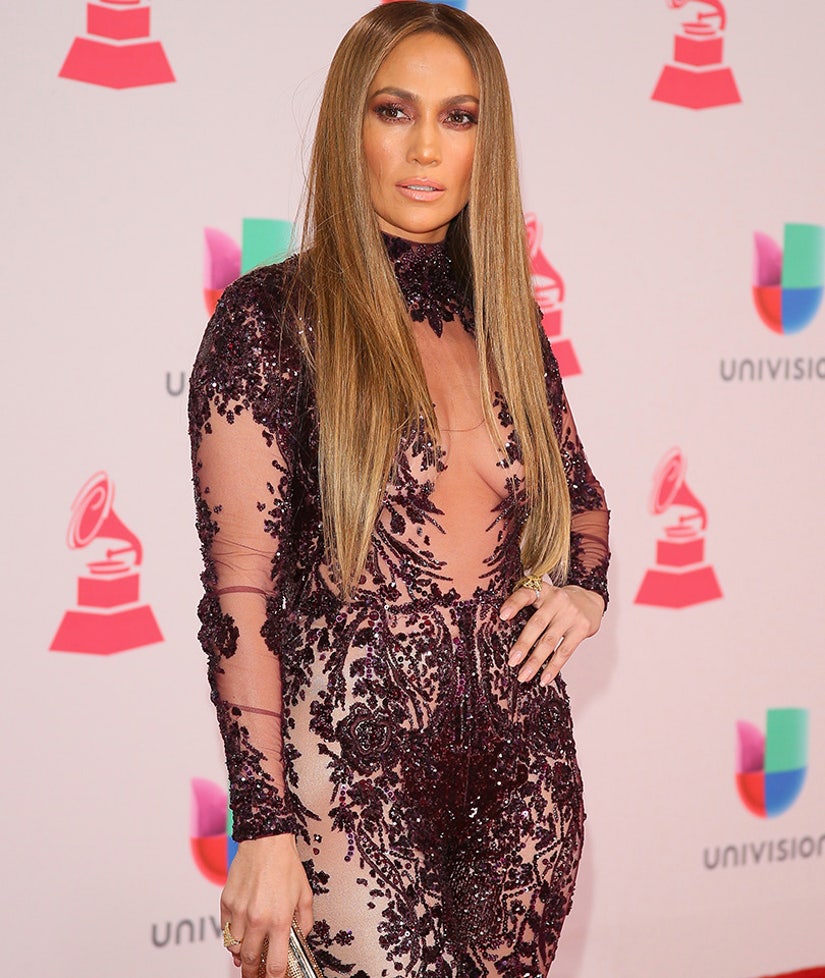 Getty Images
Could a reconciliation be on the horizon for these two former long-term lovebirds? Probably not. Anthony is currently married to Shannon De Lima, and Lopez has been off and on with Casper Smart for years.
Check out the red carpet fashion above, and weigh in on the comments -- do you think J. Lo and Marc Anthony are going to give it another shot at love? Moreover, how do you think De Lima feels about the PDA?