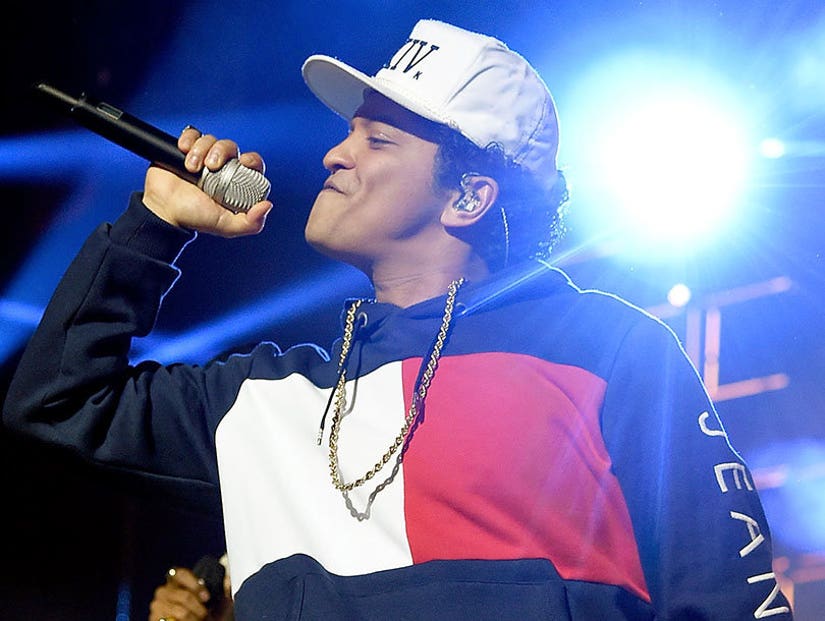 Getty
Bruno Mars' cocaine possession arrest six years ago changed his life for the better ... so he tells "60 Minutes" host Lara Logan.
In an exclusive sit-down with the long-running primetime news program, Mars said, "I did something very stupid. I'm in Las Vegas, Lara. I'm 24 years old. I'm, you know, drinking way more than I'm supposed to be drinking and it was so early in my career and I always say that I think it had to happen. That was the reality check I needed ... I promised myself that, you know, you ain't never gonna read about that again."
Now 31 years old, Mars also opened up about his humble beginnings.
"We had it all, you know," he recalled. "We had each other and it never felt like it was the end of the world. 'It's alright we don't got electric today. It's alright. It's temporary,' saying, 'Well, we gonna figure this out.' Maybe that's why I have this mentality when it comes to the music. 'Cause I know I'm gonna figure it out, just give me some time."
Bruno -- real name Peter Hernandez -- moved from Hawaii after graduating high school, and the rest, as they say, was history.
"I was built for this," he added. "It's dedicating yourself to your craft. ... I'm not even close [to being the best I can be yet]."
We can't wait to see what's next!