Corey Feldman and Courtney Anne Mitchell partied it up at Chateau Nightclub & Rooftop at Paris Las Vegas this weekend for their joint bachelor/bachelorette party, and boy do these two kids look so happy!
The two got engaged last week after a long-term relationship, with Corey telling People he was prompted to pop the question after Donald Trump won the Presidential election, as the couple feared the change of deportation laws. Courtney is a Canadian-born citizen.
About the proposal -- and engagement! -- the "Goonies" actor said, "I was of course a bit nervous, as any man will admit, you never truly know what a woman is thinking. So as much as I assumed she would be happy and say 'yes,' there's always that insecure part of my brain that regresses immediately to my childhood and thought maybe not."
"So I kinda chickened out," he laughed, "and did a written proposal by writing a note with two check boxes, one for yes and the other for no," he continued. "Of course there was a ring in there with the note. Luckily she said 'yes!' "
She did, indeed, say yes, and spent the weekend celebrating their upcoming nuptials in Las Vegas. Corey donned an all-black look, while Courtney dressed opposite, in a shimmering, white, rhinestone-embellished dress, which accentuated her creamy complexion and platinum 'do.
Congratulations to the happy couple!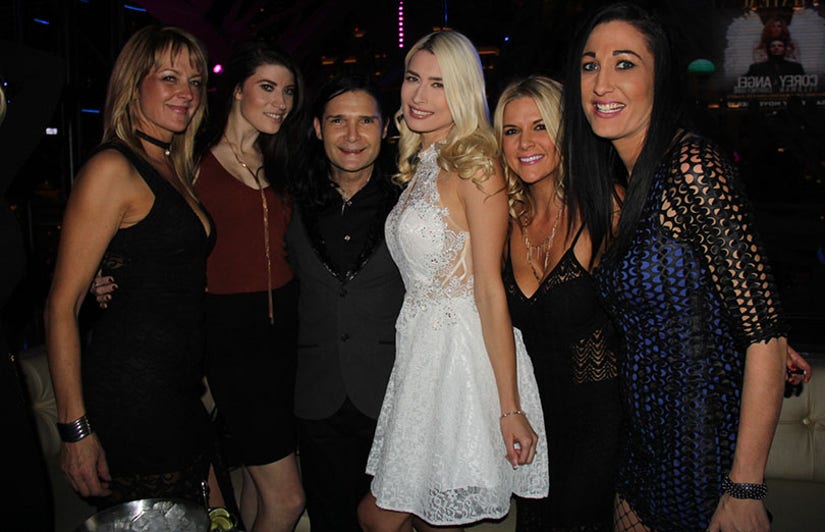 Joey Olvera