Wow ... that's one way to announce your pregnancy!
"Bad Girls Club" star Natalie Nunn just revealed her baby bump ... and a whole lot more ... in a series of nude photos for Oxygen clearly inspired by Kim Kardashian's "Break the Internet" shoot.
In the pics, the expecting star wears nothing but a smile and some well-placed emojis as she poses butt naked with baby daddy Jacob Payne. One photo shows her holding up two wine glasses filled with milk in front of her bare breasts ... while her man rubs baby oil all over her body in another.
A third -- and totally random -- shot shows her hunched over a baby's rocker, her booty stealing the show. For more images, visit Oxygen's website.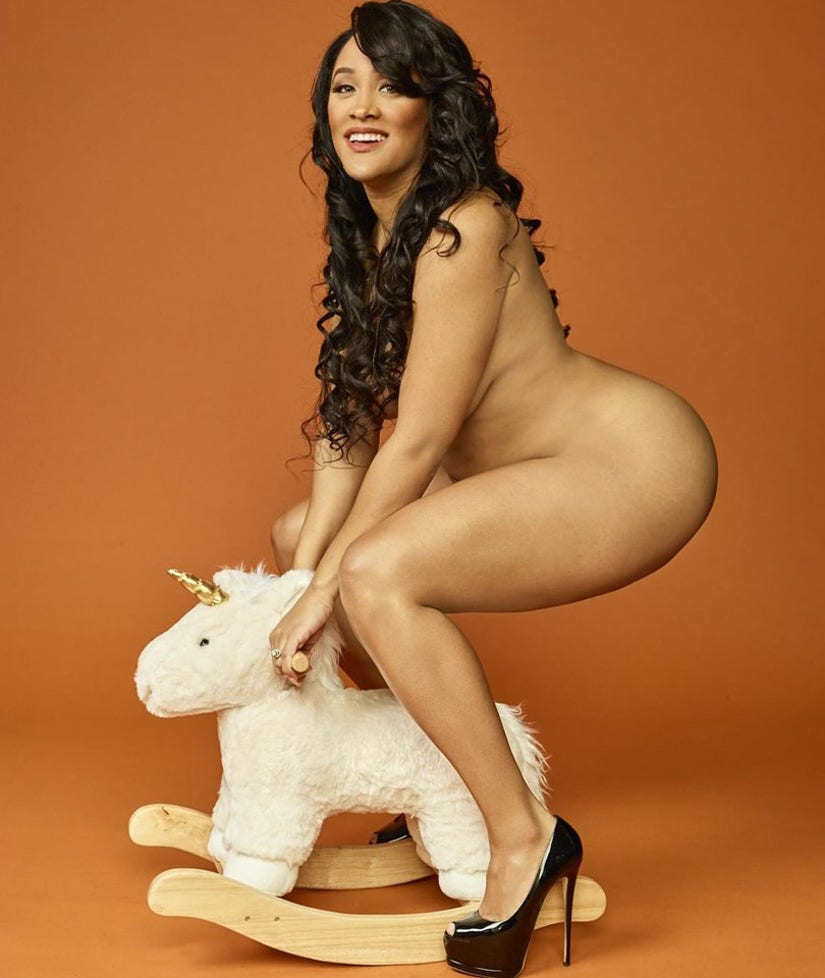 Oxygen Media
This pregnancy is a huge moment for Nunn, after she miscarried the couple's first child in 2014.
In an interview with InTouch, she reveals the two are expecting a girl.
"We are so excited! I mean, come on — a little me," the reality star exclaims. "The world can totally use another Natalie Nunn!"
"I thought it would be a boy," she adds. "I'm such a tomboy, but I'm excited about having a little princess. And Jacob is, too. He painted her nursery himself. It's all pink and white."
And Nunn fans, worry not, as she tells Oxygen having a baby will do nothing to "tone down her badness."
"Being a mother will change a lot but never who I am as a person," she tells the network's website. "I feel I have toned down a lot and have focused on family, my husband, my health, fitness, staying in shape, and now my child will be number one on the top of my list."
What do you think of the couple's sexy shoot? Sound off below!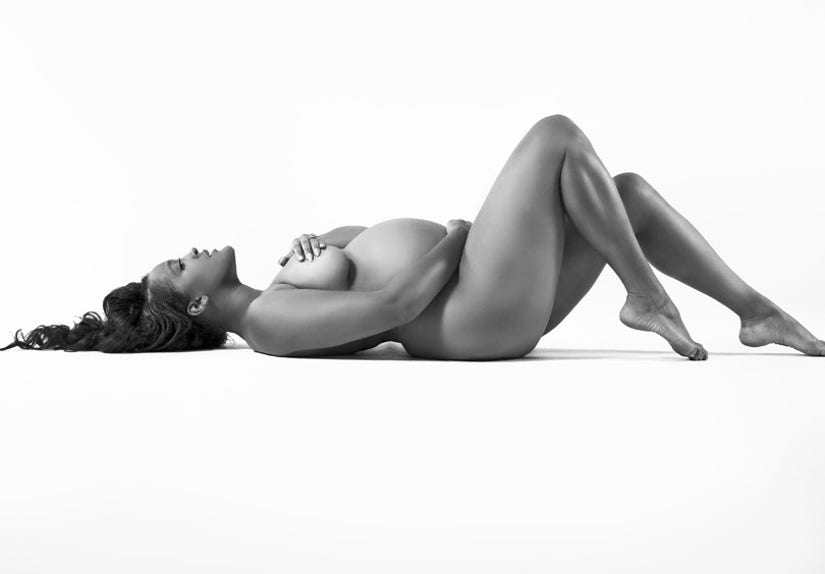 BJ Colston