Mariah Carey flaunted a whole lot more than she might have intended to this Thanksgiving!
In a photo from her turkey day celebration, Carey showed off her cleavage and curves in a figure-flaunting ensemble comprised of tight, artfully ripped jeans, strappy lace-up heels, and a corset-type bodysuit that showed off more than it concealed!
Carey accentuated the outfit with diamond bracelets, necklaces, earrings, and sunglasses, but even her cleavage couldn't distract us from the glaringly obvious Photoshop in the picture.
Check out the "Fantasy" singer's shoulder -- and the distortion behind it ... the warped mirror. When you're done looking at that, check out her thigh -- and the same type of warped cabinet behind it.
Daddy Nick Cannon, however, seemed to be in a more low-key celebration mode, and took a selfie with the former couple's children, Monroe and Moroccan, to document the family's holiday.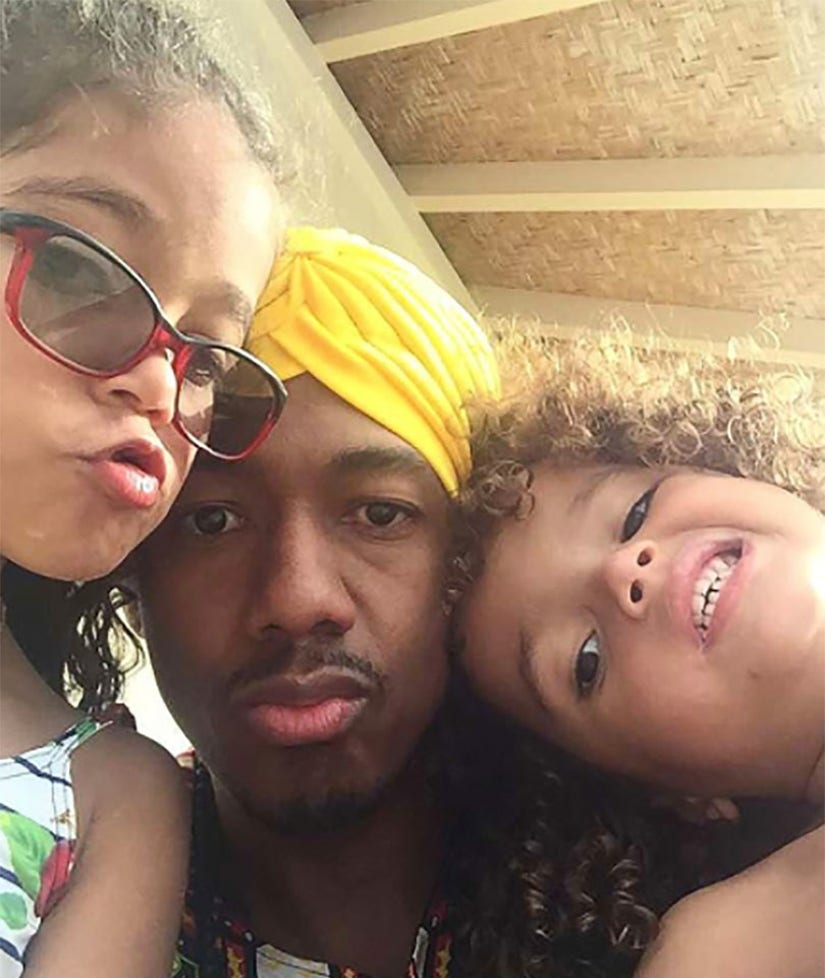 Instagram
The family also took a group pic -- and it was so nice to see that Nick and Mariah could play nicely for the kids' sake on Thanksgiving. Check out this darling shot: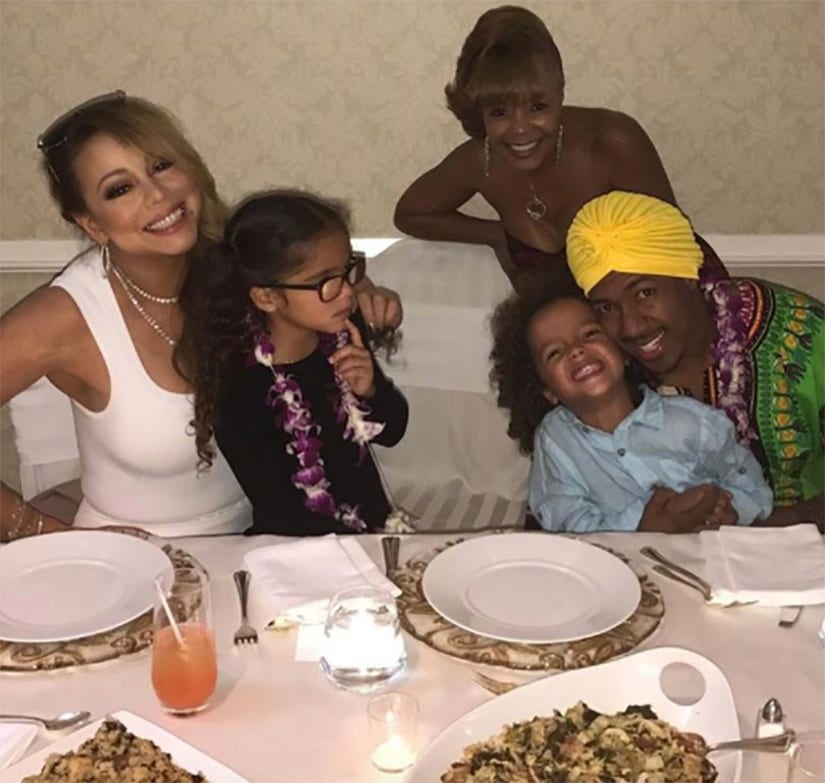 Instagram
See more celebrity Thanksgiving celebrations in the gallery above, and weigh in on the comments -- what do you think about Mariah's obvious Photoshop fail?