It's not easy being a Victoria's Secret Angel -- but with Sebastien Lagree's help, you can look like one!
Models like Alessandra Ambrosio, Martha Hunt and more turn to Sebastien's Lagree Fitness Method and Megaformer machine to get their bods in fighting form for the annual fashion show.
We chatted with the man behind the magic before the brand's stunners hit the catwalk later this week, where Lagree got candid on the intense fitness method that helps get the models in tip top shape.
"They'll typically do a workout that is 50 or 55 minutes. I think that the market is changing to a shorter, but more intense workout," Lagree explains. "All these models do the workout on the megaformer, which is the second generation."
"What they liked about the Lagree method is that you can really heighten and strengthen the body without bulking up," he adds.
Lagree just developed a new routine on the Supra machine that burns 400 calories in just 25 minutes.
"I think the reason why models may like this over other workouts is because they can do everything all at once," he continues. "You don't need to go for an hour run, and then an hour weight training, then an hour of stretch, 30 minutes of abs."
"For two minutes you hold the muscle contraction. Two minutes is a very long time for the body. The body actually doesn't like that," he explains. "So imagine when you have to hold it for 120 seconds, but the end result is that you are basically building the strength and you're toning up."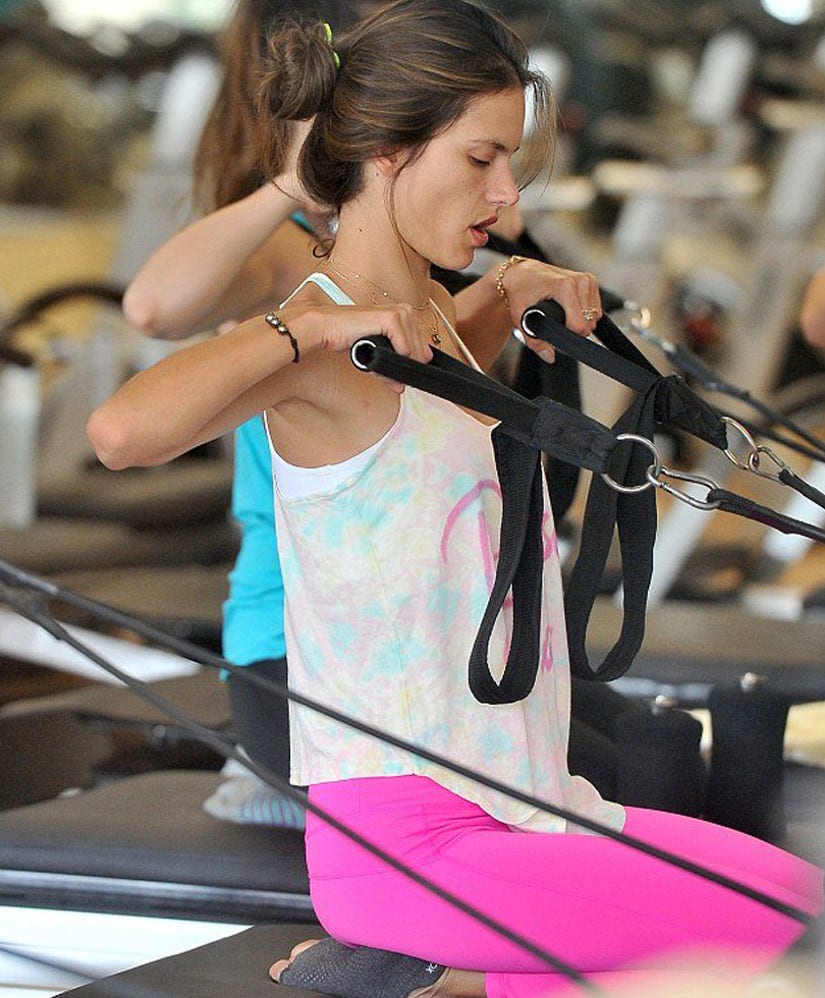 Splash News Online
Sebastian also counts stars like Sofia Vergara, Britney Spears and Kim Kardashian among his biggest fans.
"Sofia has problem with her knee, so what she likes about my workout is that it actually trained her muscles and she gets a cardio workout, she gets a strength resistance workout, but it's not aggravating her joints," he reveals.
While this workout may seem intimidating at first, Lagree encourages clients to stick with it and workout at least three times a week.
"Do whatever you can at the moment. Eventually the body will take care of everything. So if you're not able to balance, or if you're not able to do a pull-up, do not be worried about it because that is progress that is going to take care of itself."