Lonely Boy got a makeover!
"Gossip Girl" star-turned-rocker Penn Badgley debuted his brand new look at Art Basel in Miami on Monday night, where he performed with his band MOTHXR at the Life of the Party event held at Brickell City Centre.
While the 30-year-old had been rocking long, curly locks for a couple years now ... and dark hair for as long as we can remember ... he hit the stage as a freshly-dyed blonde!
We gotta say, we're totally on board with this new 'do ... even if we are getting shades of Adam Levine.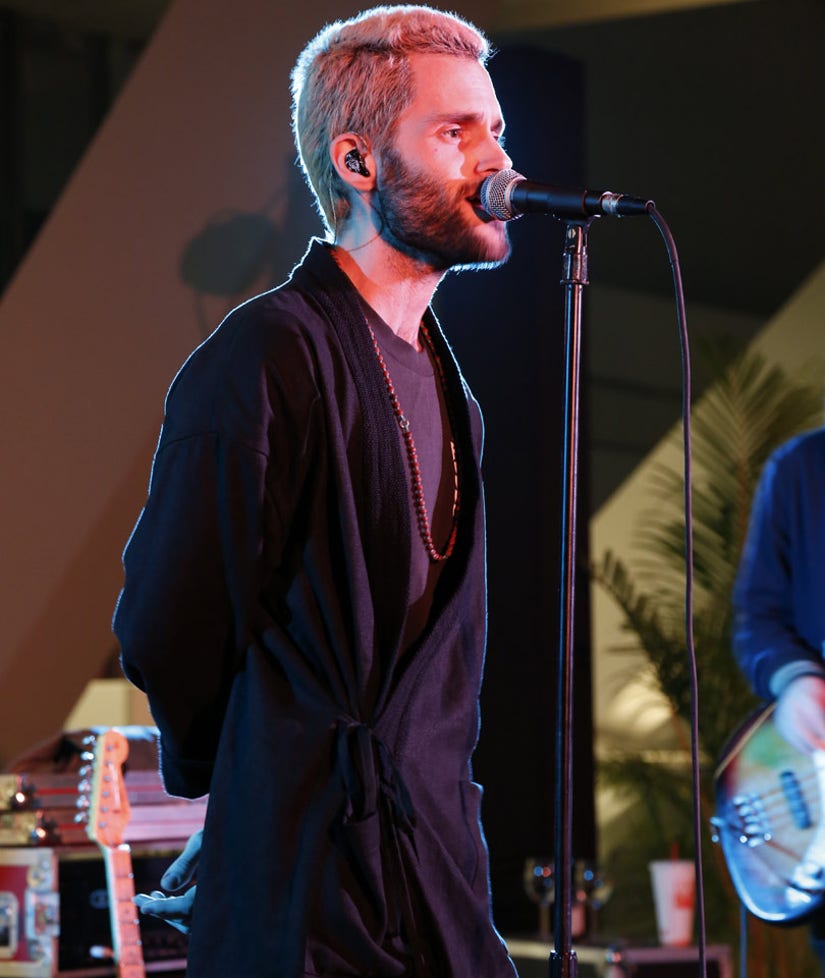 World Red Eye
Badgley was also spotted at Quinto La Huella in EAST HOTEL, where he told a fan it was his band's first time performing in Miami and they couldn't wait to return.
In an interview with Cosmopolitan earlier this year, the former actor opened up about his band ... and how his popularity on the CW series helped get them off the ground.
"We have to be and are grateful for the fans that 'Gossip Girl' might bring in. In the beginning, there was probably a predominant thing there, depending on the city," he told the mag of their audience. "If we were in some random place and all we were getting were the people I was tweeting at, OK, fine, great. Sometimes we'll almost sell out a little club that way. And then sometimes, when we play in [a place] like Brooklyn, there's a lot of music listeners there, a lot of mature, smart music heads. Not that 'Gossip Girl' fans aren't, but there's obviously a dichotomy and a dynamic. I think increasingly, our audience reflects the music, which is actually diverse and actually musical."
What do you think of his new look? Sound off below!