Will Smith revealed how shooting his new movie "Collateral Beauty" helped him deal with the devastating loss of his father.
"My character, he experiences a loss, and he just, you know, loses it," Smith told Ellen DeGeneres during an interview for Thursday's episode.
"His life is perfect, and his life just completely falls apart, and he gets furious one night, and he writes three letters," Smith went on. "He writes three letters, he writes these letters to love, times, and death," he continued, "and he just vents, vents and rants."
"And he gets angry," Smith added, "and he mails the letter, and then love, time and death respond." Smiling, he added, "It's really a beautiful Christmas story."
The actor was researching his "Collateral Beauty" character when his father Willard Carroll Smith Sr. was diagnosed with cancer.
"I'm doing all this research about this guy who is experiencing death at the time that my father was given six weeks." Smith told Ellen.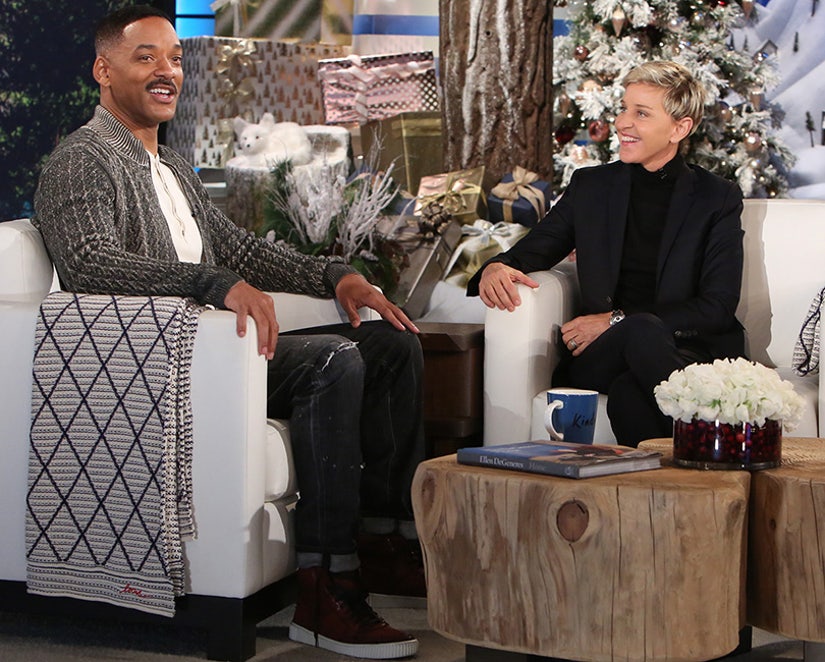 Michael Rozman/Warner Bros.
"It turned out to be such an amazing thing to have to work through and go through all of this," he revealed. "My father and I were sharing it during that time."
Turned out that Smith's father survived longer than the six weeks that doctors had given him.
"My father lived for four months beyond that point -- they gave him six weeks, and what happened is every day became so beautiful beyond the six weeks."
"He passed about a month ago, but it was so beautiful to have the opportunity and to share this and to go and not hide from it," he said, candidly. "This film for me is the most personal and beautiful journey when art and life come together in that way, and you can create something that can potentially help people get through hard times."
See the touching -- and humorous -- video now.
Are you ready to see "Collateral Beauty?" We know we are -- and it's in theaters beginning December 16th!