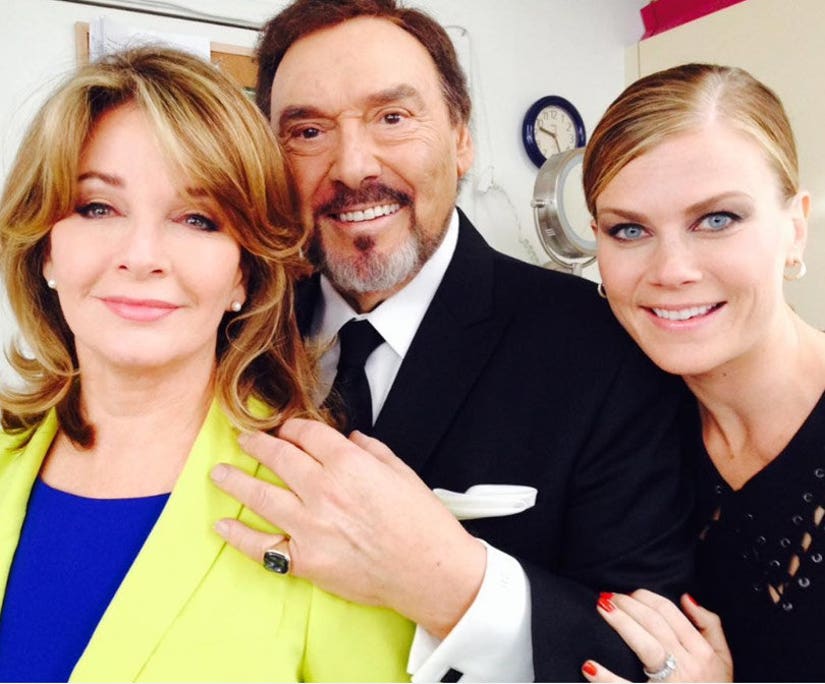 Instagram
The (soap)world is grieving the loss of daytime TV's iconic villain, Stefano DiMera.
Alison Sweeney, who starred alongside portrayer Joseph Mascolo on the NBC soap opera "Days of Our Lives", took to Instagram to share a few sweet words about about the actor.
"It makes me so sad to think of a Salem without Stefano," she posted with a shot of her and Mascolo. "And the #Days family cast, crew & fans without Joe. He will be greatly missed. #rip."
The beloved "Days" star passed away on Thursday, Dec. 8 after a battle with Alzheimer's disease. He was 87.
Sweeney is the latest star to react to the tragic news, the show's Executive Producer Ken Corday gave a lengthy statement about the actor's passing to Soap Opera Digest._
"It is with great sorrow that we share the news the news of the passing of our dear friend and beloved member of the Days of our Lives family, Joseph Mascolo," Corday told Soap Opera Digest. "The smile on Joe's face is something we'd all come to find comfort in, and he will be sorely missed. His larger than life presence, kind heart, and unwavering positivity has impacted us all for decades, and will live on in the memories of his many fans. Our thoughts and prayers go out to his family during this difficult time."
The actor first joined "Days" in 1983, when he originated the DiMera role. He starred on the series from 1983-1985, again in 1988 and from 1993-2001. In 2001, he briefly played Massimo Marone on CBS's "The Bold and the Beautiful," but left the series to return to "Days."_