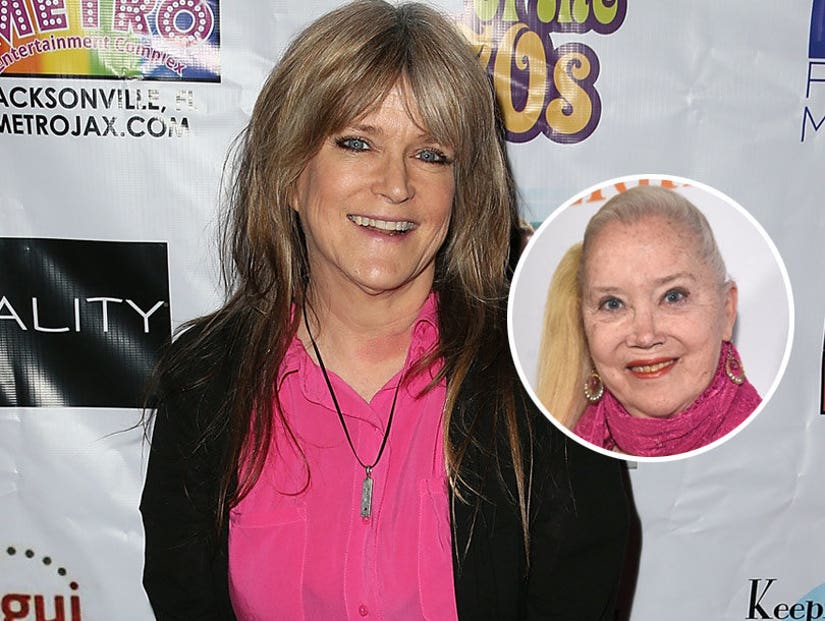 Getty
Oscar-nominated actress Sally Kirkland has dropped out of a project co-starring Susan Olsen due to the "Brady Bunch" star's inflammatory homophobic rant, TooFab has learned.
In an exclusive statement to TooFab, Kirkland explained why she can no longer appear beside Olsen in "Child of the 70s":
"Along with countless others, I am deeply troubled by the homophobic post authored by Susan Olsen. As a longtime ally of the LGBTQ community, I share the anger, sadness and fear that Olsen's hate speech caused for so many. For that reason, despite the recent announcement that I would guest star this season on Michael Vaccaro's 'Child of the '70s' of which Olsen is a cast member, I cannot in good conscience do so. Years ago, during an unforgettable dinner with the late Martin Luther King, Jr, he reminded me that words truly do matter. And for that reason, I will always use my voice for my LGBTQ friends and family."
Olsen, who famously played youngest sister Cindy Brady on the iconic 70's series, was under fire last week for an alleged anti-gay rant against one of her critics.
Leon Acord-Whiting, a producer and activist, appeared last Wednesday as a guest on "Two Chicks Talkin' Politics," hosted by Olsen and Sheena Metal of LA Talk Radio.
After the heated exchange on the show, Acord-Whiting took Olsen to task in a scathing Facebook post which called for Olsen's firing:
"It is wildly irresponsible for LA Talk Radio to allow a Trump fanatic to co-host one of their programs, where she can spew her idiotic lies unchecked. (Being a liberal and a patriot are mutually exclusive? Hillary is causing the protests & hate crimes? The Koran is a political tract?) As much as I love Sheena Metal, I think LA Talk Radio needs to give "Cindy Brady" her walking papers. I will not listen to or appear on any shows there from this point forward until she's gone. This isn't just disagreeing on, say, tax plans or foreign policy. Susan Olsen spreads outrageous misinformation & it is dangerous and unprofessional."
Acord-Whiting then claimed that Olsen responded back in a private Facebook message in which she called him a "faggot."
The spat between the two went viral, sparking major online backlash against Olsen. Subsequently, LA Talk Radio posted a statement Friday that it had decided to part ways with Olsen.