Heidi Klum sang a "Santa Baby" duet with Sal "The Voice" Valentinetti on Monday night's "America's Got Talent", but it was her nasty spill on stage that overshadowed the performance.
Klum's duet with contestant Valentinetti marked first time the longtime "AGT" judge sang on the show. Dressed in a festive red Christian Siriano gown, Klum took turns singing verses from Eartha Kitt's classic holiday tune.
But when Valentinetti spun Klum around on stage, her strappy stiletto heels seemingly got caught in the train of her dress, causing the former supermodel to take a tumble.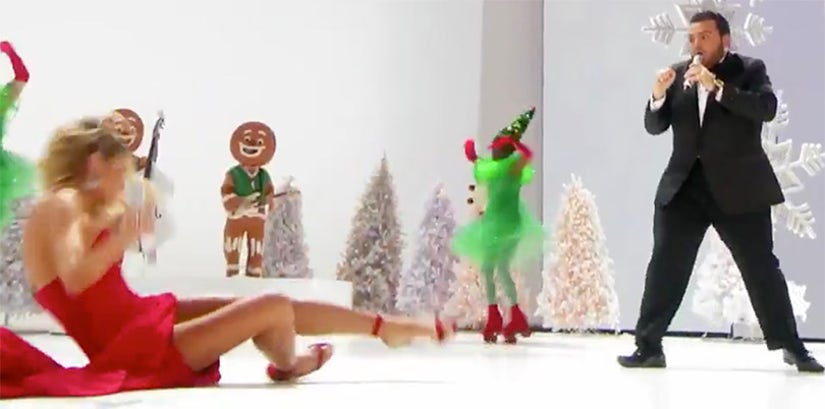 Twitter
Klum recovered quickly and resumed singing from the floor, while Valentinetti helped her back up.
Watch the video (below) and see more gorgeous photos of Heidi Klum in the gallery (above).