Those close to Alan Thicke are still grieving his death.
Thicke's wife Tanya opened up about the "Growing Pains" star's sudden death, in a statement to Us Weekly on Tuesday, revealing that she's feeling "gut wrenching sadness" over her and her family's loss.
"It is with gut wrenching sadness and unbelievable grief that I thank everyone from the bottom of my heart for the outpouring of love and support during this unimaginable time," the statement read. "Through tears and smiles our dearest of family and friends came together at our home to celebrate the life of my sweet and devoted husband Alan Thicke."
"Yesterday, along with my step sons and our combined extended family, we laid my beloved husband, soul mate and the patriarch of our family to rest," she continued. "We ask that you respect our privacy during this time of profound mourning."
Thicke suffered a heart attack last Tuesday while playing a game of hockey with his 19-year-old son, Carter. The actor died at the Providence St. Joseph's Medical Center soon after.
In addition to outpouring support from his family, friends and peers, Thicke's son, Robin Thicke's, ex-wife Paula Patton likewise paid tribute to the beloved star on Tuesday.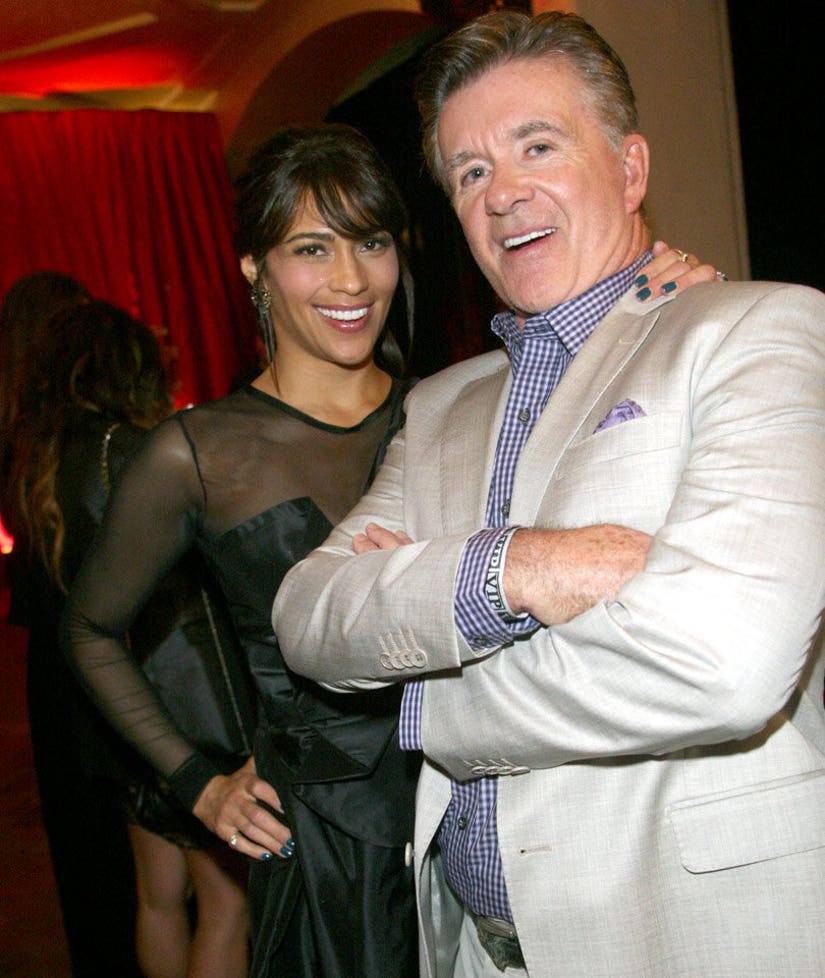 Getty
"I knew Alan since I was 15 years old and he had a tremendous effect on my life," she wrote on Instagram, alongside a photo of Thicke smiling. "I loved and respected him so much! So many great memories and laughs together. We will miss him so much! His grandson is quite sure he is still here with us in spirit."
Sunday night, Thicke's real-life family and TV family remembered his life during an intimate memorial service. Kirk Cameron, Joanna Kerns, Tracey Gold, Jeremy Miller and Leonardo DiCaprio were all in attendance.