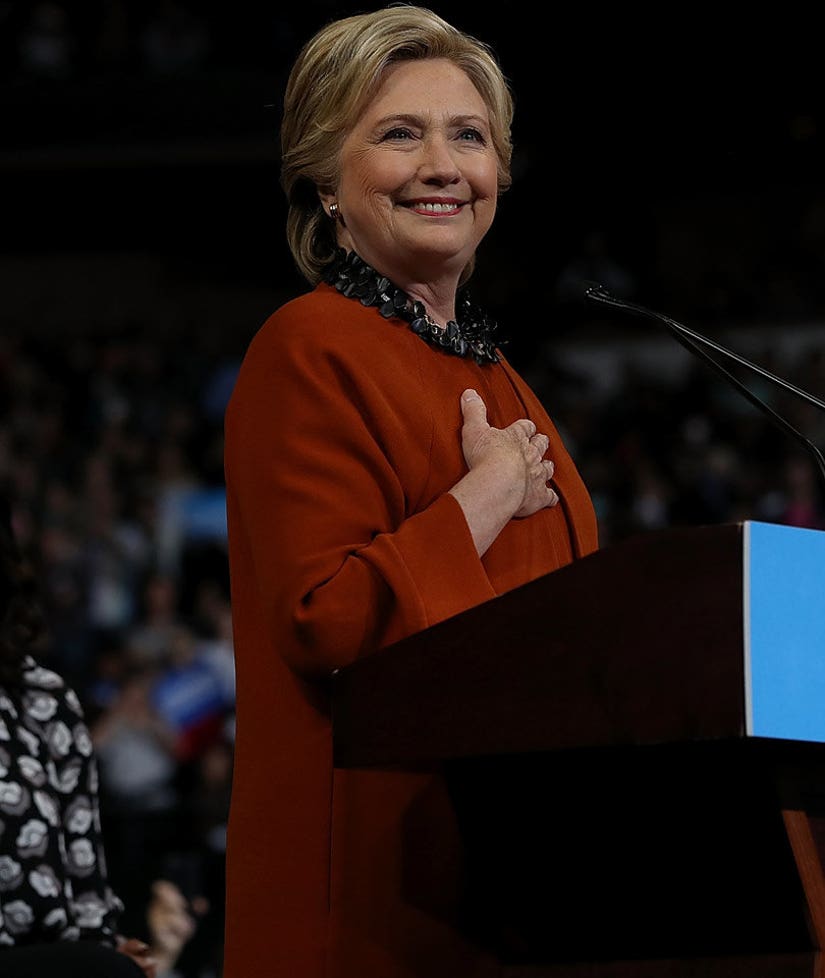 Getty
Hillary Clinton's presidential bid may be over, but she's still encouraging people to fight for what they believe in.
Clinton reflected on 2016 in a heartfelt Facebook post published Monday in which she urged supporters to stay active.
"Before this year ends, I want to thank you again for your support of our campaign," the former Democratic Presidential nominee wrote. "While we didn't achieve the outcome we sought, I'm proud of the vision and values we fought for and the nearly 66 million people who voted for them."
The 69-year-old former Secretary of State also encouraged supporters to keep participating in the political sphere.
"I believe it is our responsibility to keep doing our part to build a better, stronger and fairer future for our country and the world. The holidays are a time to be thankful for our blessings. So let us rejoice in this season and look forward with renewed hope and determination," she wrote.
Clinton concluded her moving message with well-wishes for her followers.
"I wish you and your family health, happiness and continued strength for the New Year and the work ahead," she closed her statement. "Look forward to staying in touch in 2017. Onward!"
Read Clinton's post in its entirety below:
Waiting for your permission to load the Facebook Post.