Bella Thorne departed from her signature red hair and moved on to a deep blue hue with black undertones.
The "Shake It Up" star documented her hair color journey Wednesday night on Snapchat, as older sister Dani Thorne dyed the "Perfect High" actress's locks. Thorne later paired the new 'do with tight red leather pants, a transparent black lace bustier top and a black leather jacket.
See the revealing outfit (below) and continue reading.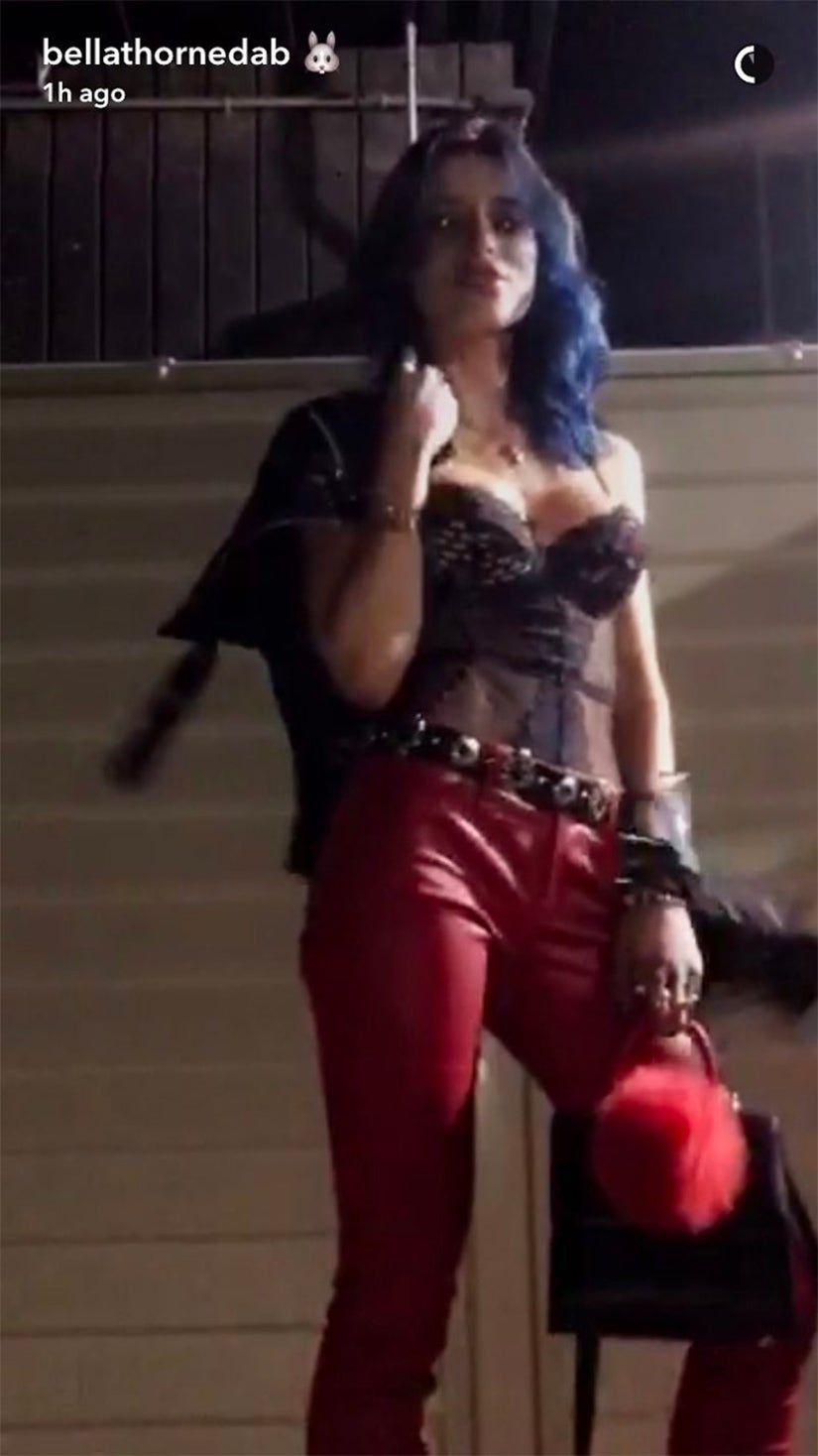 Snapchat
Thorne was apparently so moved by her new look that she posted an inspired video on Twitter that could be straight out of a shampoo commercial. See the video (below) and the gallery (above) for more of Thorne's hottest looks.