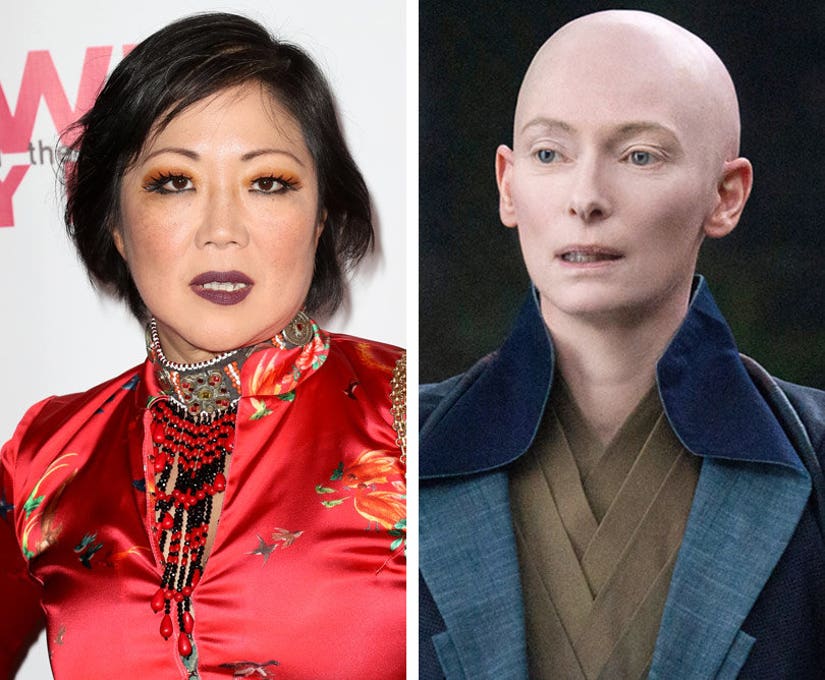 Getty/Marvel
In case you missed it, Swinton released an e-mail exchange between the comedian and herself to TooFab after taking offense to how Cho characterized their conversation. In the messages, Cho attempted to give Swinton some insight into the backlash over Tilda's casting as the Ancient One in the Marvel film.
"That's what happens when white people get mad," Cho said, mocking Swinton for leaking the email exchanges to media outlets. The comedian added that the two haven't spoken since.
"I don't have any sort of issues with her," Cho added. "I think her casting in Doctor Strange was not the best. I think she's a great actress, I think that this particular role should have been played by an Asian American or an Asian. An Asian role should be played by an Asian actor."
When asked how she felt about Matt Damon starring in fantasy film "The Great Wall," she dropped some more brutal honesty.
"It's bulls--t. It's not anything that makes any sense," she responded.
"Movies that are based on anime, like 'Ghost In the Shell,' starring Scarlett Johansson? She's not ... It doesn't make any sense. I just can't understand why Hollywood doesn't really embrace these ideas, these Asian actors playing Asian roles. It's such a backwards thing."
"Its' certainly better ... [but] there's no Asian people," she said. "I don't know why that is or when it's going to change."
Waiting for your permission to load Soundcloud audio.