Major changes are ahead when "The Walking Dead" returns for second half of Season 7 next month with the survivors gearing up for an "all-out war" with the new big bad, Negan.
While the front half of the season was bit of a slow build as the characters all found themselves on solo adventures, Rick Grimes, Daryl Dixon, Maggie and more are finally together again and ready for action.
AMC just released three new photos and a synopsis teasing the serious drama ahead as the group prepares to take down Jeffrey Dean Morgan's villain and his army of Saviors. According to the network, fans can expect "treachery" among the survivors and to see the group "tested in ways we've never seen before."
Read the full synopsis after the photos below. "The Walking Dead" returns Sunday, February 12 on AMC.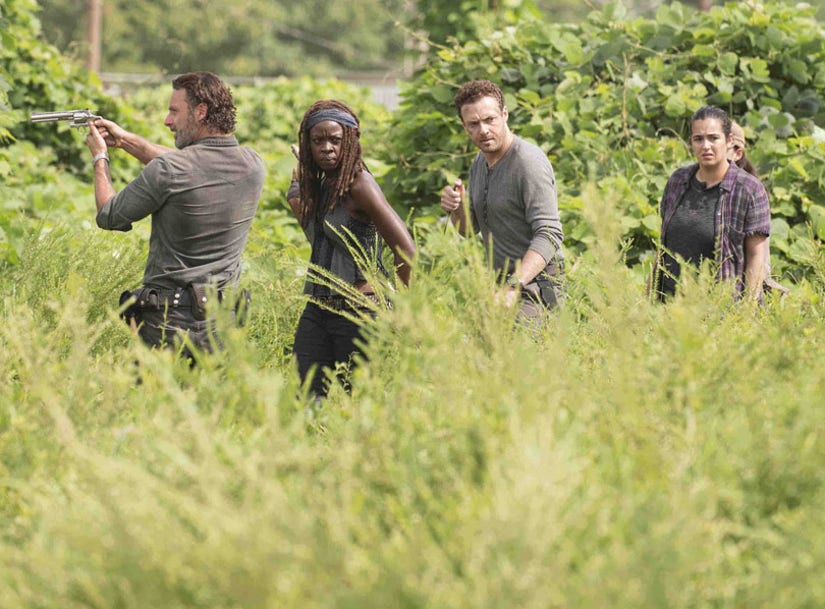 Gene Page/AMC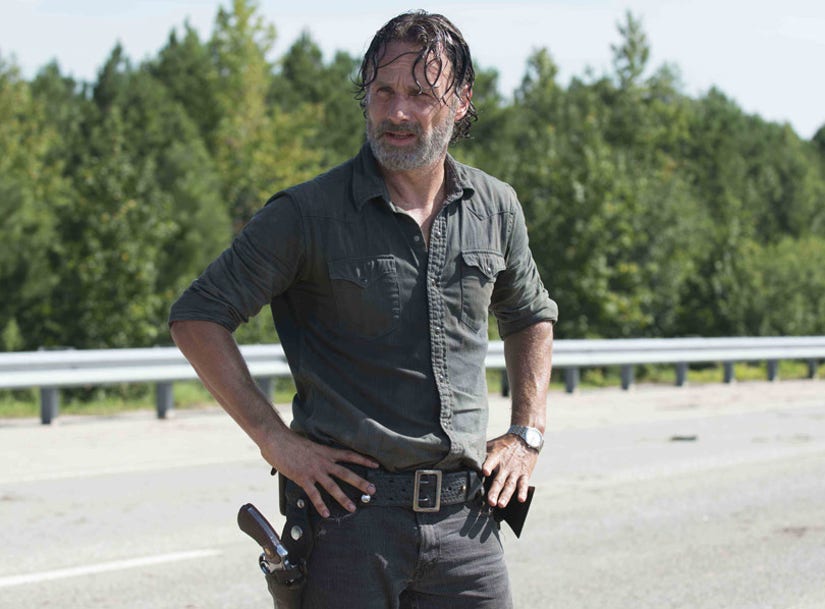 Gene Page/AMC
The first half of Season 7 saw Rick (Andrew Lincoln) and the group broken by Negan (Jeffrey Dean Morgan), forced to fall under his will and brutally convinced to live under his rules. The second half of the season will focus on preparing for war and gathering the supplies and numbers to take Negan down once and for all.
Rick's group will find out yet again that the world isn't what they thought it was. It's much bigger than anything they've seen so far. While they have a singular purpose - to defeat Negan - it won't come easy. More importantly, victory will require more than Alexandria. They need the numbers of the Kingdom and the Hilltop, but, similar to how Rick felt, Ezekiel (Khary Payton) and Gregory (Xander Berkeley)do not want bloodshed. To convince them otherwise will take more than speeches. The lengths Rick and the group will have to go to in order to find weapons, food and new fighters is nothing short of remarkable.
We'll meet new survivors in incredible places. We'll see Rick and the group tested in ways we've never seen before. We'll see treachery from people we trust. Rick is confident as he will see his group and many others band together with the common goal of taking down Negan. But no amount of planning will prepare the group for all-out war with Negan and his army.