Amber Rose revealed in a candid new interview why she's just not that into guys who like other guys.
During a Jan. 4 "Loveline" podcast that just started to go viral Monday, host Dr. Chris Donaghue asked Rose, "Would you ever date a bisexual man?"
"No," she immediately answered.
"I think it's amazing when a guy is bisexual and he's comfortable with it, but in my personal life, in my sex life, in who I choose to love," Rose said. "I just think that I would think about it too much. It would bother me in a way. I wouldn't be comfortable with it, and I don't know why."
It's surprising that the founder of the "SlutWalk" wouldn't be more open sexually since she's been extremely vocal in the past about her sexual fluidity.
She once told Complex: "I'm extremely open with my sexuality. I can be in love with a woman. I can be in love with a man … I definitely find beauty in everybody whether they're heavy-set, super skinny, if they're white, black, Indian, Asian, Spanish."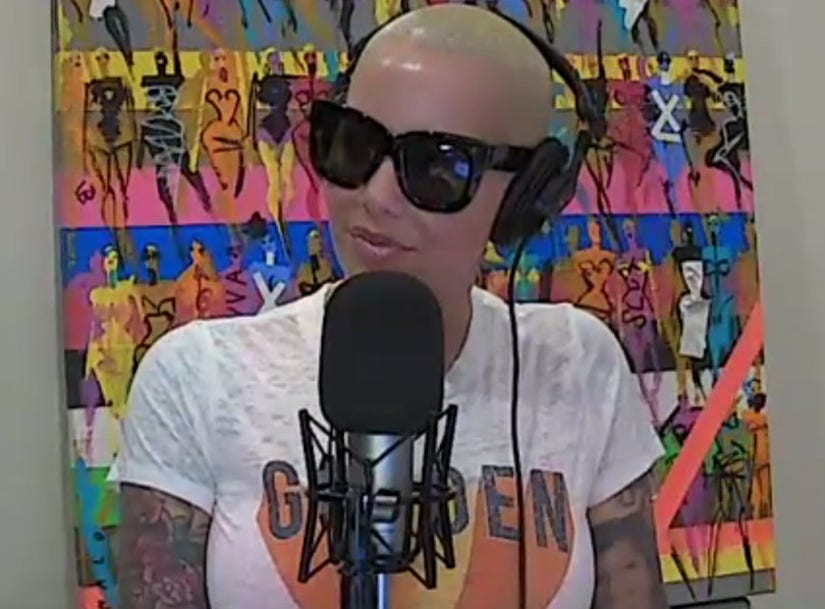 Facebook
But apparently Rose's sexual desires vary depending on her feeling in a relationship.
"Maybe I'm not secure enough to be with a man that likes other men because I would feel like when he's out with his boys, it's just more of a moment," she added.
Rose had last appeared on "Loveline" back in September, where she discussed her first threesome experience.
"I won't do it again," she told Donaghue. "Maybe if it's two guys, but not with another girl."
Interesting. Wouldn't sleeping with two men simultaneously tap into the same insecurity she says she'd feel dating a bisexual man?
Things that make you go, "Hmmm…"