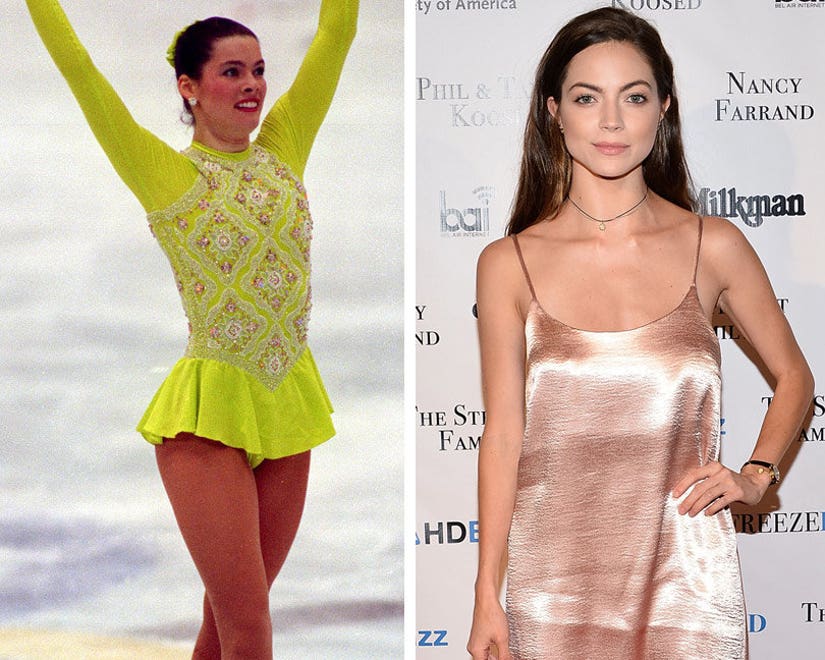 Getty
Meet your new Nancy Kerrigan.
Joining Margot Robbie's Tonya Harding in the biopic "I, Tonya" is 24-year-old actress Caitlin Carver, who will play the troubled figure skater's biggest rival.
Carver started her career as a dancer, appearing in a number of television shows including "Nashville," "Glee," and VH1's "Hit the Floor." She later starred on ABC's short-lived "Blood and Oil."
"I, Tonya," which follows Tonya Harding's life, will focus on the incredibly publicized rivalry between the two figure skaters, culminating in the "whack heard 'round the world."
Noted as one of the most shocking sports scandals of all time, a hit man clubbed Kerrigan's kneecap ahead of the Lillehammer Winter Olympics. Kerrigan was only slightly injured but unable to complete at the national championship. She recovered soon after and competed in the 1994 Winter Olympics, where she ended up taking the Silver medal. Harding placed eighth.
Harding later plead guilty to conspiring to hinder prosecution of Kerrigan's attacker and was slapped with three years probation, 500 hours of community service and a $160,000 fine. She received no jail time.
Other "I, Tonya" cast members include Sebastian Stan, Allison Janney, Julianne Nicholson and Paul Hauser. The film, which began shooting in January, is set to release in 2018.