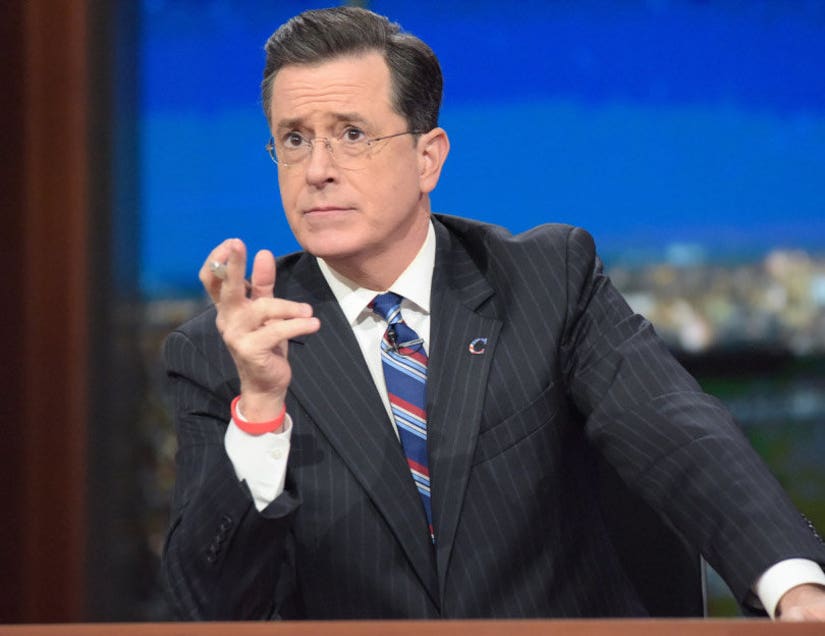 Getty
Stephen Colbert will host the 69th Primetime Emmy Awards, set to air September 17 on CBS.
CBS also airs "The Late Show with Stephen Colbert."
"This will be the largest audience to witness an Emmys, period," Colbert said in a statement, poking fun at Donald Trump's inauguration crowd statements. "Both in person and around the globe."
In addition to "The Late Show" and "The Colbert Report," Stephen has previously hosted The 39th Annual Kennedy Center Honors on CBS and "Stephen Colbert's Live Election Night Democracy Series Finale: Who's Going To Clean Up This S--t?" on Showtime.
Colbert will be following in the footsteps of Jimmy Kimmel, Andy Samberg and Seth Meyers.
Nominations will be announced Thursday, July 13th.