Another day, another Kellyanne Conway statement that sets Twitter ablaze.
Fresh her "alternative facts" remark on NBC's "Meet the Press," President Trump's Counsel managed to insult a large percentage of her boss's base during a new interview with Hollywood Reporter in which she responded to criticism of her inauguration outfit by saying, "sorry to offend the black-stretch-pants women of America with a little color."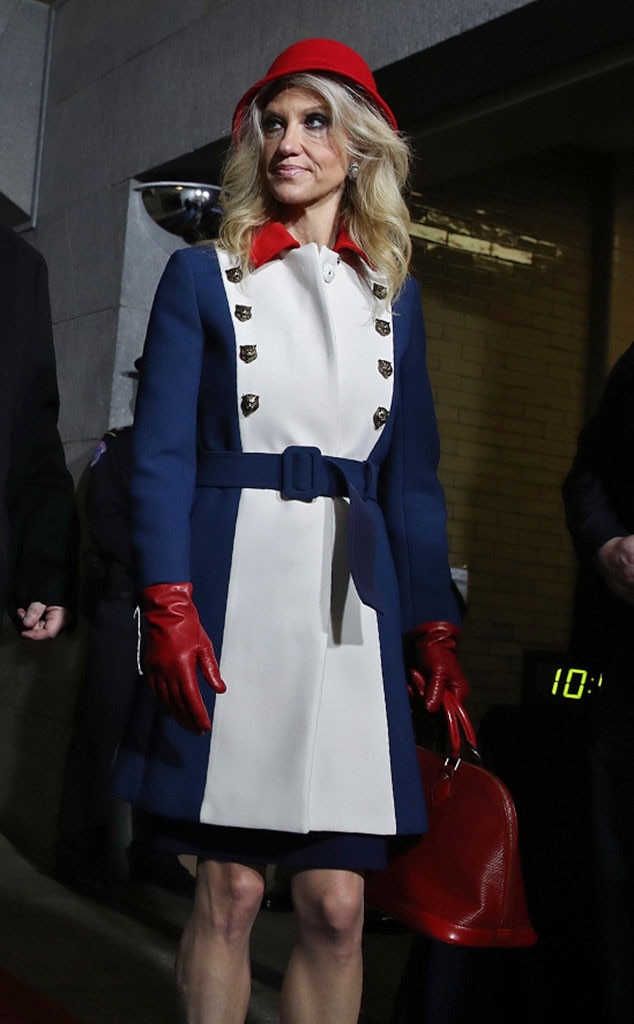 View GalleryGettyThe Good, Bad and Funny Reactions to Trump's Inauguration
Conway wore a $3,600 Gucci coat to the 45th Presidential Inauguration, which caused a stir of hilarious comments and memes on social media. Conway, who also mentioned that Twitter is a "public cesspool" probably won't be happy to see the new tweets the from proud, stretchy pant wearing women of America.
See a sampling of some of the reactions:
shows up at the inauguration looking like Paddington Bear then criticizes women in yoga pants? #PettyanneConway https://t.co/mHGFRvjEDL

— melissa simeon (@meliss_a) January 26, 2017
I am a very proud black-stretch-pants wearing American woman, thank you very much.https://t.co/K9rdhbGEe3

— Jennifer Post (@JennMPost) January 26, 2017
She would've looked better in black stretch pants TBH. (Also, we're sick of you, too, America's Tire Fire.) https://t.co/ynRlXwIHCz

— Nina (@NinaBambina) January 26, 2017
PROUD BLACK-STRETCH-PANTS WOMAN OF AMERICA

— Amy Kaufman (@AmyKinLA) January 26, 2017
If you don't come home and immediately change into black stretch pants, are you even a real American woman?

— Dana Rose Falcone (@DanaRoseFalcone) January 26, 2017
@KellyannePolls "Black-stretch-pants" women of America, huh? You know what else needs to be stretched? Your face. Get a facelift, hag.

— Patty Donnelly Adams (@PDonnellyAdams) January 26, 2017
Conway might not think Twitter users are a cesspool, we think they're pretty hilarious.