Mischa Barton returned to social media for the first time since being hospitalized last Thursday for mental evaluation.
The former "The O.C." star shared a photo to her Instagram account Sunday, potentially a signal of her current mental state. The image of a small Buddha statue in a lotus position was accompanied by a geo-tag indicating she was in the Verdugo Mountains, located just south of L.A. County.
Barton claimed she was drugged while celebrating her 31st birthday Wednesday night, resulting in some erratic behavior in which she was caught on tape hanging over her fence and rambling about her mom being a witch. Her neighbors witnessed the episode at her West Hollywood apartment Thursday afternoon.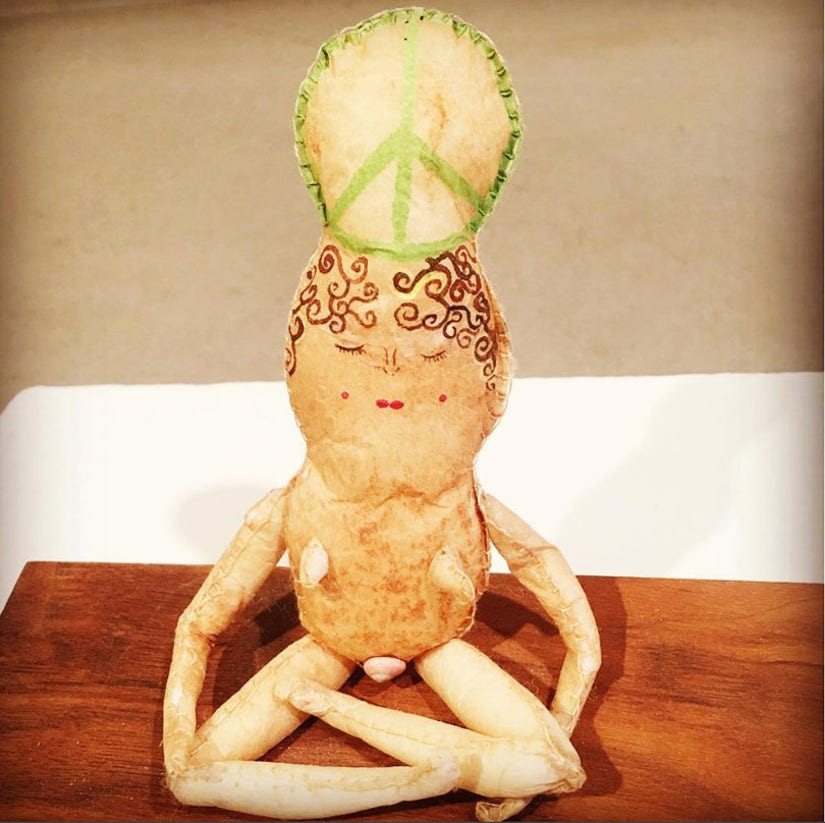 Instagram
This isn't the first time the actress' mental state has been in question; she was hospitalized back in 2009 for displaying similar behavior.
No confirmation from Cedars-Sinai as to whether Barton had traces of the date-rape drug, GHB, in her system.