What do hairless Zamboni drivers and Beyoncé have to do with Dakota Johnson?
Absolutely nothing, but those are some of the wacky words the "Fifty Shades Darker" star threw out while playing "Mad Libs" with Jimmy Fallon on Tuesday night's "Tonight Show."
The duo made the story come to life in a Christian Grey office setup, where Jimmy played a steamy Christian and Dakota played...well, a version of herself.
It's a straight-up giggle fest.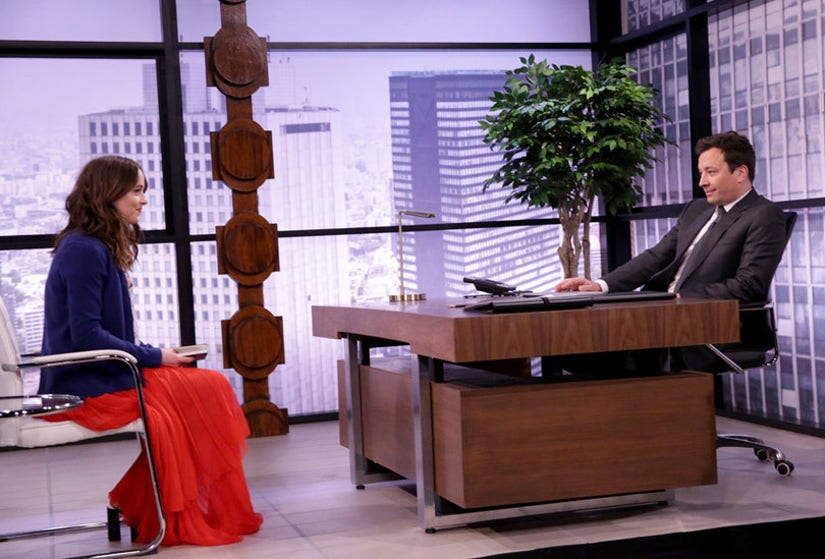 NBC