Nothing like slowing down Press Secretary Sean Spicer's press conference to half speed for -- well -- pure comedy.
"Every morning at The White House, they have a press briefing, and those have not been going well so far," Jimmy Kimmel said on Monday's "Jimmy Kimmel Live." "But to loosen things up for everybody, including Sean, I present this special Supreme Court nominee edition of 'Drunk Sean Spicer.'"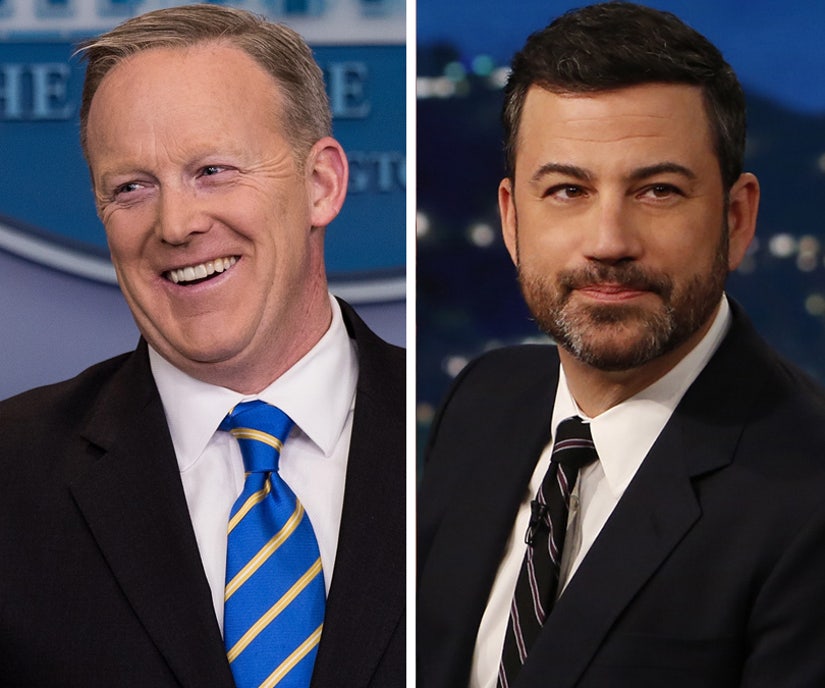 Getty
Spicer faced the press over the weekend, saying that President Donald Trump believes judges should not base their decisions solely on the law...and then mumbled something about screwing up.
This might just be the most mocked cabinet of all time on late night TV.