Lady Gaga sang, flew and flipped her way to critical acclaim during her Super Bowl performance on Sunday, but for some, she still flopped.
Viewers – or perhaps more appropriately, haters – have found a variety of reasons to bash the Pepsi Halftime Show, during which the sequined Mother Monster dropped from the roof of the NRG Stadium in Houston, Texas, to sing a medley of her greatest hits while flawlessly transitioning from one extravagant set piece to another.
Here's what went wrong in the eyes of some Americans:
1. No Trump Bashing!? BOOO!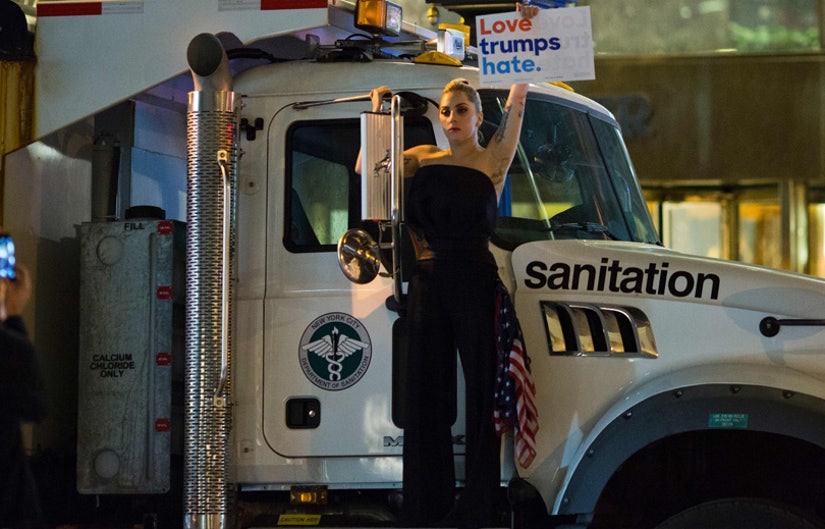 Getty
While NFL nation was fearing the pop star making some kind of political statement, others were anticipating it and took to Twitter to vent their frustration when Gaga did not take a stand against President Trump, who she has previously expressed resentment for.
Lady Gaga - Missed your opportunity to make a real statement. I was waiting for a MESSAGE!

@Powderedfeet
Disappointed in @ladygaga tonight. Where is that give no fucks attitude, where are her politics? Use your attention efficiently. #SuperBowl

@alambharp
2. Wake Up, People! She's Pushing the Agenda of the 'New World Order'
On the complete opposite end of the political spectrum, InfoWars founder Alex Jones was bashing Gaga's performance before it even began. The conspiracy theorist told his followers to skip the show because she's the spawn of Satan and part of the "New World Order."
"Organizers are deciding to defile America and break our will by having us bow down to this," Jones said in a Facebook video (above). "They say she's going to stand on top of the stadium, ruling over everyone with drones everywhere, surveilling everyone in a big swarm, to just condition them to say, 'I am the Godess of Satan,' ruling over them with the rise of the robots in a ritual of lesser magic."
Uh ... K. Thanks, for the info, Alex. We'll keep our eyes peeled for the rise of the machines under Commander Gaga.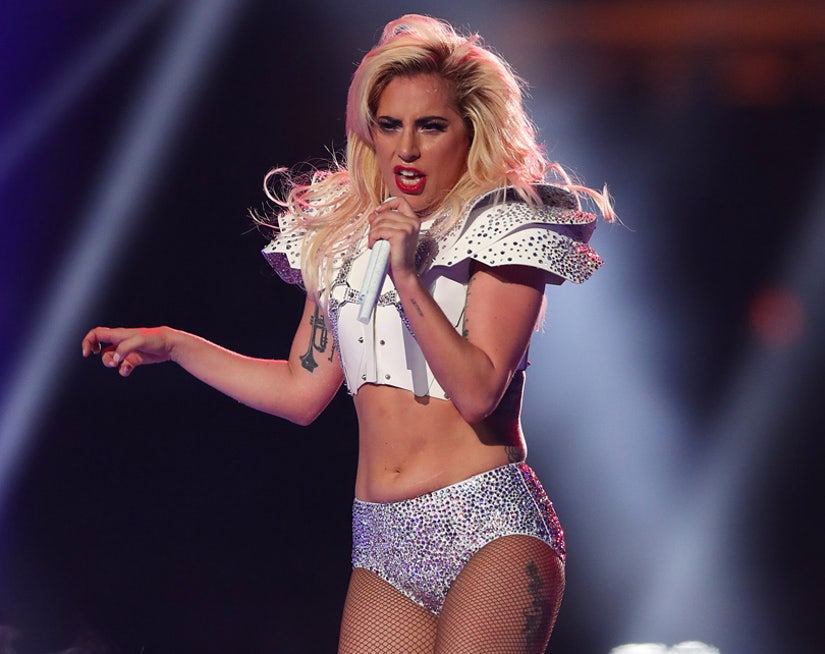 Getty
30-year-old Lady Gaga moved and grooved across the stage with the endurance of a high school track star, but her athleticism didn't distract some viewers from the alleged sore sight of her (gasp!) belly's trace amounts of body fat of some kind.
Admirers, however, were quick to defend the singer, and even applauded her for putting her stomach on display without flexing a six-pack the entire performance.
Lady Gaga might have a belly roll but she's got more bank rolls than all you judgmental buttholes.

@hunnerphillip16
LADY GAGA GOT UP THERE WITH HER REAL BODY WITHOUT A PERFECTLY FLAT STOMACH OR AIRBRUSH I LOVE HER SO MUCH

@emmakateself
Gaga famously wore a meat dress on a red carpet, so her Super Bowl sparkles were tame in comparison, but that didn't stop haters from doing what they do best.