Tom Hiddleston still has a lot of feelings about his relationship with Taylor Swift.
The "Thor" star just opened up about his ex-girlfriend in a big way in the new issue of GQ, where he gushed about their time together, revealed what was really going on the day he was photographed in a "I Heart TS" tank top and stressed how hard it was to have a relationship with her in the public eye.
"Taylor is an amazing woman," he said. "She's generous and kind and lovely, and we had the best time."
When asked flat out whether their relationship was more than just a publicity stunt, he added, "Of course it was real."
But it's that Fourth of July tank top that Hiddleston spent much of the interview talking about. In case you forgot, Tom and Taylor celebrated the holiday together in Rhode Island, with celebrity friends including Blake Lively, Ryan Reynolds, Gigi Hadid, Cara Delevingne, Ruby Rose, Karlie Kloss and more. While splashing in the water, Tom was photographed wearing a women's tank top with the words "I [Heart] TS" emblazoned across the chest.
"The truth is, it was the Fourth of July and a public holiday and we were playing a game and I slipped and hurt my back. And I wanted to protect the graze from the sun and said, 'Does anyone have a T-shirt?' And one of her friends said, 'I've got this,'" he explained. "And we all laughed about it. It was a joke. Among friends."
But he wasn't done talking about the top.
"I have to be so psychologically strong about not letting other people's interpretations about my life affect my life. A relationship exists between two people. We will always know what it was. The narratives that are out there altogether have been extrapolated from pictures that were taken without consent or permission, with no context," he continued. "Nobody had the context for that story. And I'm still trying to work out a way of having a personal life and protecting it, but also without hiding. So the hardest thing is that that was a joke among friends on the Fourth of July."
"I just, I was surprised. I was just surprised that it got so much attention," he went on. "The tank top became an emblem of this thing."
Their relationship eventually fizzled out, and hearing Tom talk about it now, one of the biggest issues was definitely dealing with the public obsession over her dating life.
"A relationship in the limelight… a relationship always takes work. A relationship in the limelight takes work. And it's not just the limelight. It's everything else," he added.
Looking back, he also said he has no regrets about the relationship, despite the media frenzy it caused, "because you have to fight for love. You can't live in fear of what people might say. You know, you have to be true to yourself."
The March issue of GQ hits newsstands February 14.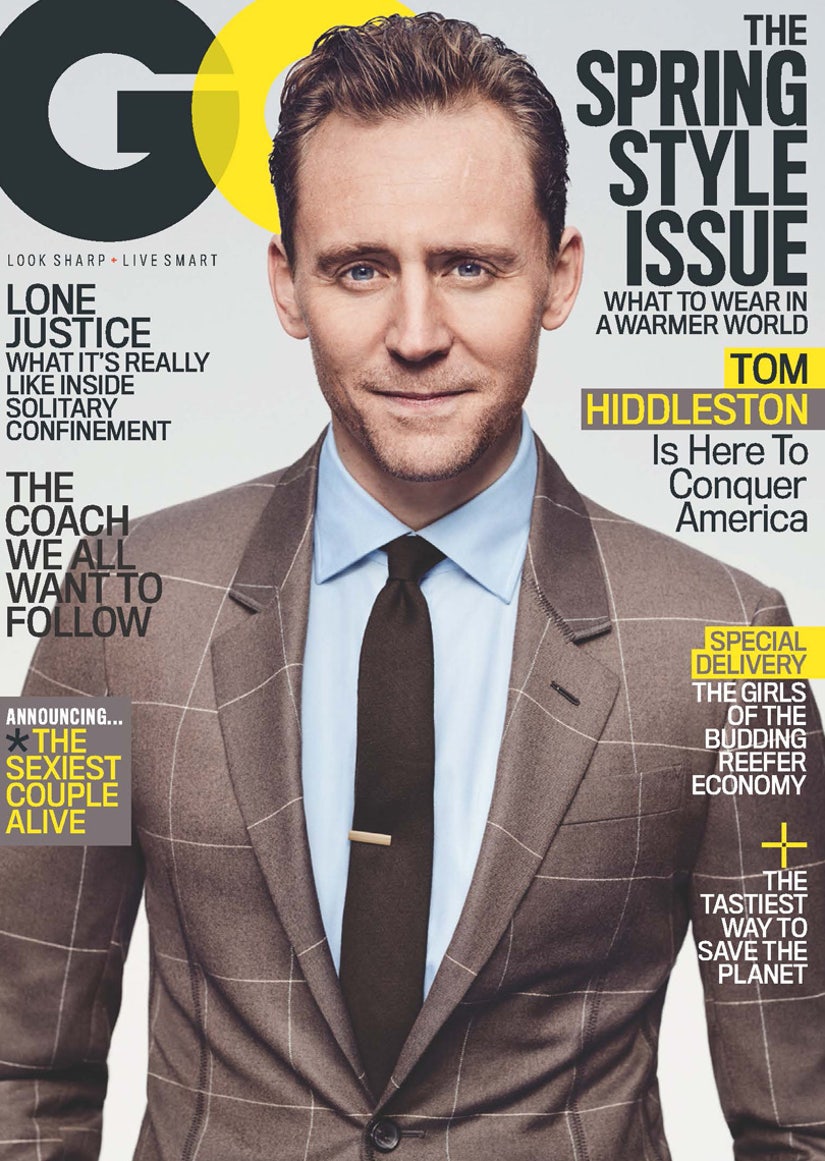 Nathaniel Goldberg