"Every year, the women of New York leave the past behind and look forward for the future. This is known as Fashion Week." -Carrie Bradshaw
New York Fashion Week (NYFW) has always been a mecca of fashion. From couture front-runners to street-style elites, New York City sets a scene often envied by a cusp of onlookers from all over the world. New York fantasized fashion in ways that were attainable, yet a distant dream to the fashion obsessed.
Films like "The Devil Wears Prada" and "The September Issue" glamorized both fashion and New York in a way that was so unfamiliar to people, it brought upon a generation of watchers who made it their mission to be there.
It was once the hottest ticket in town. It was the one place where style-obsessed audiences would flock outside of Bryant Park just to see models, editors and fashion's most elite. But all that seems to be gone.
"This season especially we've seen a mass exodus of designers leaving New York Fashion Week to show in Los Angeles or Paris instead," Harper's Bazaar associate editor Lauren Alexis Fisher told TooFab.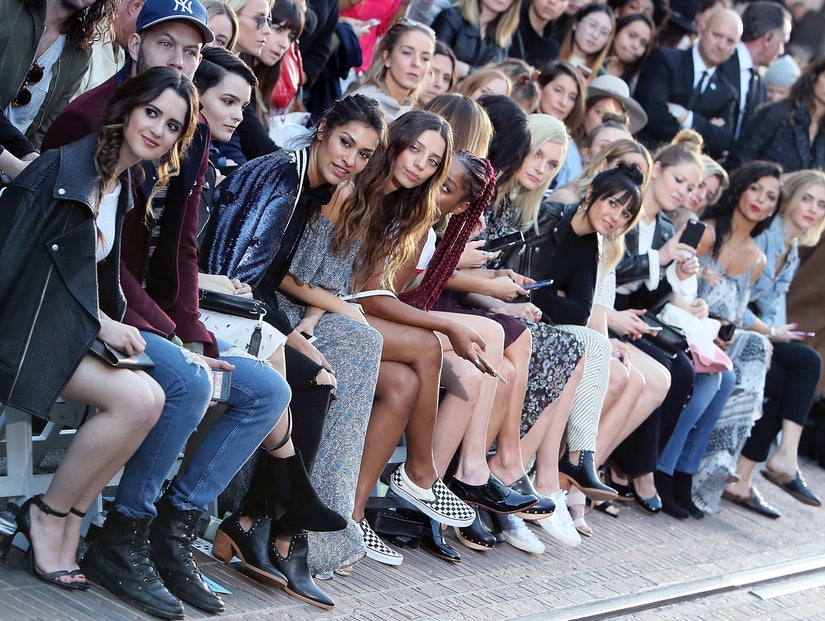 Getty
In recent years, there's been an unspoken decline of New York Fashion Week that's been floating around the fashion industry. It seems that NYFW is less about the top-tier fashion directors and editorial elites, and more about a wannabe ground of bloggers and social media influencers who're the who's-who of today's click-bait world.
What once was an impossible-to-get ticket has slowly become everyone's front row seat thanks to Snapchat, Instagram, Periscope, and similar share-all applications.
Getty
Now, you don't have to be a fashion elite, you just have to follow one.
Now, you don't have to be the chosen intern who's flown from a dingy little office in L.A. to witness a fashion week from the fourth or fifth row, all you have to do is start a blog and you're in the front row.
Did you go viral? You're totally in.
Are you a brand ambassador for something so non-fashion related that most people in fashion don't care about? Don't worry, you'll have a second row seat.
Front rows filled with the likes of Anna Wintour and Grace Coddington are now occupied by local fashion bloggers and the it-girls of the social media scene.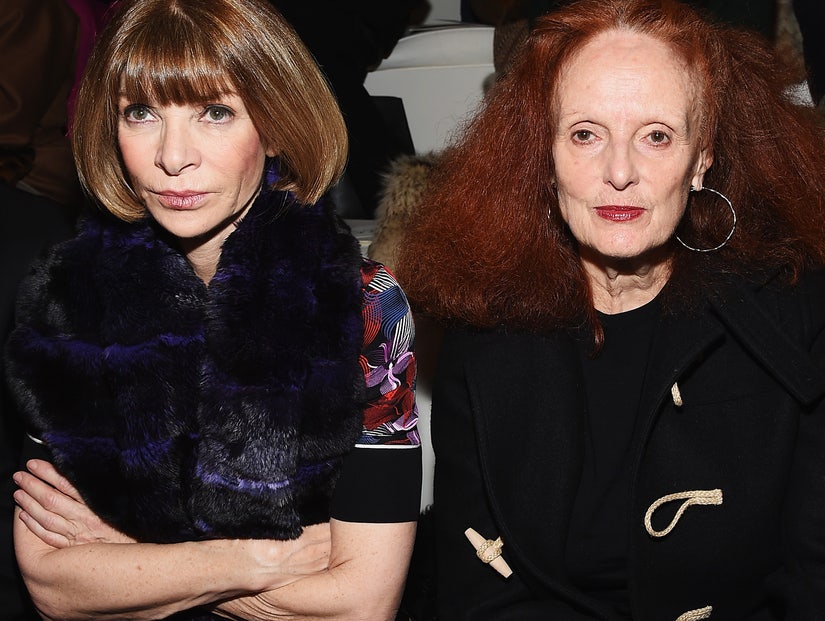 Getty
A Brief History of New York Fashion Week:
New York Fashion Week originated in 1943, first known as "Press Week" and later "Press Week of New York." It became an immense success all over the world, gathering attention from big name magazines like Vogue and Harper's Bazaar, which at the time, only featured Parisian designs and designers.
The most notable memory of New York Fashion Week was when it was showcased in Bryant Park. A myriad of giant white tents held runway shows from New York's most notable designers. Fashion week was staged in "Sex and the City," featured in "The Hills" and glamorized in television and media everywhere.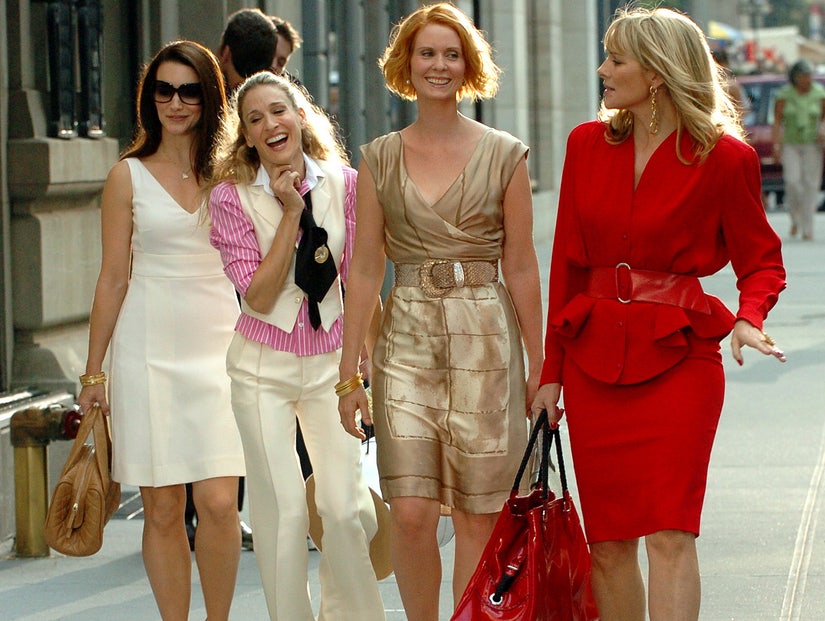 Getty
You don't need a ticket to Fashion Week anymore. From behind-the-scenes exclusives to front-row views of the entire production, social media has made sharing NYFW with people the simplest possible thing. With the ample usage of Snapchat, amateur videographers are sharing detailed videos of some of the biggest NYFW shows. From shoes to neck jewels, you can watch shows from your sofa without even having to try.
"I think we've already started to see a major shift in where Fashion Week is headed. The industry as a whole is starting to get social media burnout from some shows focusing on social media over actual clothing to the influencer takeover—the original plot of the week has been lost." Fisher told TooFab.
"In the past couple of seasons a lot of designers have already implemented changes like the see-now, buy-now schedule or private press appointments for editors as opposed to big, overdone shows," she said. "I think we'll be seeing many more changes in the coming seasons as designers continue to figure out how to balance the importance of social media along with the importance of selling their clothes."
There's not much of a wonder that comes with Fashion Week these days. What was once something fashion advocates had to wait to see, or even wait to buy, is now instantly visible and wearable.
The audience is not full of people who have fashion influence because they are aware of trends and textures. The influencers we see now are simply labeled "fashion icons" or "fashion innovators" because of who they are. They're donned "important" to fashion, because they wear fashion not because they understand it.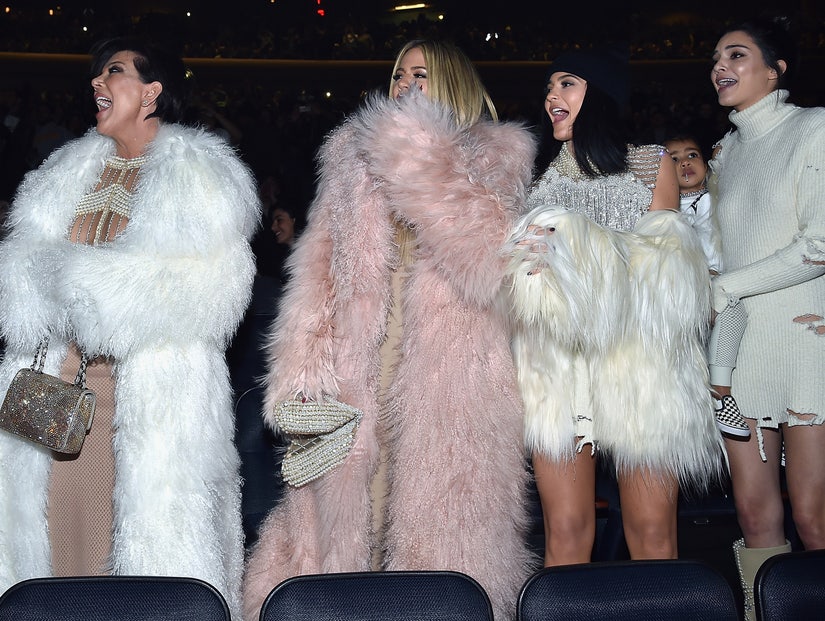 Getty
The question really, though, is not how viewers are adjusting to the change in NYFW. It's safe to say there are very few people who mind that they get an inside scoop to NYFW without having to lift a finger, but we are inclined to question how designers and fashion houses are reacting to a seemingly less-important NYFW.
An example of this new phenomenon took place in Los Angeles in early February.
Designer Rebecca Minkoff showed her Spring 2017 collection outdoors in the middle of The Grove shopping center. Instead of using all models in her show, she recruited social media's biggest influencers and names to walk the runway. This was one of the first notable NYFW designers to show their collection in Los Angeles, and additionally, amply used social media influence to reach more than just a tent full of guests.
Getty
"Influencers have such strong and dedicated followings," Minkoff told Forbes. "In this new, evolved world of social media, they are the new celebrity. What better way to get the customer excited than to have their favorite influencer walk the runway?"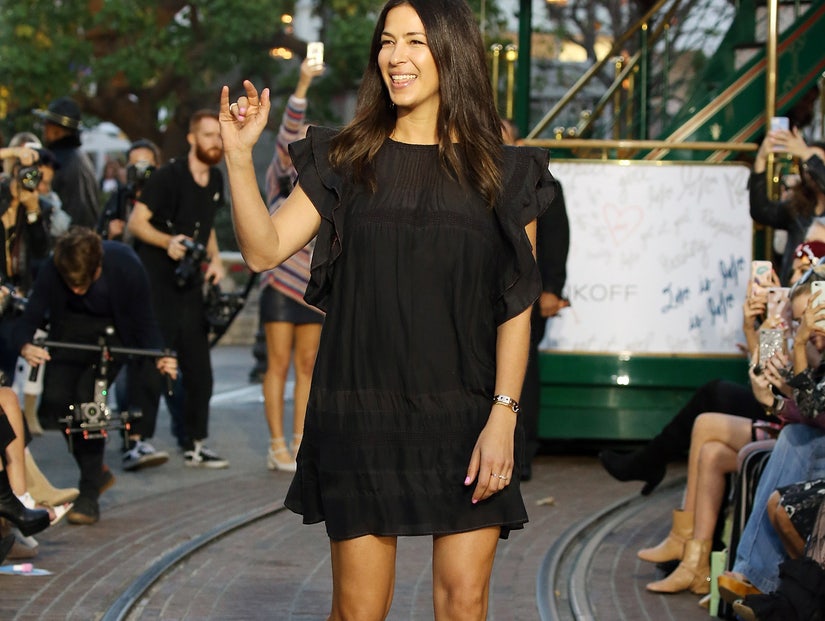 Getty
And the numbers back that statement.
It was reported that the show and its presence on social media reached a total audience of 11.4 million, it led to over 100,000 ready-to-shop emails, and increased traffic on partner site rewardStyle (which owns LIKEtoKNOW.it – a platform that instantly emails customers a link to shop items that they have "liked" on social media) to RebeccaMinkoff.com to 179 percent.
For fashion houses like Minkoff who rely on social media to amplify sales and product views, having such dominating influencers is ideal. The clothes are wearable in one's day-to-day rather than for a red carpet, appealing to the more casual, generation-now audience.
The question here is not whether or not social media helps sales for a brand like Rebecca Minkoff, because it does. The question here is how couture labels are adjusting to a social shift. Does it work for them, too? At one time, it seemed like you had to be someone, anyone, to wear such stylish pieces off the runway, but with the influence of social media, one could see, order, and wear a $4,000 Ralph Lauren cardigan to brunch just because they wanted to.
We saw this happen again with Tommy Hilfiger as he brought his runway show to Los Angeles on Wednesday, closing down a very crowded Venice Beach Boardwalk to show his Spring collection, headlined and co-designed by Gigi Hadid. Hilfiger, a notable NYFW name that has been showing for years, took the big outside-of-NY leap much like Minkoff.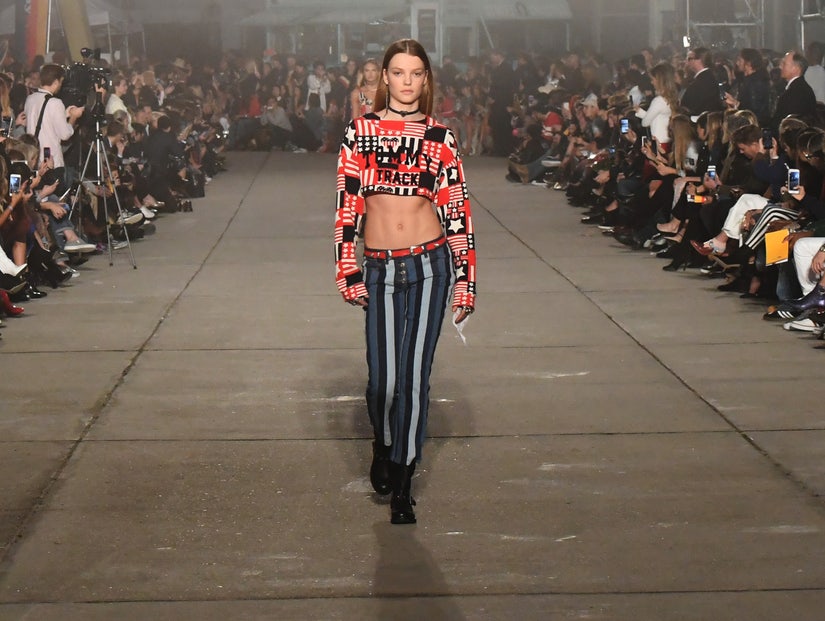 Getty
When asked if getting clothes on influencers is more important than setting trends, Fisher said, "Every designer has a different focus when it comes to their brand so I think it really depends on what the focus of the brand is."
Fashion is now more visible, and therefore, more accessible.
Ask some of the most in-demand fashion bloggers how they feel about the current state of NYFW and you're guaranteed to hear zero complains. Bloggers are the now. They run social media, they have followings that are hard to understand for anyone, and their influence speaks for itself.
TooFab spoke to Kelsey White, top-tier fashion blogger of the moment, on what she thinks about the current state of NYFW.
Kelsey has close to 100,000 Instagram followers and is listed as "one of the top fashion bloggers in Los Angeles." She has worked in collaboration with some of the most well-known fashion and beauty labels in the world, and her presence in fashion is immensely crucial to her brand.
When asked if she agrees that NYFW is changing, she said, "NYFW is being flipped upside down, thanks to social media. Call it good or bad - it's happening full throttle."
Waiting for your permission to load the Instagram Media.
Waiting for your permission to load the Instagram Media.
"Designers are prioritizing bloggers/social media influencers rather than editors and high-end fashion clientele because it gives a brand immediate exposure and clout. Instagram followers trust an influencer's opinion," she added. "They look to them for the most buzz-worthy events and trends in the fashion industry. Think of them as full-time fashion reporters - snapping, and posting 24/7."
Kelsey isn't kidding here. It makes sense that designers reach out to bloggers like herself first over an editorial professional. When Kelsey shares a photo, a million people see it. Instantly.
"The 'see now buy now' runway method is a great solution for sales and reaching a larger audience, but I really think it depends on the brand. For example, Rebecca Minkoff works for this model because it is a relatively affordable contemporary brand, reaching a broader audience. The Tommy Hilfiger x Gigi Hadid show in Venice is another milestone bringing fashion back to L.A. Again, and the price point was attainable. They rented out the Venice board walk and called it 'Tommyland'. While runway show seats were strictly for celebrities, editors and bloggers, they opened Tommyland to the public via general admission tickets - genius."
Waiting for your permission to load the Instagram Media.
"I'm looking forward to see where the fashion industry is going with social media having such a heavy influence. My guess? Tech will take over, and it's just getting started."
To say New York Fashion Week is over is a stretch. Is it changing? Definitely? Is it still just an important as it once was? Debatable.