This year's Grammy Awards was all sorts of bizarre. We broke down the music industry's biggest night into easy to digest categories: best, worst, weirdest, awkward, etc. Consider this a cheat sheet for your Monday morning post-Grammys water cooler chatter.
But before we get to the nitty-gritty, these are TooFab's 7 Unforgettable Red Carpet Moments:
She looked like a mini-golf course (but like, the prettiest golf course we've ever seen).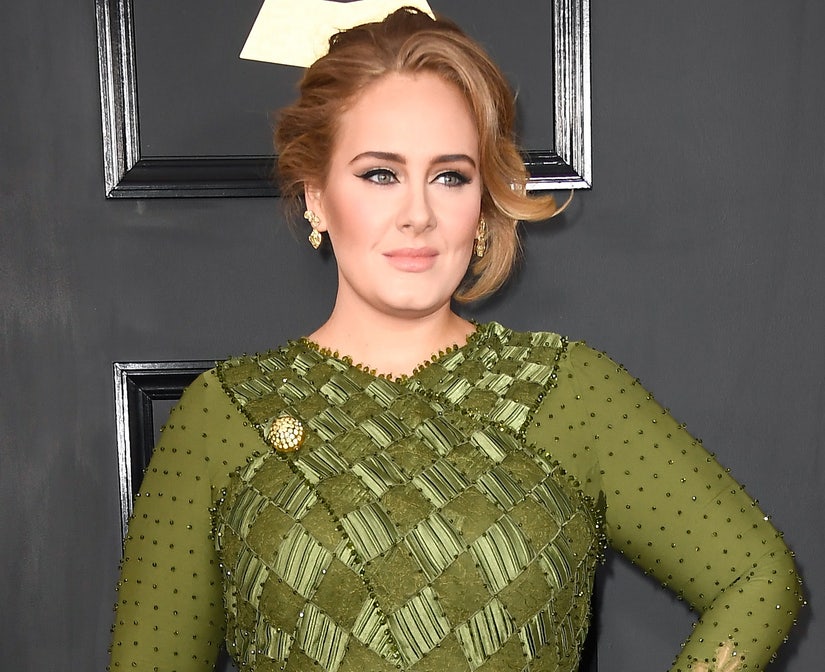 Getty
2. Paris Jackson Giving Us Shades of Kylie J.
Unsolicited advice: Please don't channel the Kardashians even if it was unintentional. You're the daughter of the King of Pop. Enough said.
Is she the next Kylie Jenner? No and we hope not.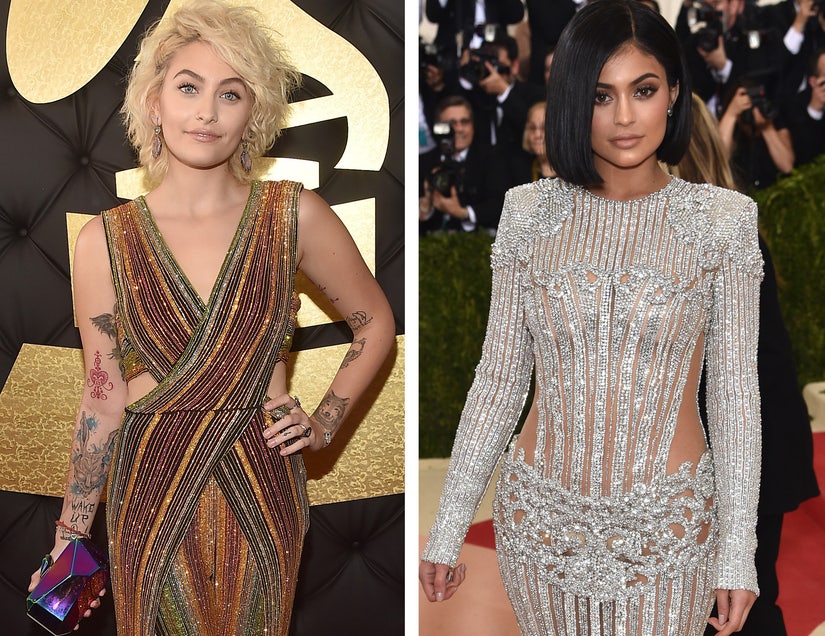 Getty
3. 2 Chainz Is Our Hero for NOT Knowing Something.
LOL, he didn't know Corinne from "The Bachelor" was in his "Zip & a Double Cup" music video.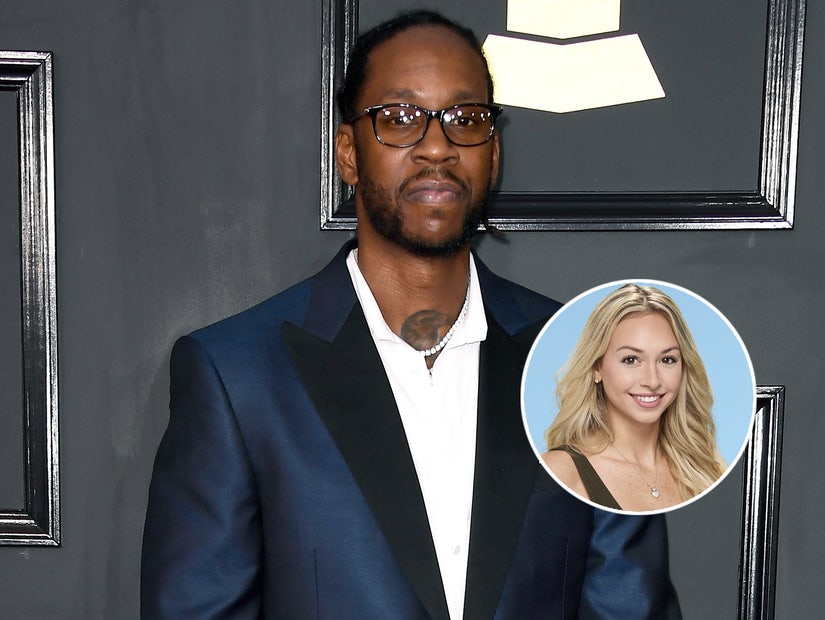 Getty/ABC
4. Katy Perry Returns, Conquers, Shades
She surprisingly threw shade at Britney Spears: "I haven't shaved my head yet." She also referred to herself and her Tom Ford dress as a "martini" (that no one wants to drink).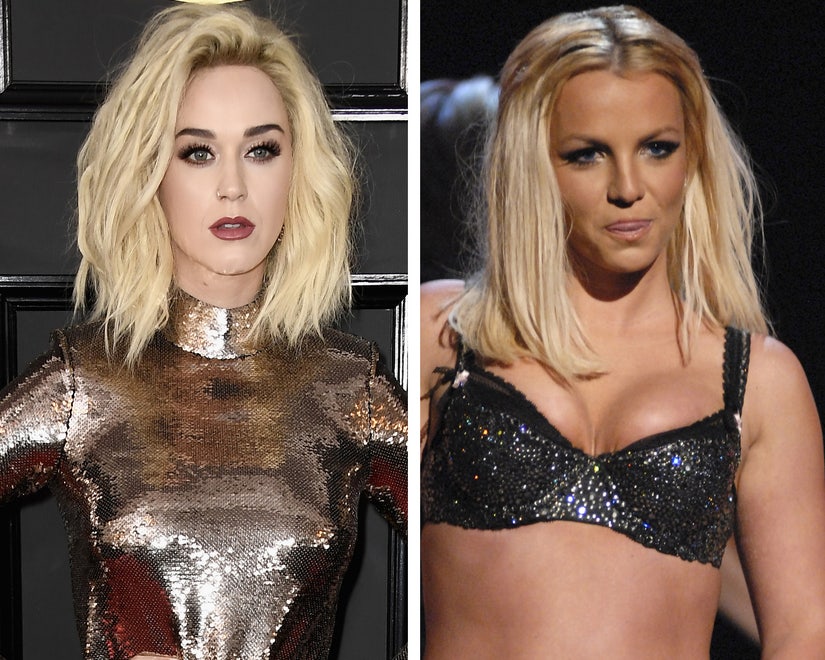 Getty
5. Jennifer Lopez Is a Goddess. The End.
She's a certified smoke show and looked like the bridesmaid who would upstage any bride.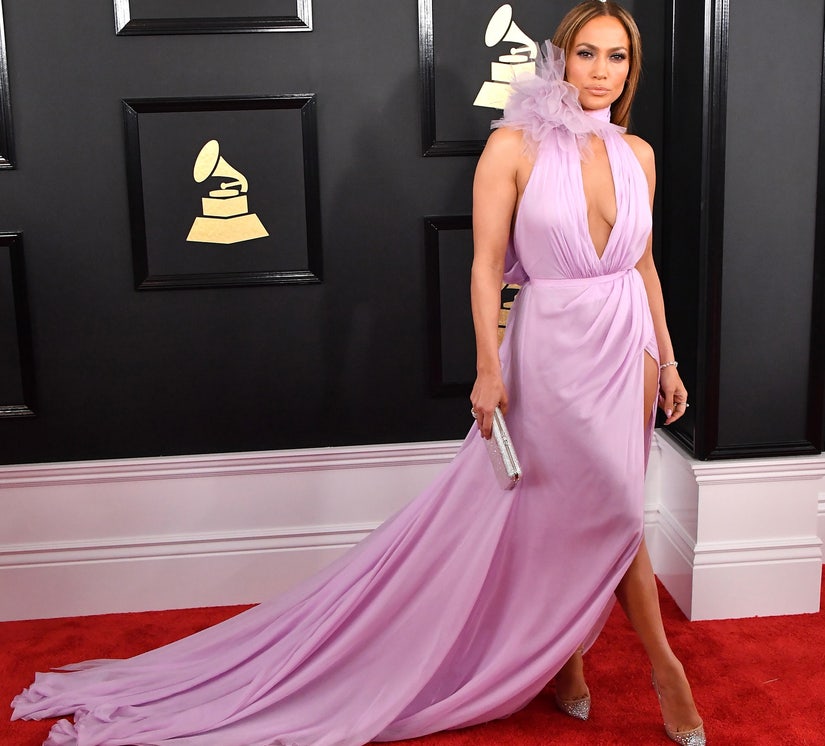 Getty
6. Chrissy Teigen Being... Well, Chrissy Teigen
She showed up with green fingers because she ate Fun Dip with her hands the night before.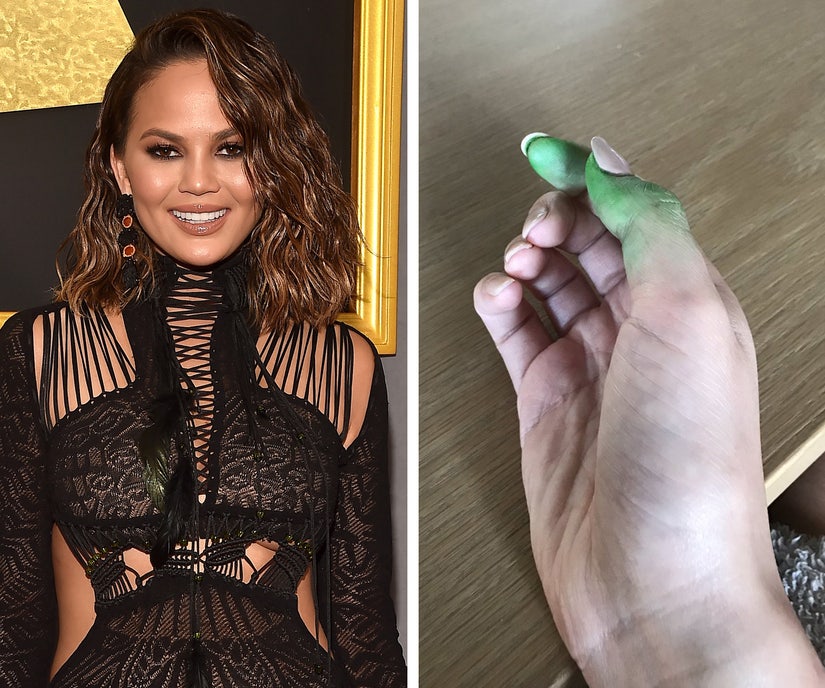 Getty
7. Beyoncé's Otherworldly-ness Is Official
She was literally MIA from the carpet.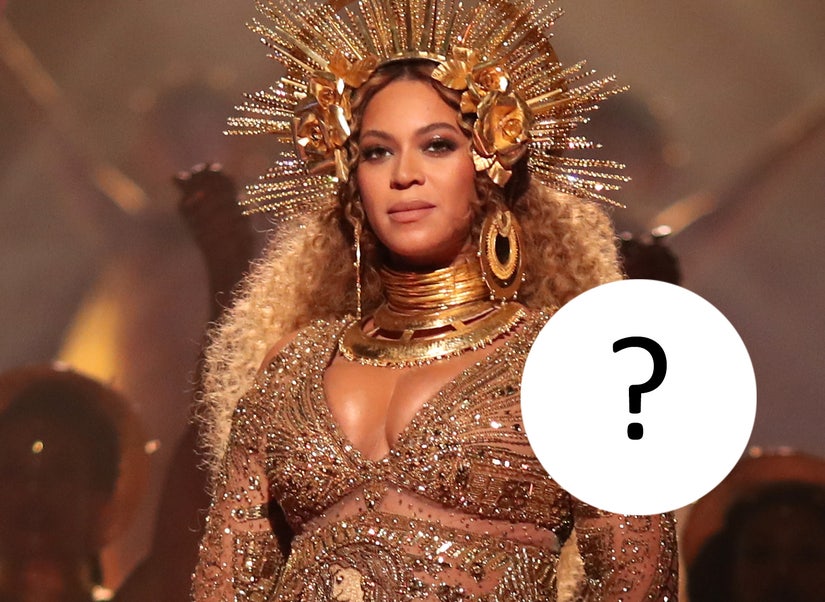 Getty
Now for TooFab's 7 Grammy Superlatives:
Most Handsome (Hottest, Dapper etc. etc.) Male of the Night: Chance the Rapper
Looks like Chance has got zero problems looking dapper as hell. The 23-year-old rapper took home the Grammy for Best New Artist! He started his speech by thanking God for his parents, Chicago and his entire team. "I know people think independence means you do it by yourself, but independence means freedom." He also won for Best Rap Album.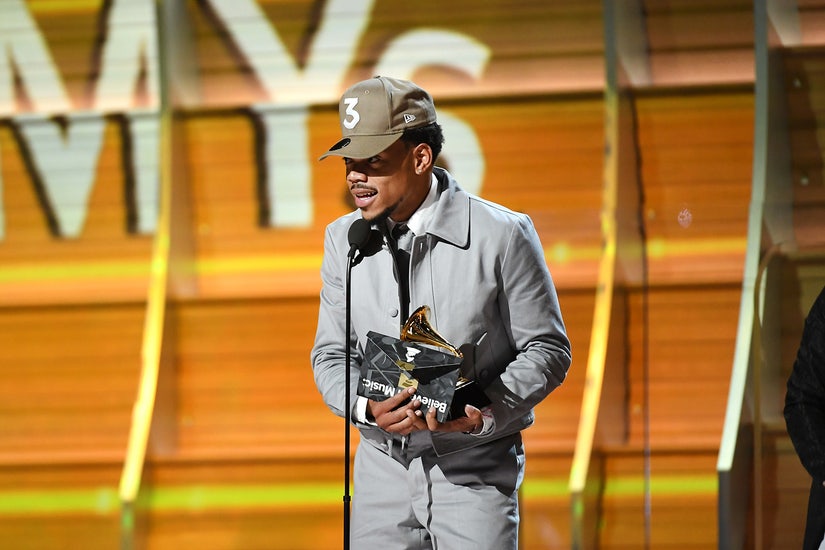 Getty
Best Surprise: James Corden's Impromptu Carpool Karaoke
Let's be real: We would've all been high-key disappointed if we didn't get an epic ode to "Carpool Karaoke" with so much musical talent AND James Corden under one roof. But we did! J.Lo rode shotgun, then the two were joined by Tim McGraw, Faith Hill, Jason Derulo, Keith Urban, John Legend and even Blue Ivy! The gang sang "Sweet Caroline." It was awesome.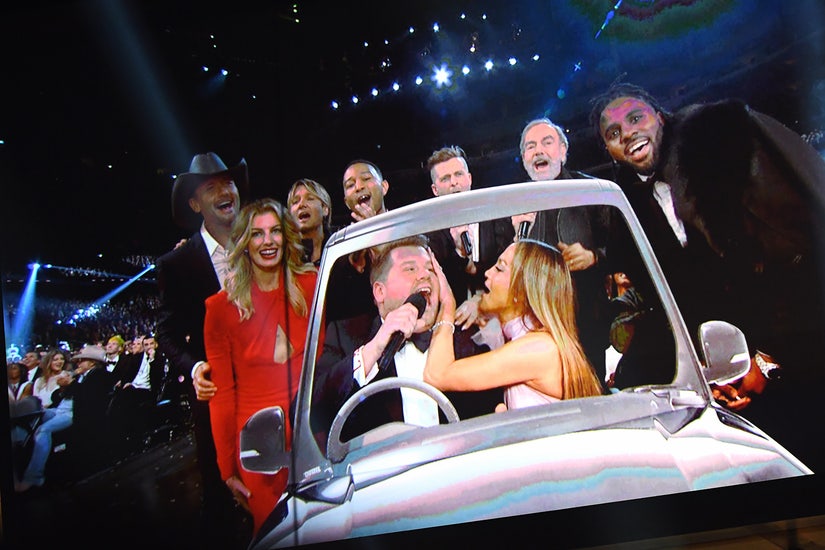 Getty
Most Awkward Moment: John Travolta
Travolta took the stage (wearing sunglasses) to introduce a performance by Keith Urban and Carrie Underwood, a duo he referred to as the greatest "since Sandy and Danny." He made a joke about his "bling," then admitted to not being able to read the teleprompter. It gave us major flashbacks to when he completely botched Idina Menzel's name at the 2014 Oscars. Oy vey.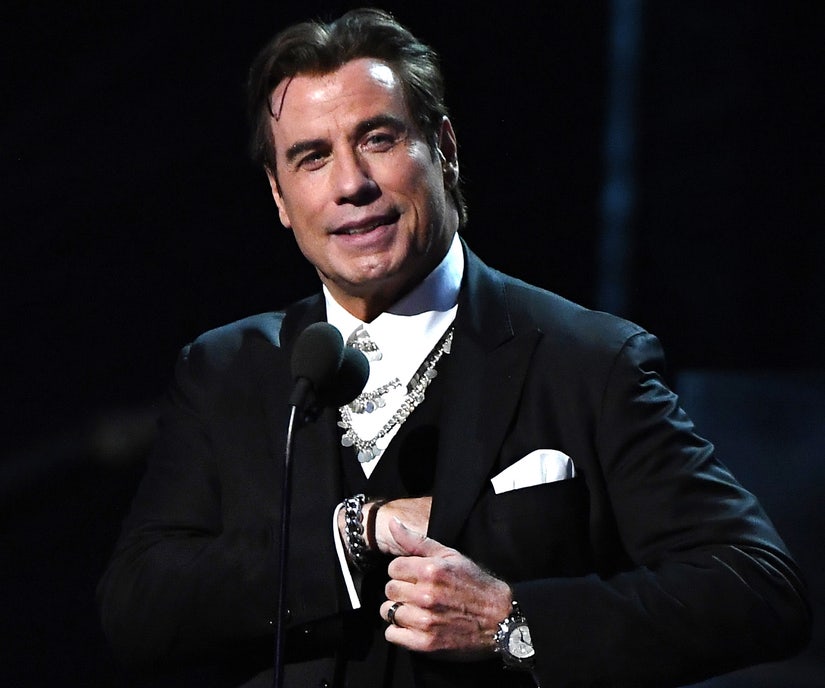 Getty
MILF of the Night: Alicia Keys
Alicia looked like she walked straight out of a 2017 "Austin Powers" reboot (in the absolute best way possible) while belting out "Once" with Maren Morris. The mom of two rocked a low-cut jumpsuit and a wild afro.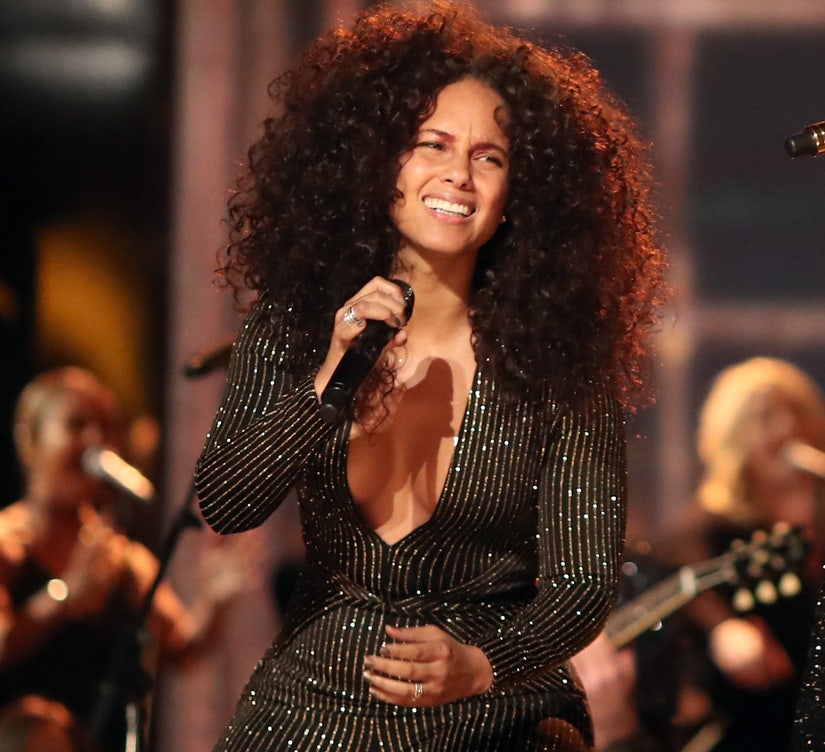 Getty
Most Dramatic Performance: Beyoncé
Duh. She received nine Grammy nominations for her "Lemonade" album. Mom Tina Knowles introduced her expectant daughter, who took the stage with level 10 drama. The ethereal performance was centered around womanhood and motherhood; the queen appropriately wore an ornate crown and a tight gold dress that showed off her budding baby bump perfectly. Bey started off her performance with "Love Drought," then blew us away with "Sand Castles."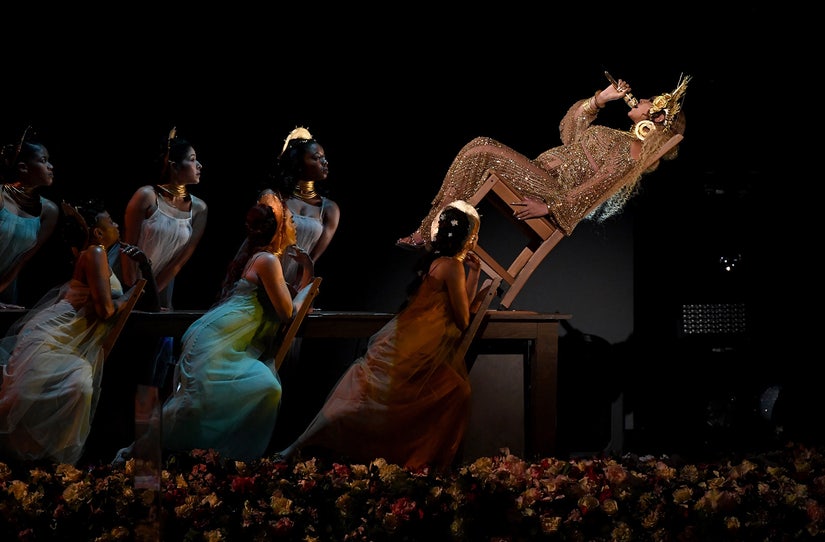 Getty
Most "Meh" Moment: Katy Perry
Katy Perry performed "Chained to the Rhythm" for the first time ever, and it was, well, underwhelming. She wore a white pantsuit and hippie glasses, and the stage looked like one giant acid trip. It was cool, but we expected more, especially since it's been four whole years since she's released an album. Expectation: major comeback. Reality: predictable performance.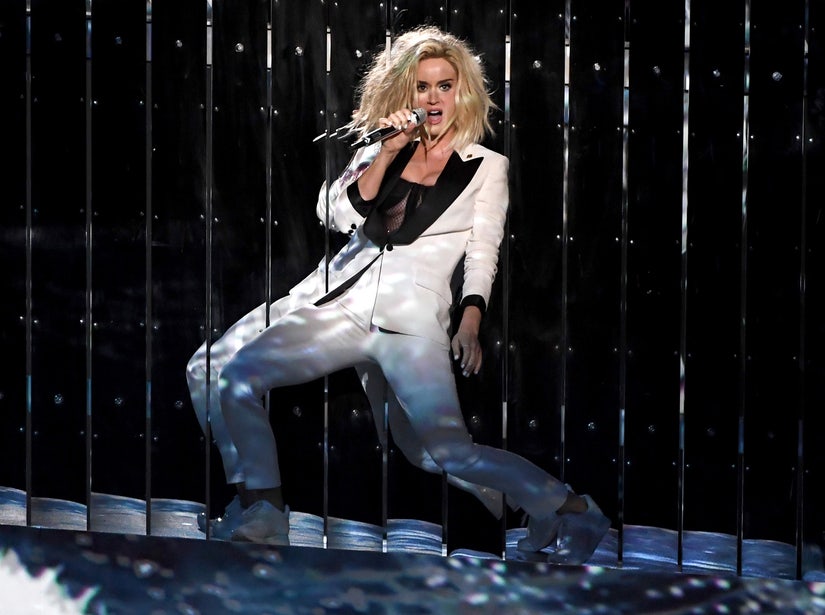 Getty
She stopped early into her George Michael tribute while singing "Fastlove" due to technical issues. She then dropped an F-bomb, telling a confused audience, "I know it's live TV, I'm sorry. I can't do it again like last year. I'm sorry for swearing and sorry for starting again. Can we please start it again? I'm sorry, I can't mess this up for you. I'm sorry." Only Adele can screw up a song and STILL get a standing ovation. It's safe to say Adele is suffering from a case PTGAD (Post Traumatic Grammy Awards Disorder).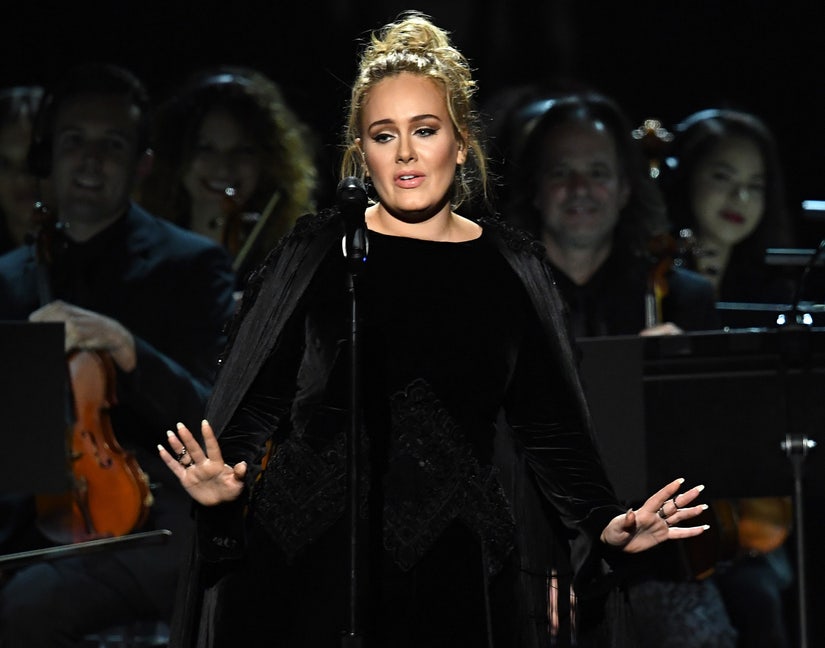 Getty