Joy Villa is a "singer, actress and vegan health coach," according to her website. She's also, apparently, a huge Donald Trump fan. Or is she?
If you've never heard of Joy before, you're not alone. But she's making sure we all remember her after today. She showed up to the 59th annual Grammy Awards red carpet wearing a political billboard disguised as a royal blue mermaid gown. Her "Make America Great Again" getup got us wondering: Aside from being a Trump supporter (or just an attention seeker?), who is Joy Villa?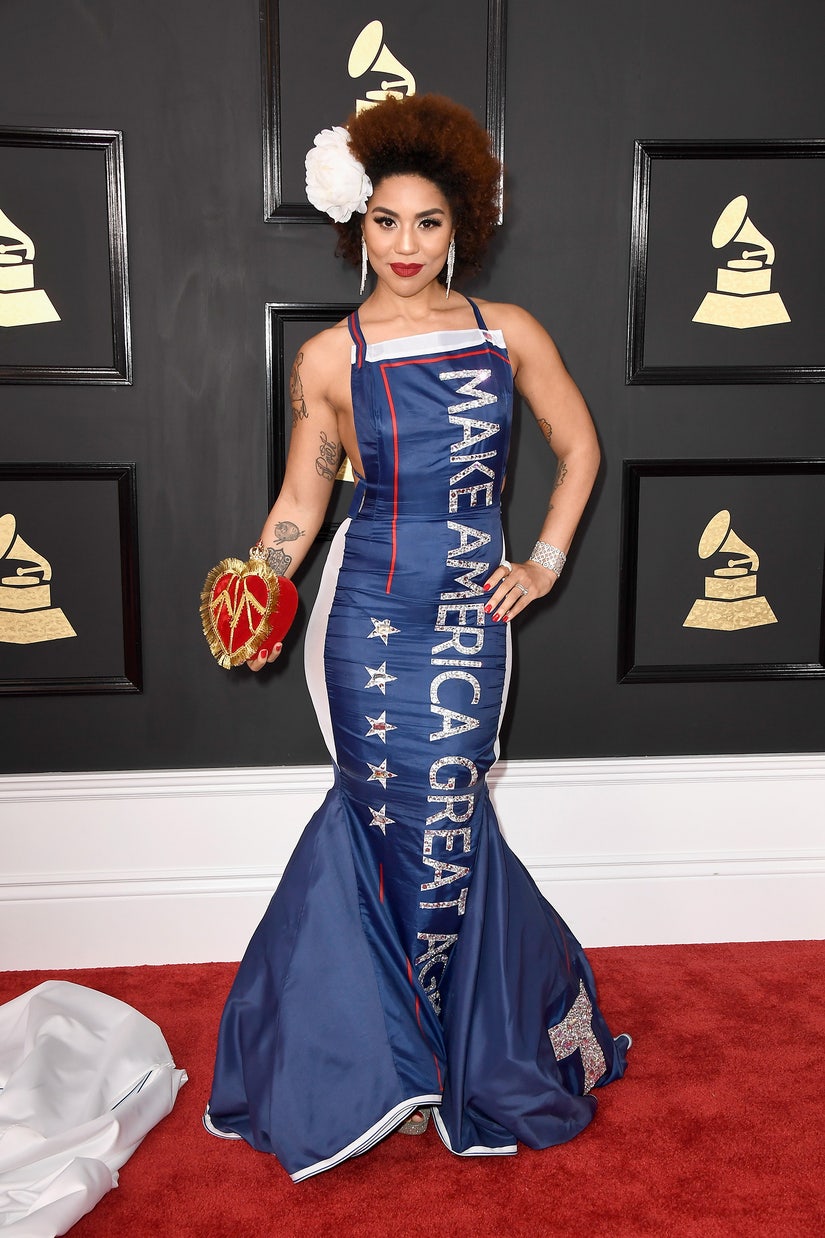 Getty
Joy is a rock-and-roll singer based in New York City. She's been on tour since 2012, making stops in Asia, Europe and the United States. Her biggest hits are "Vagabonds," "I Make the Static," "Get Your Freedom," "Run and Hide" and "Cold Wind."
She's of Italian and African-American roots, and has been in "the biz" since age 5, when she was in her first theater musical.
Joy should also add author to her résumé; she's written "The Fit & Sexy Vegan Nutrition Plan," "Meat, Diary & Eggs: Vegan Replacement Guide" and the e-book "10 Fitness Myths Debunked." She also has her own nutrition and cooking plans available for purchase.
Waiting for your permission to load the Instagram Media.
Joy's also a new wife! She married Danish writer and photographer Thorsten von Overgaard back in December.
Waiting for your permission to load the Instagram Media.
In addition to singing, Joy's also actively part of the "Say No To Drugs" campaign, a project she says is very dear to her heart. She was even an ambassador for the campaign in Germany.
We're still not exactly sure if Joy's 2017 Grammy red carpet look was a political statement or a cry for attention, but it did the latter, so…mission accomplished?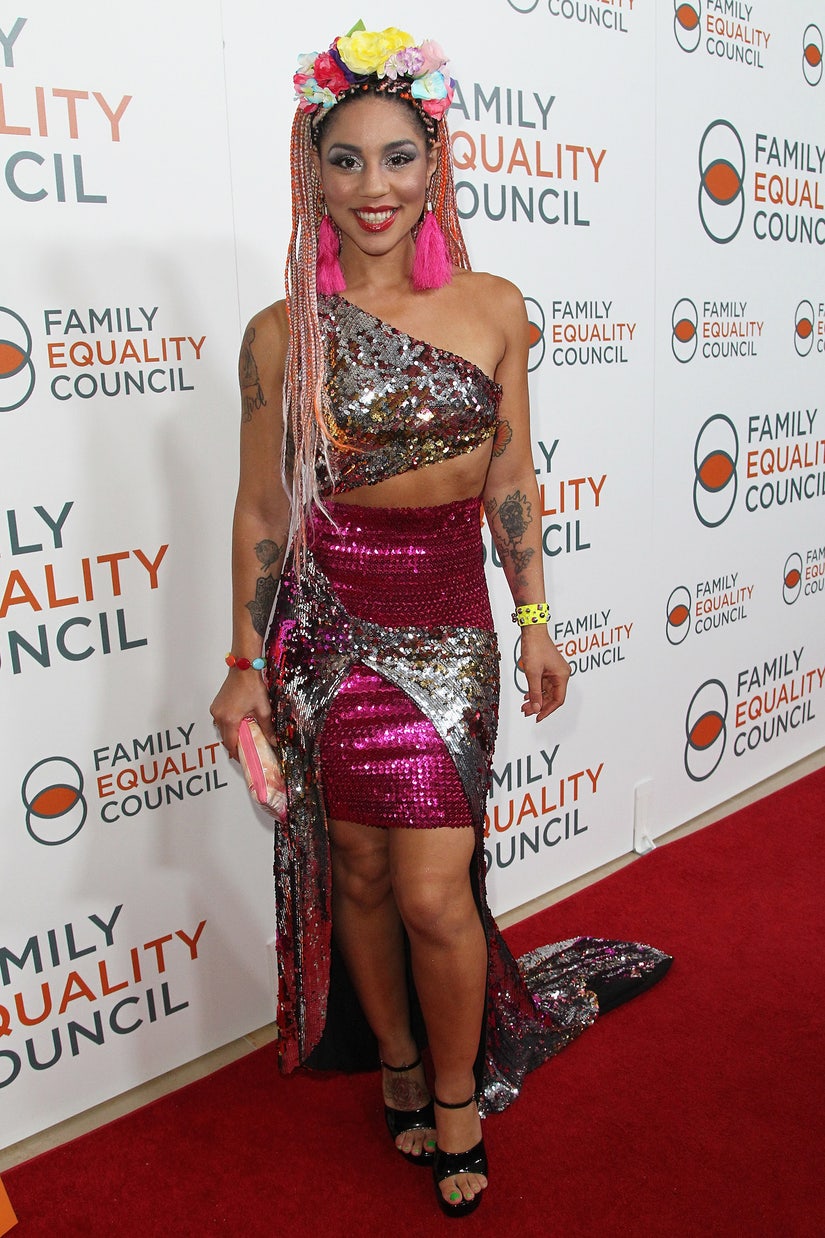 Getty