Amber Rose shut down talk of a reunion with Wiz Khalifa, days after she kissed him on the red carpet.
The two showed up to a pre-Grammy bash over the weekend holding hands and locking lips while they posed together, prompting speculation they reunited. According to Amber though, they're "very much still divorced and not together."
Rose hit up her Instagram page on Monday to lay it all out there.
"Please allow me an opportunity to introduce my situation. I'm super sad and I would like to let my supporters know what's going on in my life," she explained in a note on social media. "Wiz and I are family and we will be family for the rest of our lives for Sebastian. We've been through hell and back so a kiss on the lips for a photo and a night out of fun is not a big deal for either of us, we are in a great place but we are very much still divorced and not together."
Addressing Val Chmerkovskiy -- who she just split from -- she added, "And to the Awesome person I got to spend the past 5 months with (Val) and I broke up due to our own personal reasons but we still care about each other tremendously and we love each other's families even more."
"So please understand that we are all human and we have feelings too," she continued. "Nobody got dumped and nothing we do here is malicious its just how life works sometimes."
Amber and Wiz were married from 2013-2016 and share one son together, Sebastian, who turns four next month.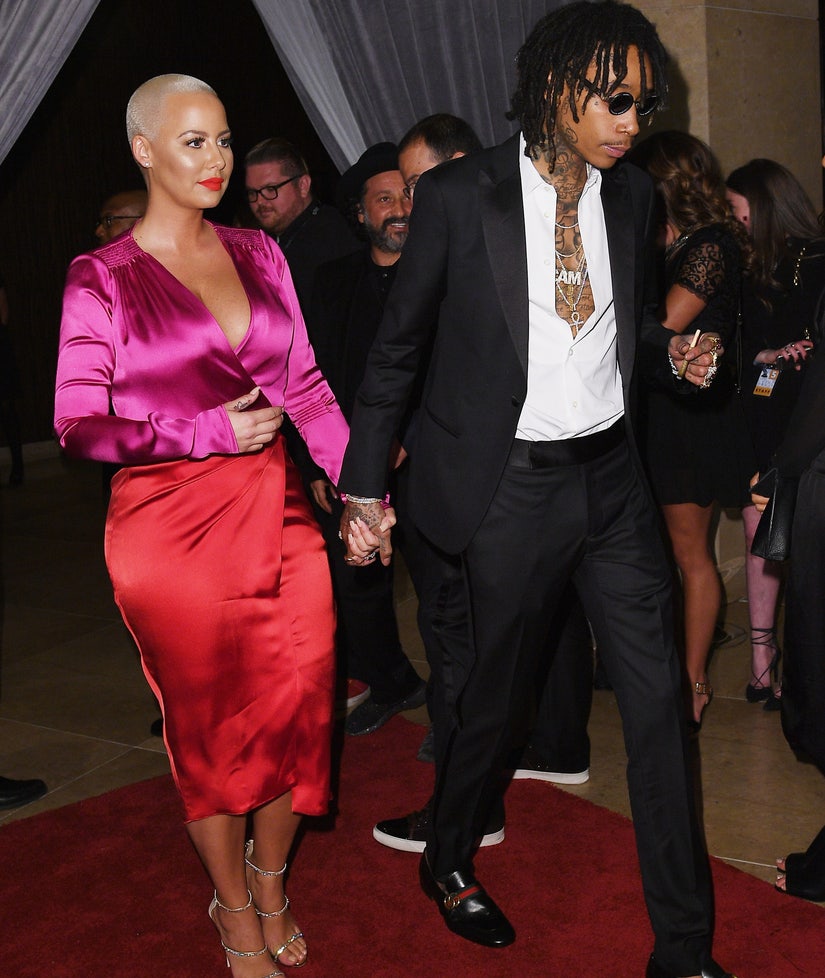 Getty